Woman 'groped' in stampede-like situation at AR Rahman concert
Fans claim they weren't allowed entry into the venue despite having valid tickets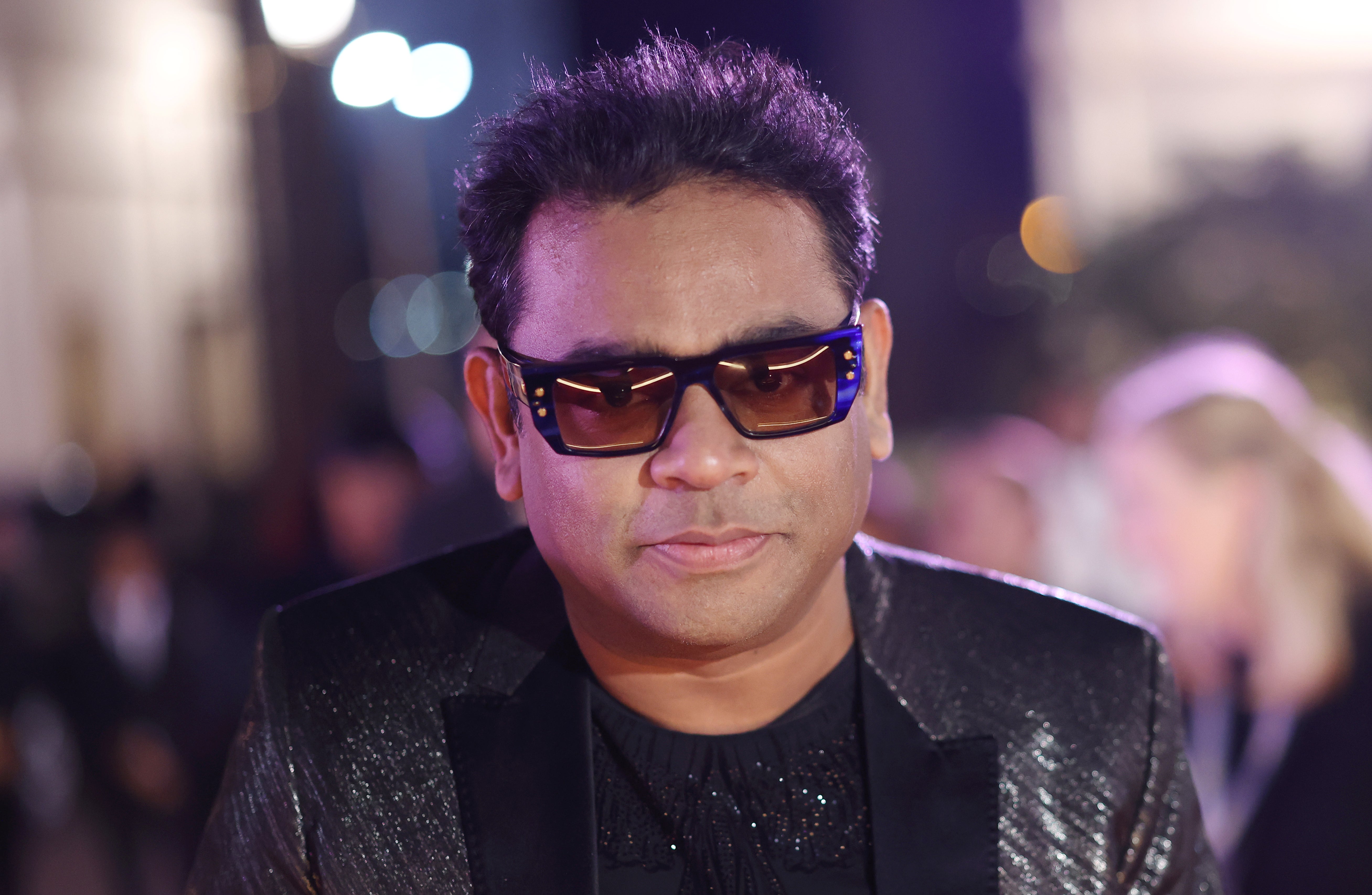 A woman has alleged that she was molested at an overcrowded concert of composer AR Rahman.
On Sunday (10 September), the 56-year-old star composer performed at a concert called "Marakumma Nenjam" at Adityaram Palace in Chennai city.
However, things took a turn for the worse when the venue faced severe congestion, overcrowding and a "stampede-like" situation.
Many fans claimed they weren't allowed entry into the venue despite having valid tickets for the gig. "It's overcrowded, a stampede-like situation. No regulation at all," one fan told news channel NDTV.
"I asked a man, whom I addressed as Anna [meaning brother in the Tamil language], the way to leave the venue as I had a panic attack," another person said.
"He looked me in the eye, and the next thing I knew, his hand was on my breasts and I was groped," she told The Quint.
"I froze. I couldn't move an inch. A horrific, traumatising experience I can never get over."
The Independent has contacted the event organisers for comment.
Many fans have also shared videos and photographs of the overcrowded venue on X, formerly Twitter.
AR Rahman addressed the "stampede-like" situation at the concert. In response to the chaos, Rahman said his team will reimburse those who purchased tickets, but were not able to attend his concert.
"Dearest Chennai Makkale [people], those of you who purchased tickets and weren't able to enter owing to unfortunate circumstances, please do share a copy of your ticket purchase to arr4chennai@btos.in along with your grievances," the singer said in a post on X on Monday (11 September).
"Our team will respond asap."
Rahman reposted a screenshot of his tweet on Instagram, adding: "Some people call me G.O.A.T …………let me be the sacrificial goat this time for all of us to wake up ..let Chennai's live art flourish with a world-class infrastructure, increase in tourism, efficient crowd management, traffic management, refining audiences to follow rules...
"Creating a safe and surreal experience for children and women... Triggering a cultural renaissance at Chennai celebrating our deserving, illuminated local and international talent!" he said.
Join our commenting forum
Join thought-provoking conversations, follow other Independent readers and see their replies