Arnold Schwarzenegger makes rapping debut on new song 'Pump It Up – The Motivation Song'
'My name is Arnold Schwarzenegger and I'll be back'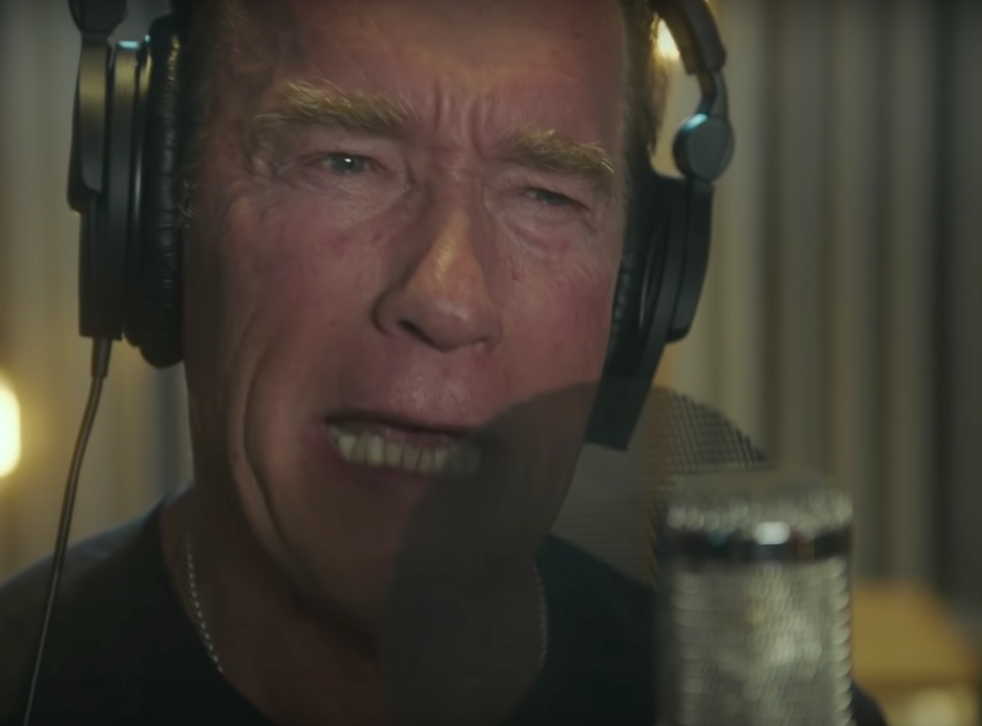 Arnold Schwarzenegger: Hollywood actor, bodybuilder, politician, activist and – now – rapper.
The former governor of California features heavily on a new track by Austrian singer Andreas Gabalier, "Pump It Up – The Motivation Song".
The lyrics all concern Schwarzenegger, with various references to his career, including his roles as Terminator and Conan the Barbarian.
Midway through the track, the actor breaks into rap: "Hey, I'm Arnold Schwarzenegger and listen carefully / Dig deep down and ask yourself, who do you want to be / Not what, but who – ff you believe success will come to you / Work like hell, trust yourself, and all your dreams come true."
Later in the song, he continues: "Break some rules, knock the wall, don't be afraid to fail / You have to think outside the box, I say no pain no gain / I don't want to hear it cannot be done, always give something back / My name is Arnold Schwarzenegger and I'll be back."
The 40 greatest song lyrics

Show all 40
The video to the song sees Schwarzenegger lifting weights and cycling a bicycle with Gabalier. There are also scenes from films that Schwarzenegger has appeared in.
Schwarzenegger was recently kicked in the back while attending an event in South Africa. He later said there was "nothing to worry about" following the incident.
Join our new commenting forum
Join thought-provoking conversations, follow other Independent readers and see their replies