ASAP Rocky releases star-studded new album 'At. Long. Last. ASAP' a week early
Contributors to the album include Kanye West, Rod Stewart, Mark Ronson, and James Franco
Jack Shepherd
Wednesday 27 May 2015 09:22 Comments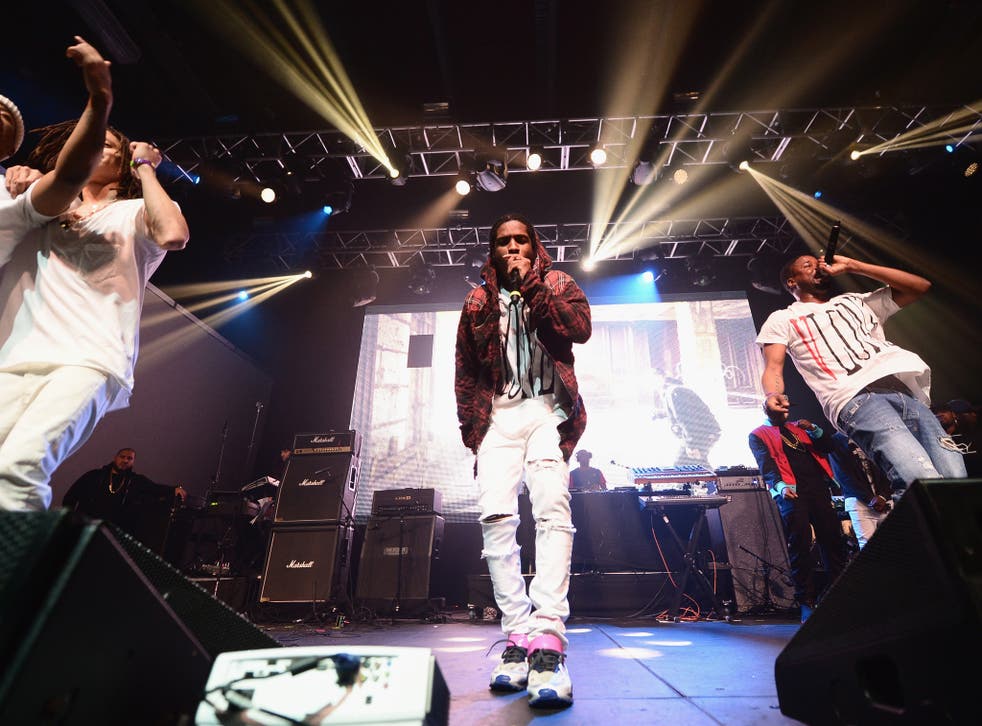 Releasing your album online unexpectedly is the in thing right now. It started with Beyoncé, was carried on by Drake, and then copied by Kendrick Lamar, Earl Sweatshirt and Tyler, the Creator. Now, it's ASAP Rocky's turn.
His latest album, At. Long. Last. ASAP, dropped last night, a week earlier than previously announced, and features guest spots from Kanye West, Rod Stewart, Mark Ronson, and James Franco - yes, the actor - amongst many more. The early release is primarily down to the album prematurely leaking.
Other collaborators include M.I.A, Future, Schoolboy Q, Lil Wayne, Miguel, Mos Def and late ASAP Yams, the founder of ASAP mob who passed away earlier this year. The artwork of the album, a follow up to 2013's Long. Live. ASAP, is a tribute the hip-hop entrepreneur.
Rocky said of his latest effort to Billboard: "Last time I was more concerned, subconsciously, with doing something mainstream. Once I did that, I not only proved to the world but to myself that I could do anything that I wanted.
"I just poured it all out on this album," he added. "All my emotions, my thoughts, my feelings. I didn't hold back one bit."
You can listen to the new album in full on Spotify below.
Register for free to continue reading
Registration is a free and easy way to support our truly independent journalism
By registering, you will also enjoy limited access to Premium articles, exclusive newsletters, commenting, and virtual events with our leading journalists
Already have an account? sign in
Join our new commenting forum
Join thought-provoking conversations, follow other Independent readers and see their replies