Beyonce and Jay Z: Rapper responds to Lemonade album and Solange lift fight for first time in new song
Jay Z's remix of Fat Joe and Remy's hit 'All the Way Up' sees him reference Lemonade's theme of marital infidelity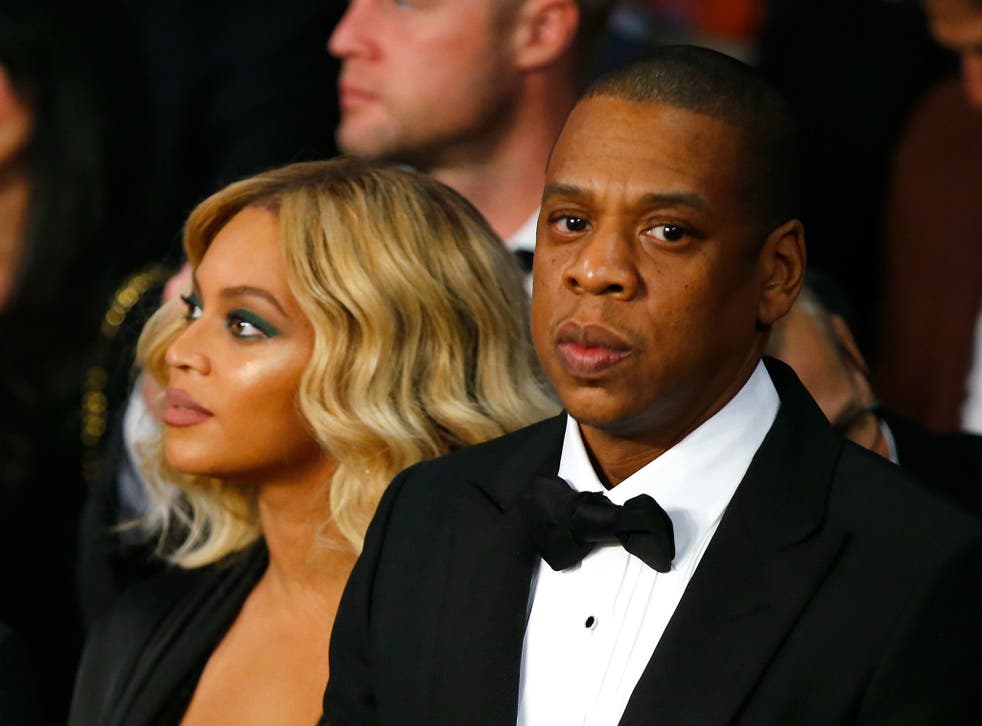 Jay Z and Beyonce might not be commenting on the rumoured themes of her new album Lemonade in interviews, but that doesn't mean to say they won't be through their music.
The rapper has released a new remix of Fat Joe and Remy's hit "All the Way Up" and used the publicity to drop in some references to their assumed marital issues.
This is the first time Jay Z has given his voice to the speculation but instead of using the platform to share his side of the story with fans, he has chosen to focus on the success of his wife's latest record.
"You know you made it when the fact your mariage made it is worth millions/Lemonade is…a popular drink and it still is," he raps, before later apparently giving a nod to the infamous Met Gala lift fight he had with Beyonce's sister Solange Knowles in 2014: "We never gonna let the elevator take 'em down."
The latter line could also be a reference to legendary "Purple Rain" singer Prince being found dead in an elevator last month but it is unclear at this stage.
The remix is currently only available to stream on Jay Z's service Tidal, which also hosted Lemonade exclusively for 48 hours upon its surprise release in April.
Every cameo in Beyoncé's Lemonade

Show all 16
Lemonade saw Beyonce rail against her husband's alleged infidelities, singing lyrics such as "Tonight I regret the night I put that ring on/He only want me when I'm not there/He better call Becky with the good hair" and "If you try this s**t again/ You gon' lose your wife".
LEMONADE - How the world reacted

However, since the album dropped, the multi-Grammy winner has publicly shown her love for Jay Z, dedicating "Halo" to her "beautiful husband" at a Miami gig, holding hands with him on a recent dinner date and declaring reconciliation ballad "All Night" her favourite song on Lemonade.
Recent reports have suggested that the couple has finished work on a joint album that will see them go public on the state of their marriage. This is yet to be confirmed.
Join our new commenting forum
Join thought-provoking conversations, follow other Independent readers and see their replies