Beyonce dedicates 'Halo' to Jay Z on stage after Lemonade album release
Lyrics on the album have left fans wondering whether the rapper cheated on his wife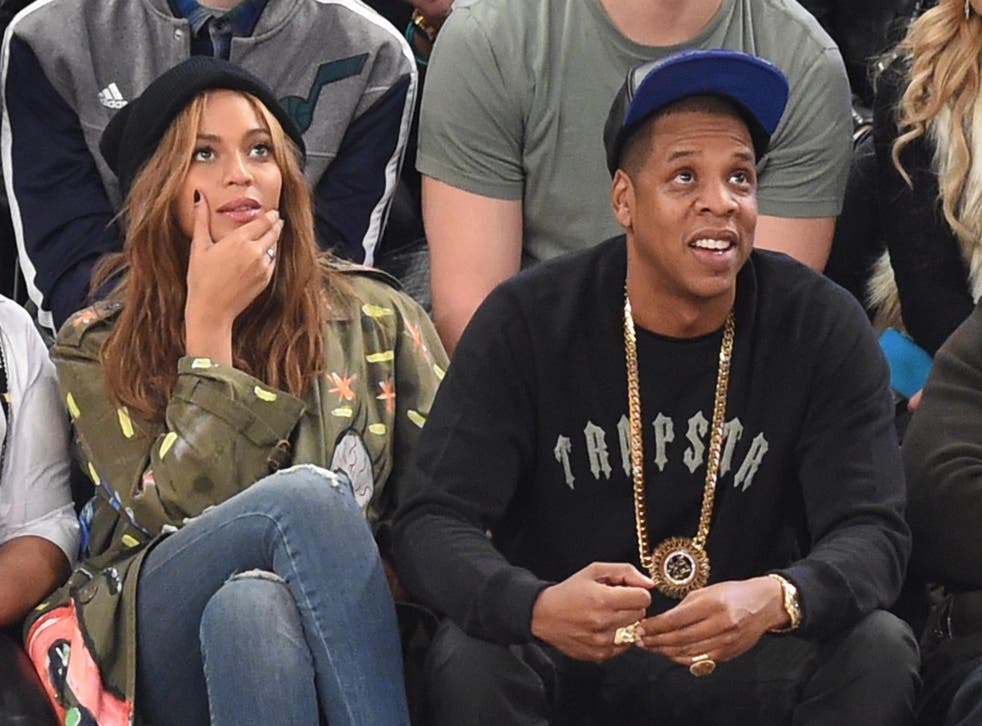 With the surprise release of Lemonade, Beyoncé set the blogosphere alight with rumours that her high-profile husband, Jay-Z, had been having an affair.
Lyrics such as "If you try this sh*t again / You gon' lose your wife" and "He only want me when I'm not on there / He better call Becky with the good hair" were shared on social media websites, many fans believing Beyoncé was referring to the "99 Problems" rapper.
At her first concert on the "Formation" World Tour in Miami, the 34-year-old took the opportunity to douse those cheating rumours, dedicating the song "Halo" to her husband.
"I want to dedicate this song to my family," she told the audience. "Thank you guys for supporting me. I wanna dedicate this song to my beautiful husband. I love you so much. Blue, I love you so much."
Fittingly, the lyrics to "Halo" tell of a new partner entering Beyoncé's life and how she falls in love with him: "You're everything I need and more / It's written all over your face / Baby, I can feel your halo / Pray it won't fade away."
With Beyoncé and Jay-Z scarcely doing interviews at the moment, it is likely this will be one of the few times the singer ever (in)directly attempts to quash rumours of an affair.
The dedication will likely do little to address the ongoing speculation over who "Becky with the good hair" is, but for now it seems the pair are still going strong (Jay-Z was also in the audience).
Every cameo in Beyoncé's Lemonade

Show all 16
During the concert, she also thanked the late Prince for all his beautiful music, having played the icon's "Purple Rain" during the concert.
Meanwhile, Lemonade is no longer only available on Tidal, having been released through iTunes. The album also has a physical release date and is currently streaming free through BBC's iPlayer.
Join our new commenting forum
Join thought-provoking conversations, follow other Independent readers and see their replies