Beyonce Formation tour: Watch two fans slay after singer calls them on stage to dance to 'Single Ladies'
Better get practising in front of the mirror girls
Jess Denham
Thursday 28 April 2016 11:39 Comments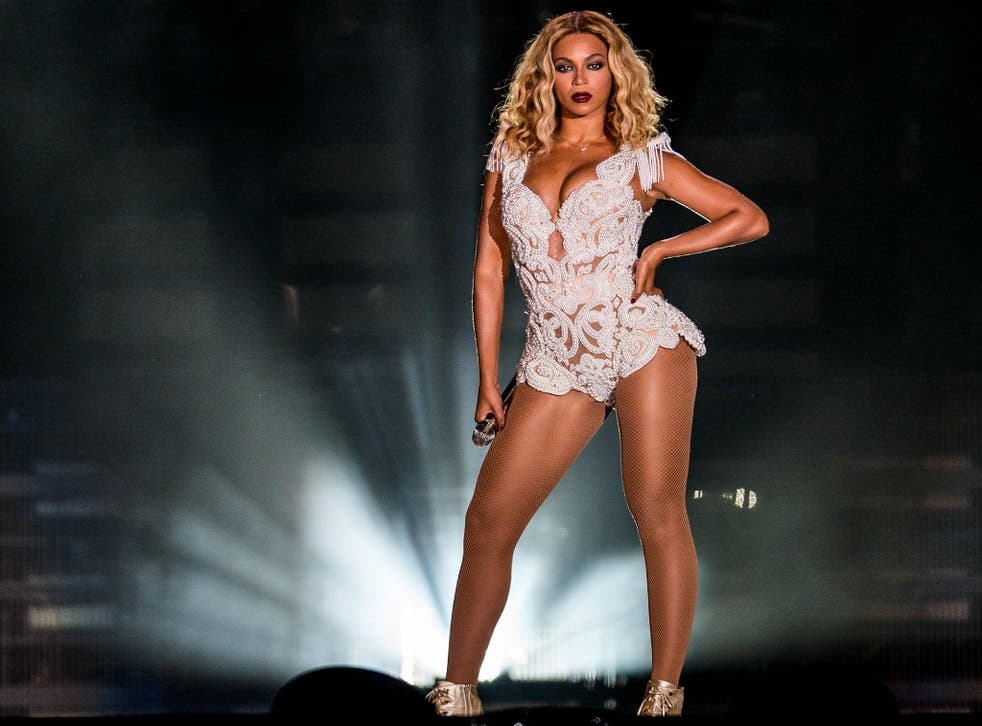 It's not only Beyoncé who can kill it on stage with the iconic "Single Ladies" dance.
The singer kicked off her Formation tour in Miami, Florida on Wednesday night and to celebrate, she called upon two fans to join her during the performance of her 2008 chart-topper.
Clearly, these fans had been practicing their moves in front of the mirror for months, because they absolutely killed it. Either that or our self-confidence in the dancing stakes just plummeted.
Beyoncé stepped back to give the fans their moment in the spotlight, shouting "Come on girls!" to cheer them on.

Later on in the show, the Lemonade singer played home videos sent in by fans showing their reactions to the surprise release of lead single "Formation" in February.
Beyoncé is not the only one to be wowed by her own fans during a gig. Last month, Rihanna got quite the shock after inviting an audience member to sing on "FourFiveSeconds" her track with Kanye West and Paul McCartney.
It was 28-year-old Terah Stewart who sang the words back to her, and the look on her face as his vocals rivalled hers was priceless.

You never know, next time you go to a concert, it could be you going viral on social media so take some advice from the pros:
Register for free to continue reading
Registration is a free and easy way to support our truly independent journalism
By registering, you will also enjoy limited access to Premium articles, exclusive newsletters, commenting, and virtual events with our leading journalists
Already have an account? sign in
Join our new commenting forum
Join thought-provoking conversations, follow other Independent readers and see their replies