The Independent's journalism is supported by our readers. When you purchase through links on our site, we may earn commission.
Bob Dylan turns classic song into gay love anthem
Legendary musician covers 'She's Funny That Way' on LGBT+ wedding compilation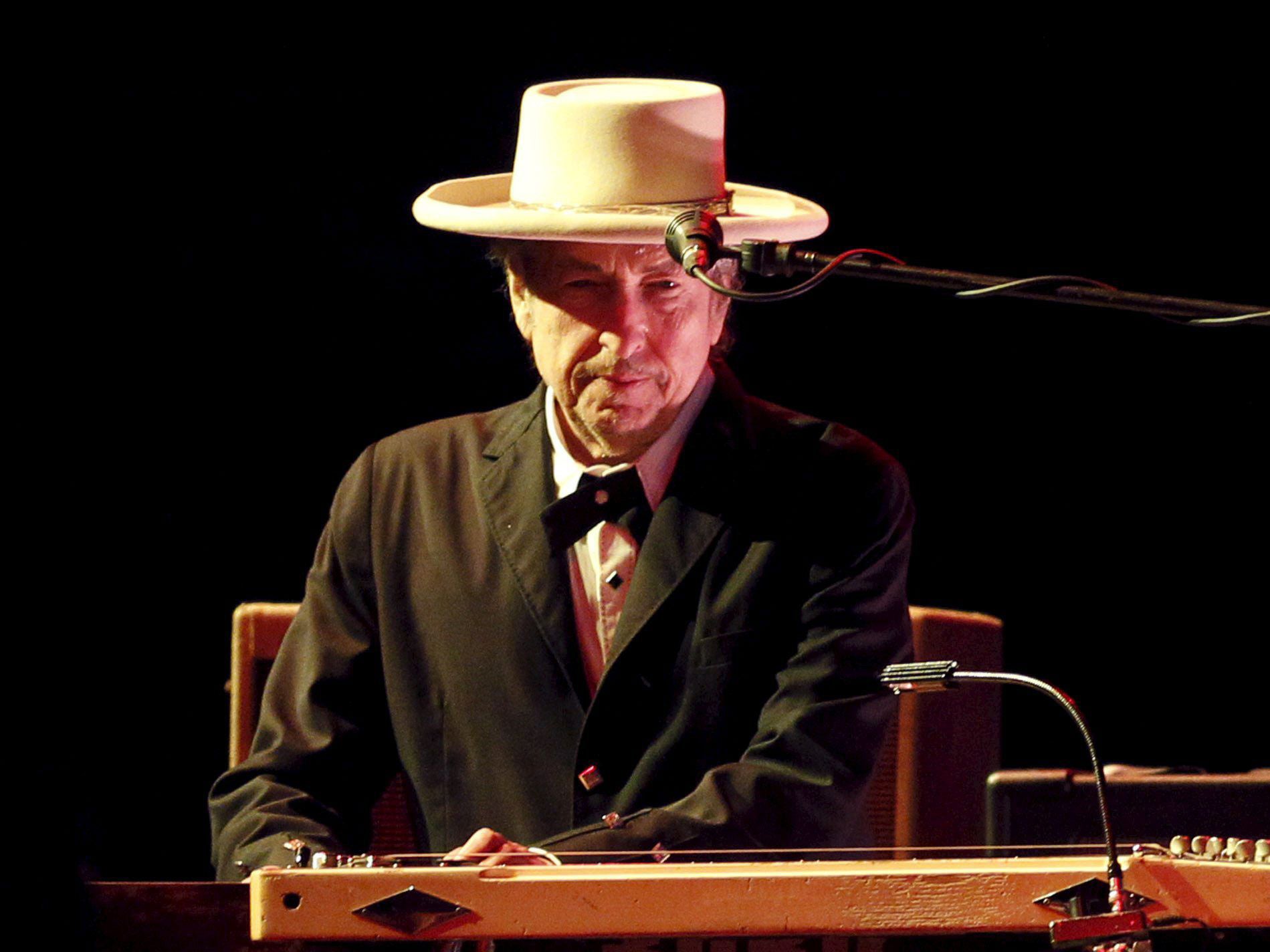 Bob Dylan has recorded a song for a compilation of same-sex wedding anthems.
The legendary musician covered the classic "She's Funny That Way", originally a hit for Gene Austin in 1929, and later performed by Frank Sinatra and Nat King Cole.
Like the numerous female artists to have recorded the song, including Billie Holiday, Etta James and Liza Minnelli, Dylan altered the lyrics to sing "He's Funny That Way" instead.
Speaking about Dylan's contribution to Universal Love, producer Rob Kaplan told The New York Times: "It wasn't just 'Yes, I'll do this'. It was 'Hey, I have an idea for a song.'"
Another side of Bob Dylan
Show all 5
Co-producer Tom Murphy added: "If you look at the history of pop music, love songs have predominantly come from one heterosexual perspective. If we view music as something that brings people together, shouldn't these popular songs be open to everyone?"
St. Vincent, Kesha, Valeria June, Ben Gibbard and Kele Okereke also feature on the six-track EP.
Kesha, who gave Janis Joplin's 'I Need a Man to Love' a same-sex spin, also spoke about the record: "For years I said that I'm not getting married until any two people can legally marry in this country."
Valerie June, who recorded a version of Noël Coward's "Mad About the Boy", said: "It brings the song full circle to know that it was written by a gay man who meant every single word of the song."
Join our commenting forum
Join thought-provoking conversations, follow other Independent readers and see their replies