Brit Awards 2014: Lorde beats Katy Perry and Lady Gaga to win International Female Solo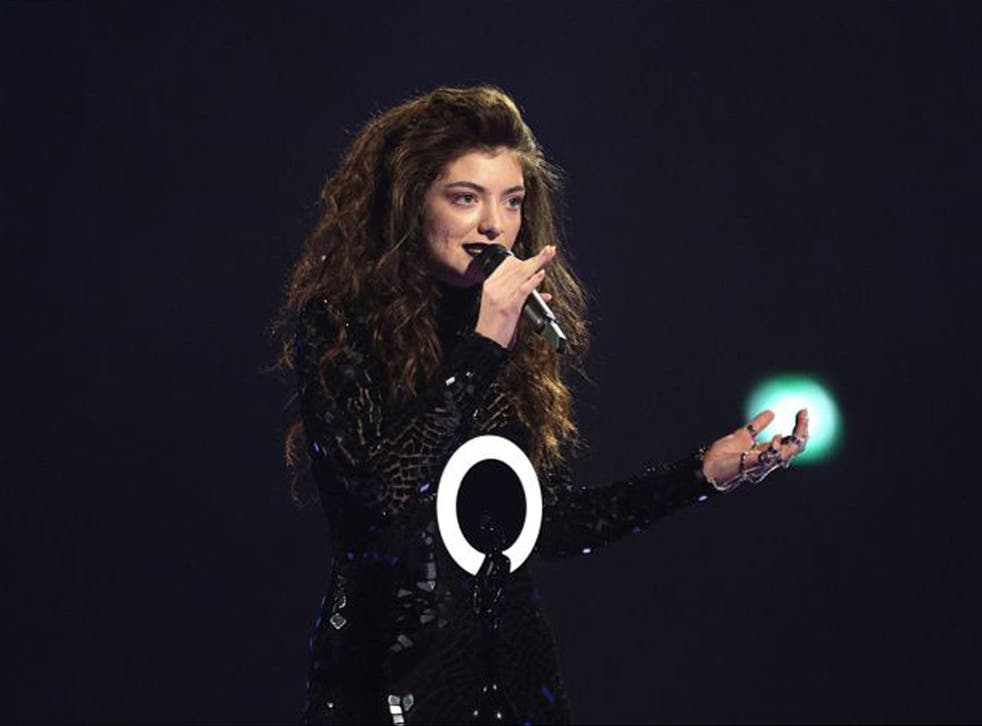 New Zealand rising star Lorde has beaten tough competition in the International Female Solo Artist category to take the award at tonight's Brits.
Katy Perry, Lady Gaga, Janelle Monáe and P!nk all fell by the wayside as the singer-songwriter, aged just 17, was announced as the winner by Radio 1 DJ Nick Grimshaw
"I'm still so new to getting awards like this that my brain still feels like its exploding every time it happens, so forgive me," Lorde said, as she thanked the "inspirational women" in her category.
Then, in a cringeworthy nod to the Brits sponsor Mastercard, she added: "It really was a priceless surprise". Best we leave that there.
Lorde performed with British dance duo Disclosure at the star-studded ceremony, despite only having met the brothers for rehearsals earlier today.
Earlier this week, Lorde announced her wish for radio stations to stop playing " Royals" because she fears listeners will tire of her music before fresh material is released.
Despite not winning International Female Solo Artist, Katy Perry gave a fluoresecent (literally, the Egyptian costumes were glowing) performance of "Dark Horse" from her latest album Prism earlier in the show.
Other performances included Bastille, Beyonce, Rudimental, Ellie Goulding and Bruno Mars.
---
Join our new commenting forum
Join thought-provoking conversations, follow other Independent readers and see their replies