Bruno Mars and Mark Ronson sued over 'Uptown Funk'
'80s funk band Collage claim the 2014 hit single plagiarises their 1983 track 'Young Girls'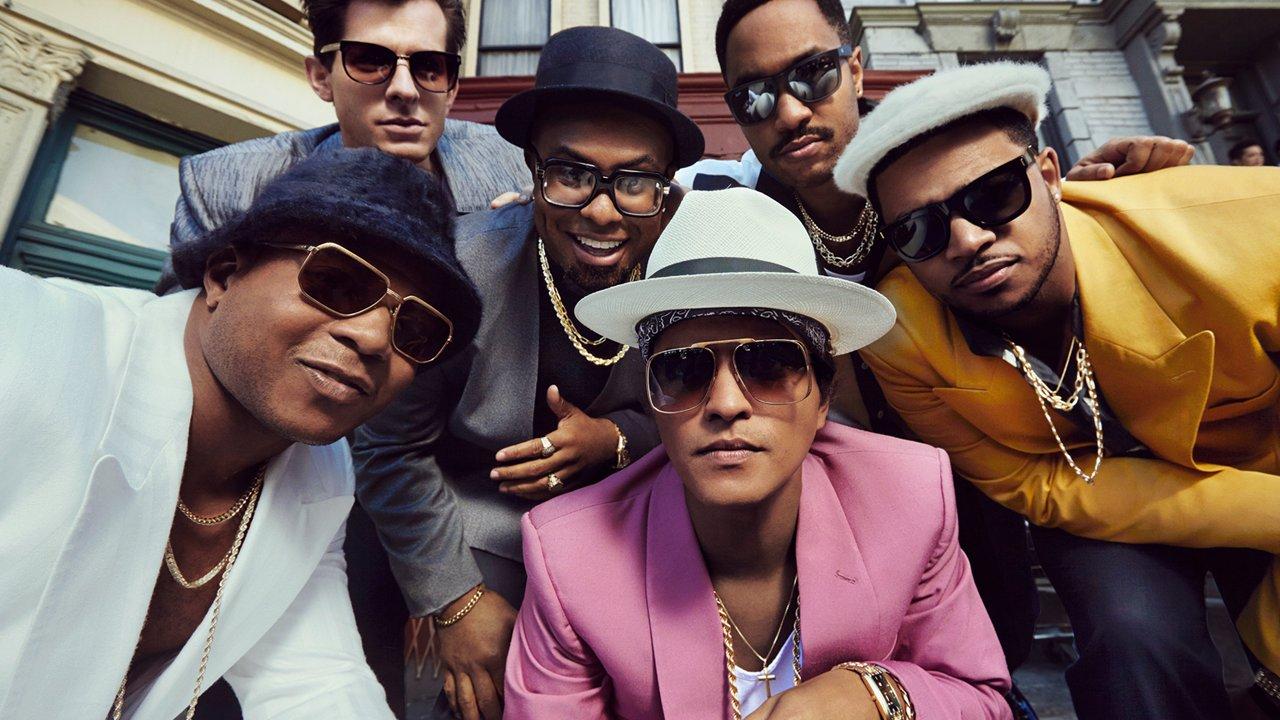 Bruno Mars and Mark Ronson are being accused of plagirism over their hit song 'Uptown Funk' - and not for the first time, either.
TMZ reports both artists have been listed in a copyright lawsuit filed by the Minneapolis '80s funk band Collage, on claims the hit 2014 single plagiarises their 1983 track 'Young Girls', based on similarities in rhythm, harmony, melody, and structure.
Only one remaining member of the band is still alive, Larry White, while the estates of the other two members - Grady Wilkins and Lee Peters - are also listed as plaintiffs in the suit. The band seek both damages and profits in their complaint.
"Upon information and belief, many of the main instrumental attributes and themes of 'Uptown Funk' are deliberately and clearly copied from 'Young Girls', including, but not limited to, the distinct funky specifically noted and timed consistent guitar riffs present throughout the compositions, virtually if not identical bass notes and sequence, rhythm, structure, crescendo of horns and synthesizers rendering the compositions almost indistinguishable if played over each other and strikingly similar if played in consecutively," the complaint, obtained by Pitchfork, reads.
The complaint also states that both Ronson and Mars have expressed that 'Uptown Funk' was, indeed, inspired by early 1980s Minneapolis electro-funk soul. You can compare the two tracks below.

Collage's suit doesn't mark the first time 'Uptown Funk' has come under legal scrutiny; May of last year saw the duo give a 17 per cent share of all publishing royalties to the Gap Band after it was disputed that Uptown had stolen from their song 'Oops Upside Your Head', followed by Serbian artist Snezana Miskovic - who sings under the name Viktorija - accusing them of stealing "80 per cent" of her track 'Ulice Mracne Nisu Za Devojke', translated as 'English Dark Streets Are Not For Girls'.
Join our commenting forum
Join thought-provoking conversations, follow other Independent readers and see their replies