Calvin Harris in Twitter spat with Lady Gaga after claiming he turned down a collaboration with the singer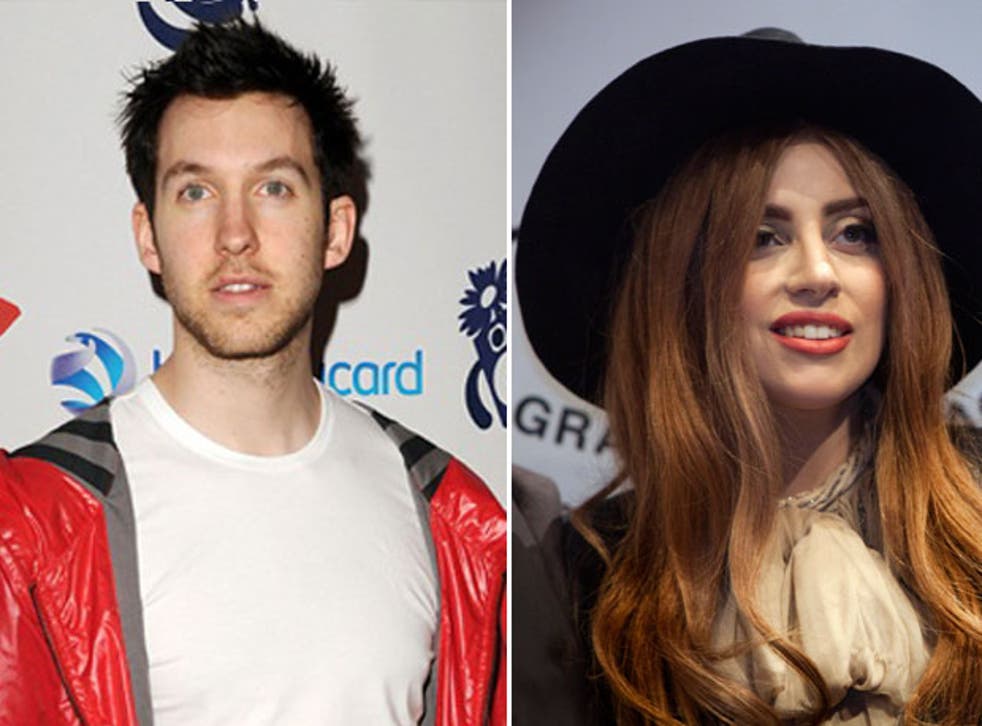 He is well known for his hugely successful collaborations with the likes of Dizzee Rascal, Kelis and Rihanna but Scottish DJ and music producer Calvin Harris has had his fingers burned after claiming that he turned down a similar partnership with Lady Gaga.
The "Dance Wiv Me" singer said in an interview that he did not like material emailed to him by Gaga in 2008 before her career took off and rejected the chance to work with her. But, when she heard the revelations, Ms Gaga - whose real name is Stefani Germanotta – took him to task on Twitter.
She posted a message on the social networking site saying: "Seems to be trendy lately to talk shit about 'lady gaga' when your albums/singles drop. Y'all should live off your own hustle."
And the singer, who has more than 30 million followers on Twitter, added in a tweet directed at Harris: "Never even emailed you…I guess it's hard to believe I write + produce my music. cuz I'm a woman I don't know about EDM right?"
Calvin Harris, who told BBC Breakfast that he received album cuts, rather than any of Gaga's most famous songs, replied: "Jeez you turn down one remix in 2008 and next thing the whole world's on your back." He clarified: "no your label emailed me. I always make sure I say I'm a fan when asked about it, I apologise if I offended u, wasn't the intention."
The pair made up with Gaga writing: "thanks for the apology &explaining. My apologies too. Congratulations on your album. Wish you well. Cheers." Harris, for his part, responded: "thank u I mean no harm." [sic]
The Scottish producer has had his share of spats with singers. He was recently embroiled in a war of words with Rita Ora after he took issue with her claim that she had first refusal on the song "Call my Name", which he wrote and later became a hit for Cheryl Cole. He posted on Twitter: He wrote: "For the record, 'Call My Name' was never given to Rita Ora to sing...she made that up, don't know why."
He also made an enemy of Katy Perry after he cancelled an engagement to join her on tour, claiming his position was made impossible by a lack of on-stage support. "I was to appear on stage with no production," he told his Twitter followers, adding: "Trust me you would have been more disappointed seeing the show than u are with me cancelling."
Perry responded: "Funny the goalpost seems to be perfectly fine for New Young Pony Club, Yelle, Robyn, Marina & the Diamonds to name a few... or how bout Janelle Monae and her 16-piece band."
Enjoy unlimited access to 70 million ad-free songs and podcasts with Amazon Music Sign up now for a 30-day free trial
Sign up
And, after a torrent of abuse was sent his way by Perry fans, Harris was forced to retreat. "Her show is awesome… the whole KP stuff should never have been on ­Twitter," he tweeted.
Join our new commenting forum
Join thought-provoking conversations, follow other Independent readers and see their replies