Chuck Berry dead: Read Carl Sagan's letter to Berry on his 60th birthday
'These records will last a billion years or more'
Clarisse Loughrey
Sunday 19 March 2017 11:15 Comments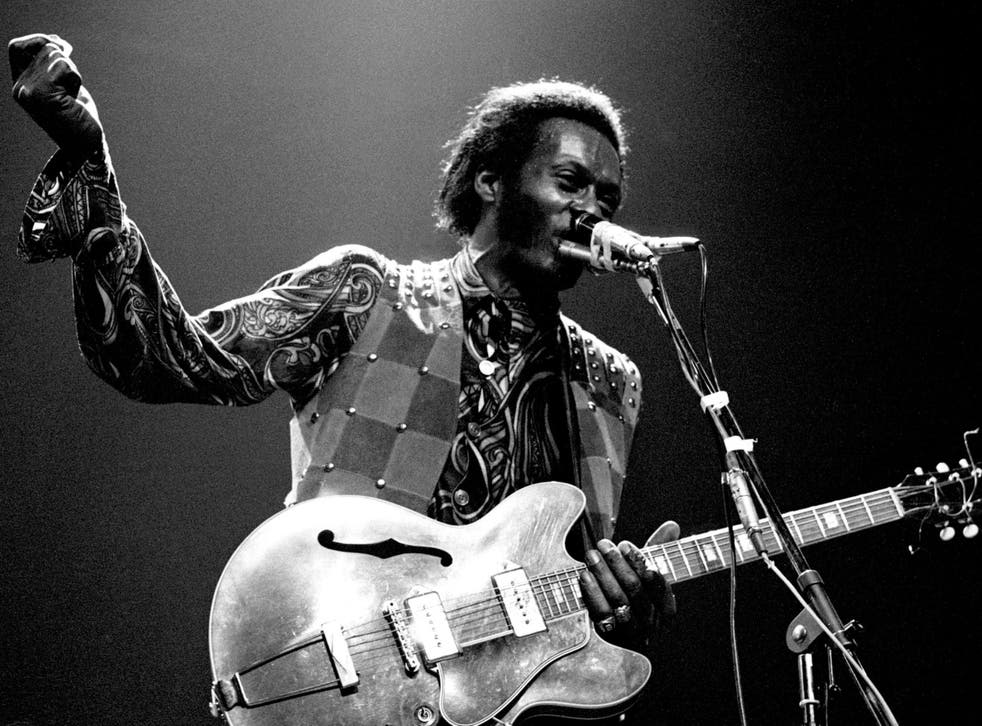 On Chuck Berry's passing, we are reminded how fully his music has reached a state of immortality.
Yet, one perhaps more profound than most might realise, thanks to the efforts of the Voyager Golden Records project; which endeavoured to include a set of phonograph records aboard both Voyager spacecraft when they launched in 1977.
They were intended to represent the diversity of Earth's life and culture, in the hopes either extraterrestrial beings or future humans might uncover what we have represented as a populace.
Amongst recordings of classical composers Bach, Beethoven, and Stravinsky stood Chuck Berry's 'Johnny B. Goode'; which was deemed a controversial choice at the time since some claimed rock music was "adolescent". Sagan's simple reply? "There are a lot of adolescents on the planet".
Sagan broke the news to Berry himself in a message penned on Berry's 60th birthday, now enshrined in the Library of Congress; letting him know that his music was now "two billion miles from Earth and bound for the stars".

"These records will last a billion years or more," he poignantly added; before expressing his admiration for the musical gift Berry gave the world.
Tributes flow in after Chuck Berry dies aged 90
Berry passed away at age 90, at a house in St. Charles County, Missouri.
Register for free to continue reading
Registration is a free and easy way to support our truly independent journalism
By registering, you will also enjoy limited access to Premium articles, exclusive newsletters, commenting, and virtual events with our leading journalists
Already have an account? sign in
Join our new commenting forum
Join thought-provoking conversations, follow other Independent readers and see their replies