Chuck Berry: Musicians and fans mourn the founder of rock and roll
The legendary rocker died on Saturday at his home in Wentzville, Missouri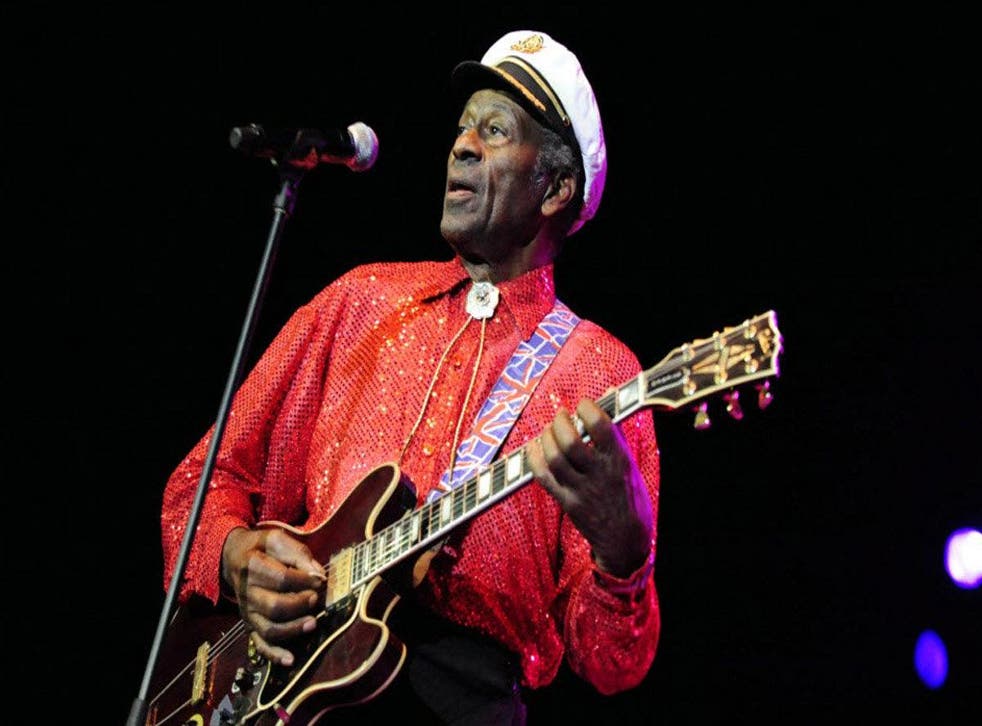 The music world lost a legend on Saturday when the singer, songwriter, and guitarist Chuck Berry died at age 90. Fellow musicians and fans immediately began flooding social media with tributes for the pioneer considered to be the founder of rock and roll.
Rolling Stones frontman Mick Jagger wrote that he was sad to hear of Berry's death.
"I want to thank him for all the inspirational music he gave to us. He lit up our teenage years, and blew life into our dreams of being musicians and performers. His lyrics shone above others and threw a strange light on the American dream. Chuck, you were amazing, and your music is engraved inside us forever."
His bandmate Keith Richards also tweeted in disbelief. "One of my big lights has gone out," he wrote on Twitter.
"I don't even know if Chuck realizes what he did. I don't think he does. It was just such a total thing, a great sound, a great rhythm coming off the needle of all of Chuck's records. It's when I knew what I wanted to do."
Beatles drummer Ringo Starr tweeted lyrics of Berry's "Rock and Roll Music."
Bruce Springsteen, who played with Berry on several occasions, said that the loss of Berry was tremendous.
Heavy metal singer Alice Cooper chimed in. "RIP #ChuckBerry, the genesis behind the great sound of rock n roll. All of us in rock have now lost our father," he tweeted.
Former presidents Bill Clinton and Barack Obama also shared tributes of the late rock legend. Check out more tributes from Berry's high-profile fans below.