Cilla Black: Her 12 best songs, from 'Anyone Who Had a Heart' to 'You're My World'
Also includes 'It's For You' and her theme song to Michael Caine's Alfie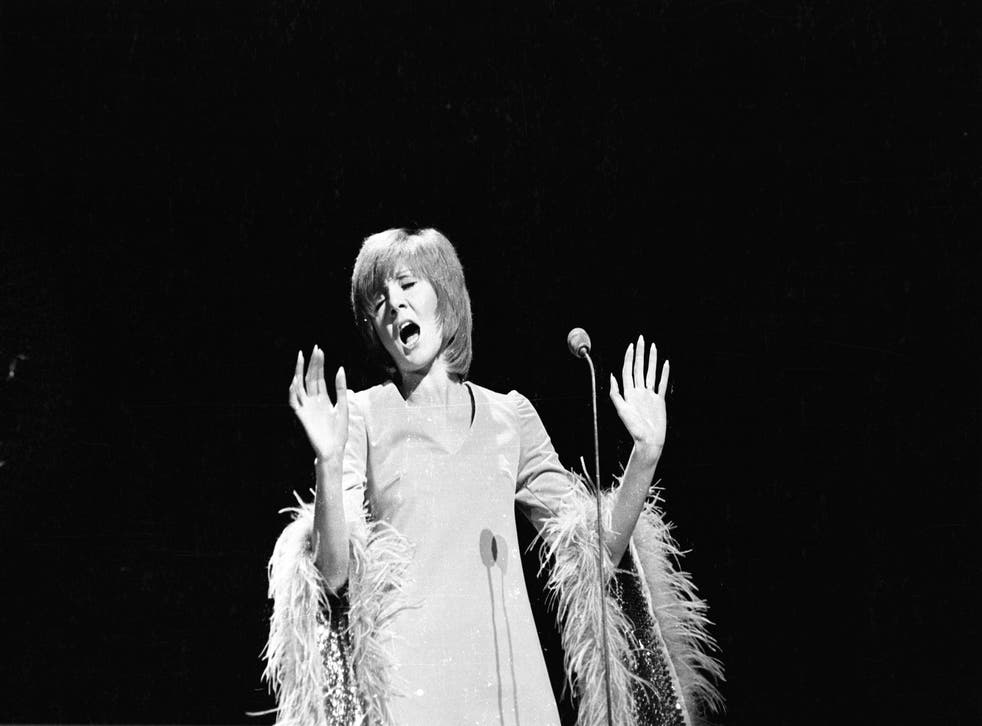 Cilla Black may have spent her later life working primarily as a presenter, but she will always be best known amongst music lovers for her remarkable voice.
Throughout her career she had two number one singles, was championed by The Beatles' John Lennon and Paul McCartney, and released 14 albums – not including compilation records.
The entertainer died in her home aged 72, having begun her music career 52 years ago, in 1963, at the age of 20. To celebrate her astounding career, here are her 12 most magical musical moments.
1. Love of the Loved - 1963
The song that introduced the world to Cilla, "Love of the Loved" was an early Beatles number, written by Lennon and McCartney and first performed in 1962. The single was never released but after lending it to Cilla it went straight to number 35.
2. Anyone Who Had a Heart – 1964
While Dionne Warwick may have released the original recording, Cilla's will version always be the best loved. From the first line the song sends shivers down your spine: "Anyone who ever loved, could look at me, and know that I love you." A career highlight.
3. You're My World – 1964
Originally the Italian song "Il Mio Mondo", it was brought to the attention of producer George Martin, a long-time collaborator with The Beatles, who commissioned a translation of the song to English and gave it to his protégée, Cilla. The song was her second number one hit in a row and also featured soon-to-be husband Bobby Willis on backing vocals.
4. It's For You – 1964
It was the height of Cilla's musical fame, and The Beatles were still heavily involved with Cilla's career, writing "It's For You" specifically for the singer. Not quite the smash hit it was supposed to be but a wonderful song none-the-less.
5. You've Lost That Lovin' Feelin' – 1965
The Righteous Brothers recorded the original, but Cilla made it her own. George Martin wanted to replicate the success of "Anyone Who Had A Heart" by releasing a popular cover only a year after the original did well. A successful strategy, leading to Cilla's version hitting number 2 in the charts.
6. Alfie – 1966
Michael Caine was set to star in Alfie, a romantic comedy- drama with a jazz enthused soundtrack which would go on to be a British hit. While Cher's version may have been featured in the film, it was always intended to be sung by Cilla and would soon become one of her most beloved numbers.
7. Don't Answer Me – 1966
While not one of her best known songs, "Don't Answer Me" showcased the best of Cilla's voice, a truly beautiful moment with lyrics to bring a tear to your eye.
8. Step Inside Love – 1968
It would be a while until Cilla hit the top ten, but when she did it was with this instant classic. Written by Lennon and McCartney once again, "Step Inside Love" was the theme for her 60's TV show. The Beatles would go on to record their own version during The White Album sessions, but it didn't make the final cut.
9. Surround Yourself With Sorrow – 1969
While the song's title may allude to being a sad, slow number, "Surround Yourself With Sorrow" is actually one of Cilla's most joyous sounding tunes. It was another hit and a late 60's anthem.
10. Conversations – 1969
Following the success of the album, Surround Yourself With Cilla, the songstress decided to release one of her B-Sides as a lead single. Big brass, lyrics of love: another classic.
11. If I Thought You'd Ever Change Your Mind – 1970
While best known for her covers, in 1970, Cilla, still teamed with George Martin, released an original: "If I Thought You'd Ever Change Your Mind". Her version would soon be covered by Agnetha Fältskog of ABBA fame.
12. Something Tells Me (Something's Gonna Happen Tonight) – 1971
Her last top 10 UK single, the song was the theme to the fifth season of her TV show, it would soon become one of the biggest seventies hits.
Cilla Black: Career in pictures

Show all 11
Join our new commenting forum
Join thought-provoking conversations, follow other Independent readers and see their replies