Ed Sheeran responds to report that he's 'quitting music'
Dubious report claimed singer wanted to quit after he finished his current tour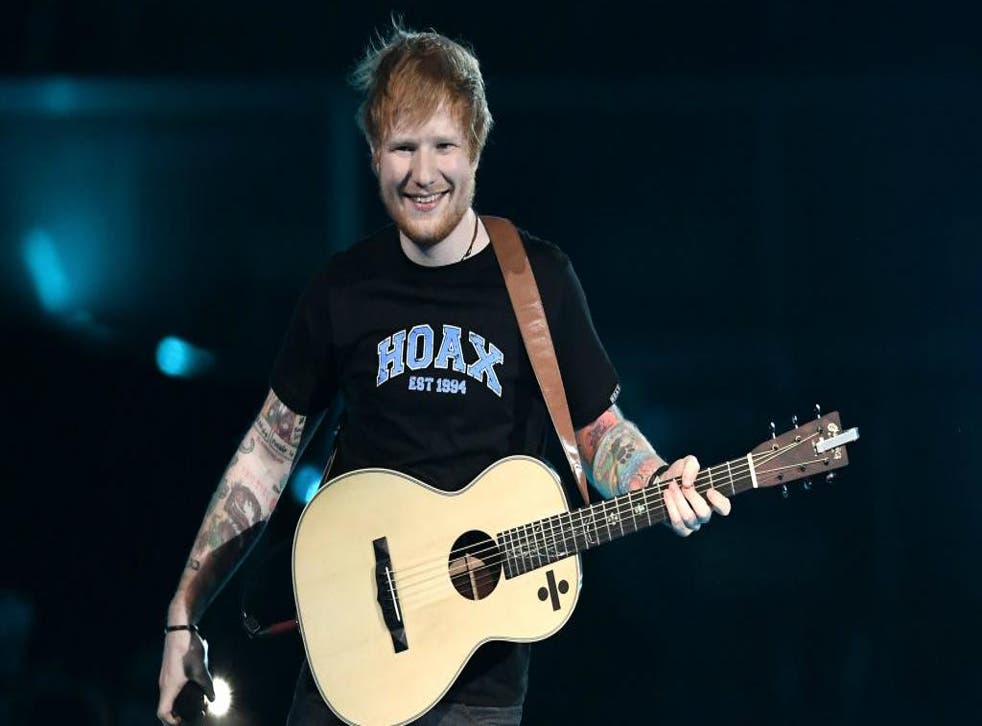 Ed Sheeran has responded to reports that he may "quit music" after his current tour.
The singer-songwriter is currently enjoying his 13th week at the No.1 spot in the UK album charts with ÷, which has surpassed one million sales.
However, an entirely dubious claim from an unnamed source in the Daily Star reported that Sheeran intends to take a back seat and could quit music "forever" to have "a more normal life".
In response, Sheeran linked to an MTV write-up of the report and simply wrote: "Das Bollocks."
While Sheeran has said that he would not want to tour when he has children, he has already spoken about a future fourth album and plans to manage a boyband.
This week he broke a 22-year-old chart record in Australia, after his monster hit 'Shape of You' returned to the top of the ARIA Single Chart for its 14th consecutive week.
It beat the previous longest streak which was held by Coolio's 'Gangsta's Paradise' ft. L.V, which had enjoyed a 13-week stint at the top of the charts in 1995.
Join our new commenting forum
Join thought-provoking conversations, follow other Independent readers and see their replies