Eminem threatens to punch Lana Del Rey in the face in new rap
The rapper also refers to NLF player Ray Rice, who was suspended for domestic abuse, in a clip uploaded to YouTube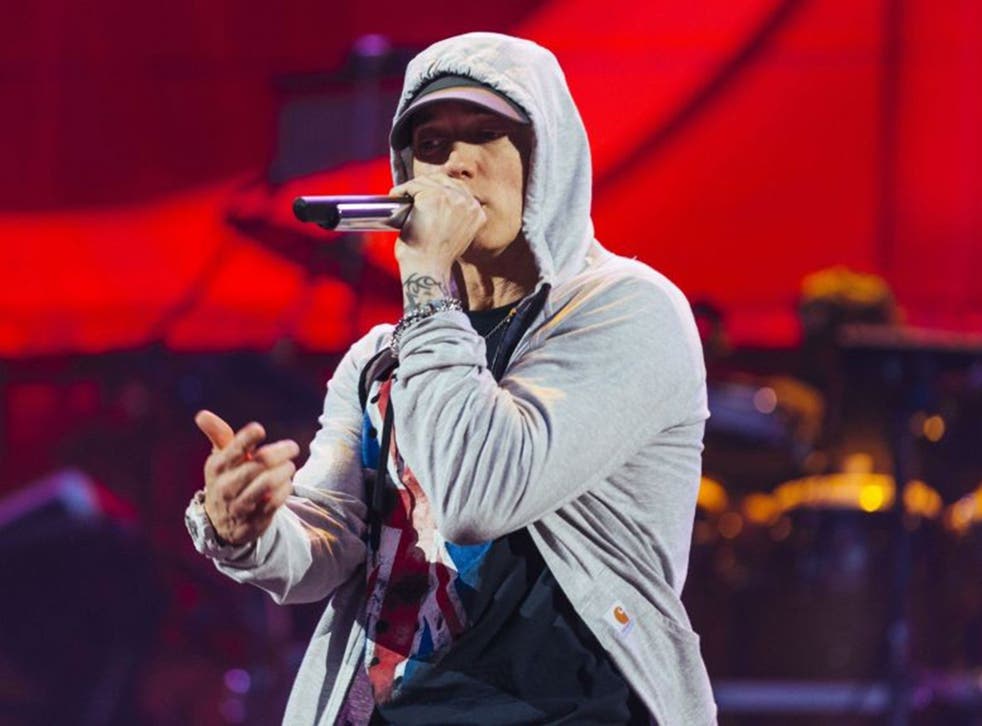 Eminem has threatened to punch Lana Del Rey in a new freestyle rap released on YouTube yesterday.
In a clip to promote his new album Shady XV, Eminem rapped: "I may fight for gay rights, especially if they dyke is more of a knockout than Janay Rice/ Play nice? Bitch I'll punch Lana Del Rey right in the face twice, like Ray Rice in broad daylight in the plain sight of the elevator surveillance."
The Ray Rice lyric refers to the NFL player who was suspended by the Baltimore Ravens after footage emerged of him assaulting his fiancée earlier this year.
Del Rey has yet to respond to Eminem's threat, but Azealia Banks leapt to the singer's defence on Twitter instead, telling her she should tell the rapper to "go back to his trailer park and eat his microwave hotpocket dinner".
The "Summertime Sadness" singer has admitted to being a big Eminem fan in the past, calling him a "genius".
In an interview with RnB Junk, she said: "He really changed my life. I didn't know music could be intelligent. He wasn't just rhyming for rhyme's sake. That made me think I could actually talk about the way things actually were. He's a genius."
Eminem has previously attacked a number of female pop stats in his lyrics, including Christina Aguilera in 2000 single "The Real Slim Shady", and Mariah Carey's relationship with her husband Nick Cannon in "Bagpipes from Baghdad".
Join our new commenting forum
Join thought-provoking conversations, follow other Independent readers and see their replies