Eurovision 2017: Most controversial acts of all-time, from Conchita Wurst to Israel waving Syrian flags
It might seem like a light-hearted affair but Eurovision often raises eyebrows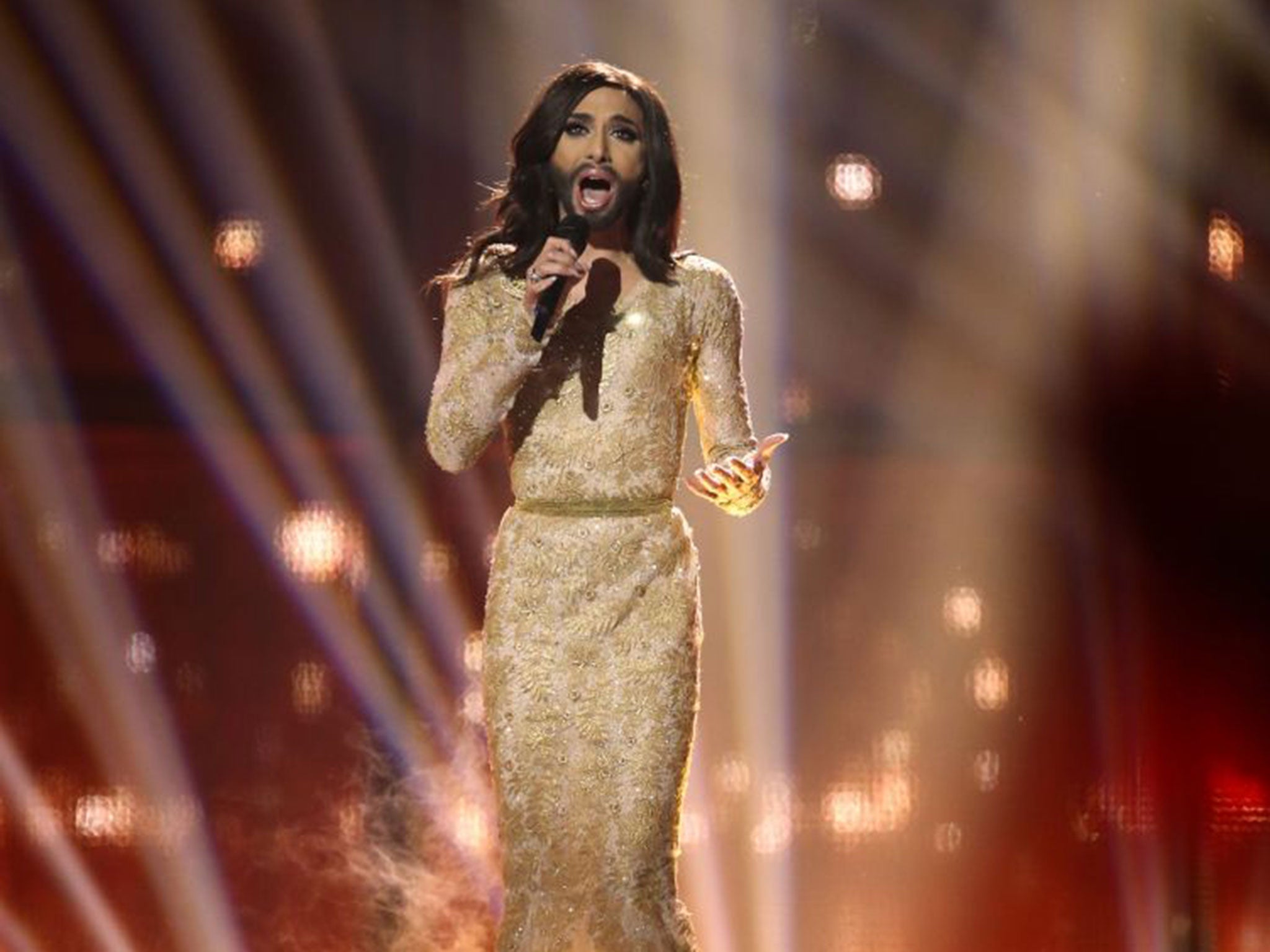 Eurovision is known for its cheesy, often camp performances, but the annual song contest has played host to more than its fair share of controversies over the decades.
Israel has sparked plenty of outrage for various religious and political reasons, while Conchita Wurst stole many a headline around the world with her attention-grabbing beard.
Here's our pick of some of the most controversial acts:
Ping Pong, Israel (2000)
Israel and Syria were officially at war during this contest and just to make matters worse, Ping Pong decided to wave Syrian flags during rehearsals in a bid for peace. Unsurprisingly, Israeli politicians demanded they be banned for not representing national values and when they weren't, they left them to cover all their own expenses. The flags made a comeback in the final but they only received 7 points.
Conchita Wurst, Austria (2014)
Russia's anti-gay president Vladmir Putin branded Eurovision a 'Europe-wide gay parade' and shortly afterwards, Austrian drag singer Tom Neuworth more than got his own back. Neuworth's bearded lady alter-ego Conchita Wurst triumphed with the Bond-style "Rise Like a Phoenix", shooting down homophobes who had sent her abuse in the run-up to the contest.
Stephane and 3G, Georgia (2009)
"We Don't Wanna Put In" was understandably read as a massive dig at Putin, just one year after Georgia's war with Russia. The European Broadcast Union deemed it "too political" for Eurovision and Georgia was asked to either change the lyrics or submit a different song. They refused and withdrew from the competition.
Eurovision fashion disasters
Show all 26
Paul Oscar, Iceland (1997)
This gay pop singer sparked outrage when he performed "My Final Dance" backed by four latex-clad women provocatively frolicking on a white leather sofa. To this day it remains one of the most eyebrow-raising and overtly sexual Eurovision moments ever.
Dana International, Israel (1998)
Conchita's been there, done that since, but Dana International was the first transgender person to represent their country at Eurovision back in the late Nineties. She caused uproar in Israel, with ultra-Orthodox Jews protesting in the streets and some even sending death threats. Naturally, she won with a feather-laden diva-like performance to show the haters who's the boss.
Daniel Diges, Spain (2010)
While all was well and dandy with Daniel's song, Catalonian stunt man Jimmy Jump made the performance much more memorable than it otherwise would have been when he stormed the Eurovision stage to join the act. He ended up in a police cell and the whole incident put a big question mark above the issue of security, which has since tightened up dramatically.
Donatan and Cleo, Poland (2014)
When Poland returned to Eurovision after a two-year absence, few suspected that girls dressed as milkmaids could be quite so raunchy. Controversially, the UK public voted this their favourite, while the national jury placed it last. Soprano Laura Wright called it "soft porn" and "two boobs too far".
Teapacks, Israel (2007)
Yet another Israeli controversy came with Teapacks' song "Push the Button", which included lyrics about "crazy rulers" and a "world full of terror". Some speculated that the track reflected Israeli anxiety about a nuclear war with Iran, but it was given the go ahead by Eurovision bosses.
Jean-Claude Pascal, Luxembourg (1961)
Luxembourg's entry "Maybe It Isn't America (Because America Isn't the Be-All)" was sung in French and widely seen as anti-American, just as John F. Kennedy took up his presidency. It didn't do too well, finishing in 11th.
2017's Eurovision final takes place on the 13 May, with the UK's entry sixth favourite to win.
Join our commenting forum
Join thought-provoking conversations, follow other Independent readers and see their replies