Eurovision 2017: The best and worst UK entries ever, from Bucks Fizz to Jemini
The glory days of UK Eurovision victories have long since passed...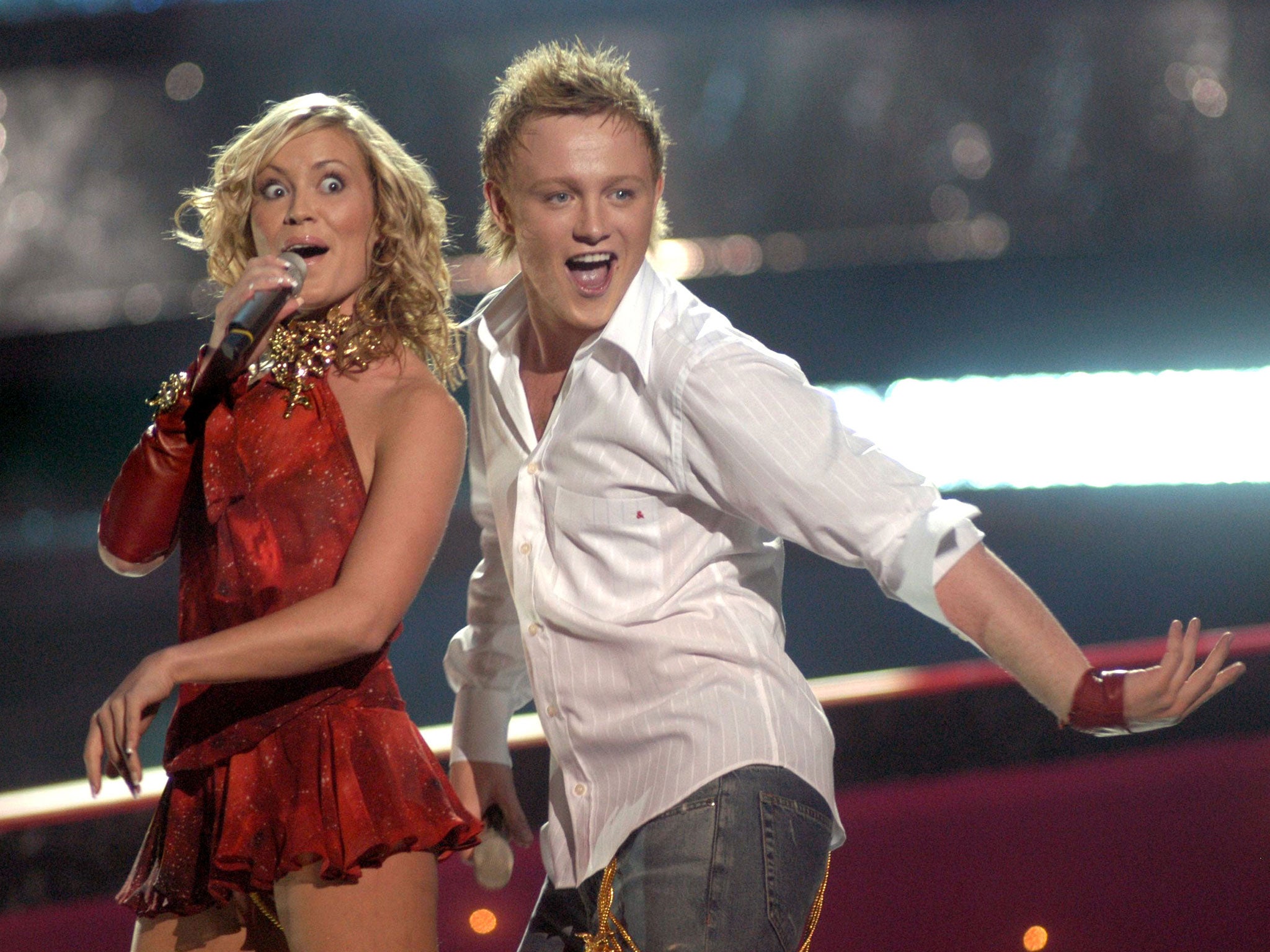 It may be a joke to many of us that the UK is perennially destined for disappointment in the Eurovision Song Contest, but our country is, surprisingly, one of the most successful competitors.
The UK has won five times since 1959 and, along with Sweden, is the only nation to triumph in four separate decades. Indeed, the motherland has been runner-up on a record 15 occasions.
Unfortunately, since the rule that songs must be performed in one of the participating country's official languages was abolished in 1999, the UK has only finished in the top ten twice (Jessica Garlick came third in 2002 and Jade Ewen fifth in 2009).
Of course, the UK has also come last, starting with that infamous 2003 "nul points" nightmare (cheers, Jemini) as well as ending rock bottom in both 2008 and 2010.
In pictures: 10 years of Eurovision winners
Show all 10
Duo Electro Velvet flew the flag for us in 2015 with the decidedly dodgy "Still In Love With You". They came 24th out of the 27 countries in the final after scoring just five points. Safe to say, the UK fell out of love with them pretty quickly after that. Then, in 2016, The Voice contestants Joe and Jake, tried to do better with "You're Not Alone", failing rather dismally. Hopefully, Lucie Jones will do better (at least she's predicted to).
Past high profile UK entrants have included boyband Blue, power vocalist Bonnie Tyler and veteran singer Engelbert Humperdinck, but who have been the best and worst British hopefuls of all-time?
The best of British...
"Love Shine A Light" - Katrina and the Waves
This feel-good number triumphed in Dublin in 1997 with a record score of 227 points, giving the pop group their biggest hit since "Walking On Sunshine". "It had 'I'm a winner' written all over it," said Katrina Leskanich, modestly.
"Puppet On A String" - Sandie Shaw
Sandie Shaw was the first to bring home the trophy for the UK in 1967 with 47 points. She performed the winning song barefoot because, frankly, who needs shoes when you're a Eurovision champion?
"Boom Bang-a-Bang" - Lulu
It was just two years until the next UK victory when Lulu triumphed in 1969 with 18 points. She came joint with France, Spain and the Netherlands...but she still won. Monty Python later parodied the song with "Bing Tiddle-Tiddle Bong".
"Save Your Kisses For Me" - Brotherhood of Man
Following an eight-year post-Lulu slump, this pop quartet emerged to pull the UK back to the top spot with a massive 164 points. "Save Your Kisses For Me" became a worldwide hit that remains the biggest-selling Eurovision winner ever.
"Making Your Mind Up" - Bucks Fizz
This fun foursome were the last to take the UK to Eurovision success in 1981. Bucks Fizz had formed just two months before the contest in Dublin and this was their debut single. The group notched up 136 points and are one of the most-loved acts of all-time.
...and the acts we'd rather forget
"Cry Baby" - Jemini
The less said about the shocker that was Eurovision 2003 the better. No, honestly, the UK was the only country to receive a big fat zero and it's still our only nul points'song. Someone even vandalised Jemini's dressing room, they hated the performance that much.
"Even If" - Andy Abraham
Poor Andy, this was a damn good effort in 2008, but for some reason Europe didn't buy it. The X Factor runner-up and former refuse collector finished joint last in Serbia with 14 points to become the second-worst UK act ever - not fair.
"That Sounds Good To Me" – Josh Dubovie
"You bring the sunshine, I'll bring the good times, it's happy ever after". Or not in Josh's case - he left Norway in 2010 with just 10 points. If you can't tell by his off-key performance, he came last, and critics called him "ubernaff".
"Love Will Set You Free" – Engelbert Humperdinck
To give The Hump his due, you couldn't fault his vocals. The crooner was 76 when he performed in Azerbaijan to take 12 points and finish just short of last. Many fans blamed his 2012 failure on the fact that the UK was the first country to perform.
"Flying The Flag (For You)" - Scooch
For some unbeknown reason, Scooch managed to avoid nul points in 2007 with this air hostess mess. The UK crashed into 22nd place with 19 points - the same as France. "Flying The Flag" was specifically written for Eurovision, but oh how we wish they hadn't bothered...
This year's Eurovision grand final takes place in Kiev, on Saturday, 13 May with BBC commentary from Graham Norton. Coverage of the event starts 8pm on BBC One.
Join our commenting forum
Join thought-provoking conversations, follow other Independent readers and see their replies