Fifty Shades of Grey movie soundtrack features Beyonce, Sia, Ellie Goulding and Frank Sinatra
The album includes Beyonce's song 'Haunted', as well as her sultry version of 'Crazy In Love'
Roisin O'Connor
Monday 12 January 2015 15:44 Comments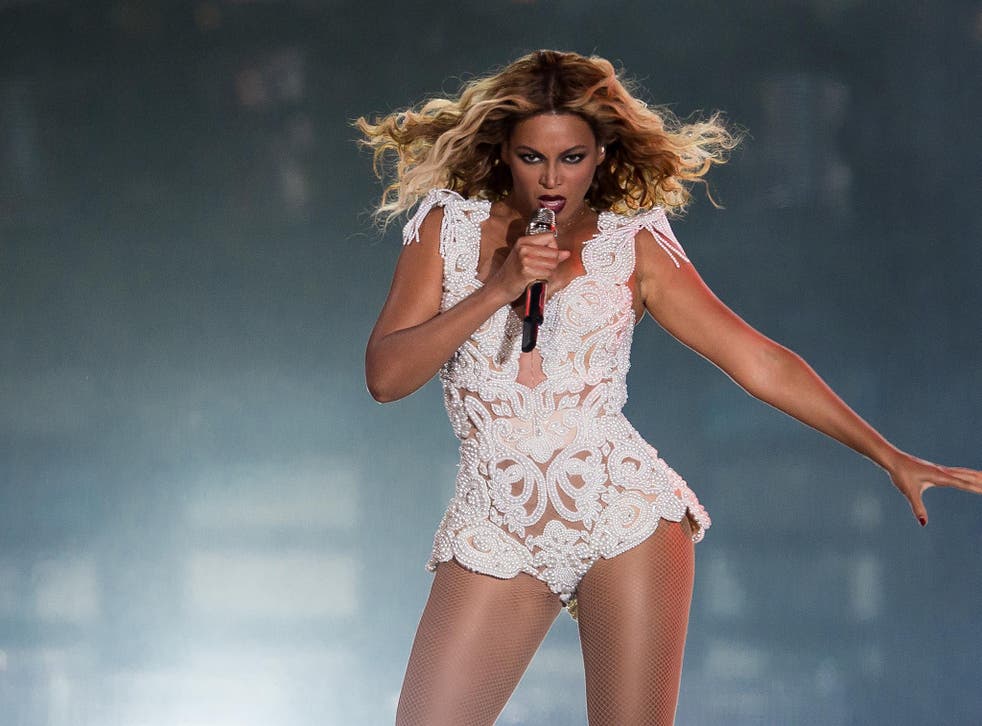 The track list for upcoming film Fifty Shades of Grey has been announced.
Featuring songs by Sia, Ellie Goulding, Beyonce and the Rolling Stones. The film is released in cinemas on 14 February.
The album includes Beyonce's song 'Haunted', as well as her sultry version of 'Crazy In Love', which have already been heard by the public in trailers for the film.
Tracks by Sia, Ellie Goulding and Jessie Ware also appear on the soundtrack - though there is no contribution from Rita Ora, who has a small supporting role in the film. Composer Danny Elfman also has two tracks listed on the album.
Fifty Shades of Grey film stills

Show all 24
Beyonce's contribution takes the form of two remixes, of her 2003 Number One 'Crazy In Love' and her recent album track 'Haunted', while the Rolling Stones supply their classic ballad 'Beast of Burden'.
The tracklisting in full:
1) Annie Lennox: 'I Put a Spell On You'
2) Laura Welsh: 'Undiscovered'
3) The Weeknd: 'Earned It'
4) Jessie Ware: 'Meet Me In the Middle'
5) Ellie Goulding: 'Love Me Like You Do'
6) Beyoncé: 'Haunted (Michael Diamond Remix)'
7) Sia: 'Salted Wound'
8) The Rolling Stones: 'Beast of Burden'
9) AWOLNATION: 'I'm On Fire'
10) Beyoncé: 'Crazy In Love (2014 Remix)'
11) Frank Sinatra: 'Witchcraft'
12) Vaults: 'Where You Belong'
13) Skylar Grey: 'I Know You'
14) Danny Elfman: 'Anna and Christian'
15) Danny Elfman: 'Did That Hurt?'
Goulding's contribution is an original song titled 'Love Me Like You Do', which she unveiled earlier this month (January).
Follow our Spotify playlist for featured artists and new music
Register for free to continue reading
Registration is a free and easy way to support our truly independent journalism
By registering, you will also enjoy limited access to Premium articles, exclusive newsletters, commenting, and virtual events with our leading journalists
Already have an account? sign in
Join our new commenting forum
Join thought-provoking conversations, follow other Independent readers and see their replies