Fleetwood Mac bassist John McVie diagnosed with cancer
The band have cancelled 14 dates of their tour while McVie has treatment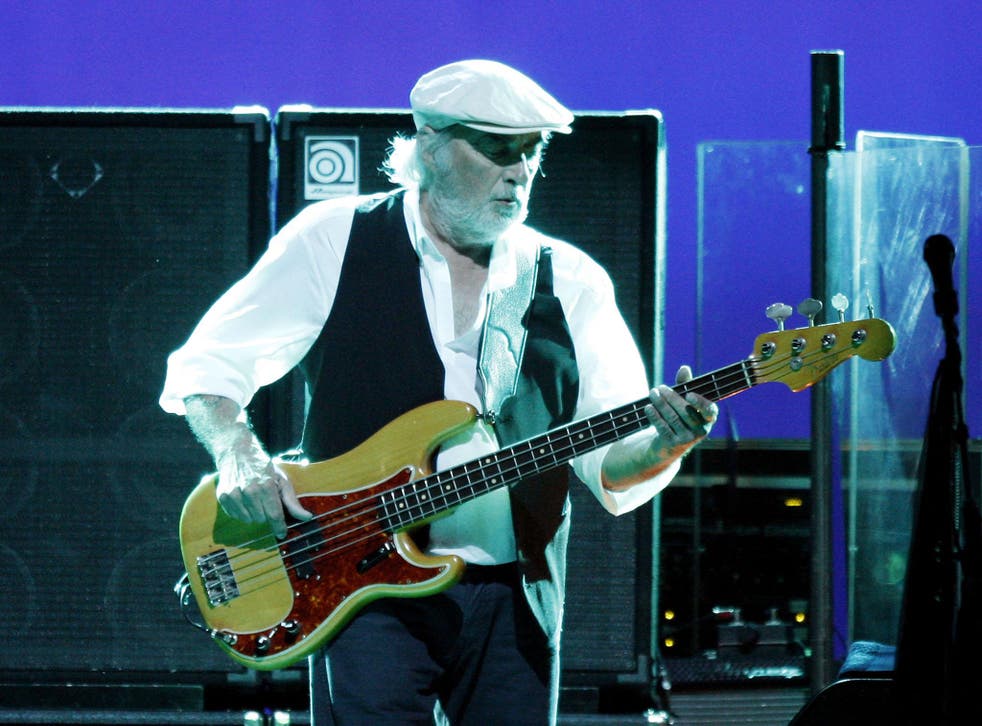 Fleetwood Mac's John McVie has been diagnosed with cancer, the band have announced.
In a statement on their website, the group said they were cancelling the Australian and New Zealand leg of their tour while McVie undergoes treatment.
"Fleetwood Mac who has just completed the European leg of their phenomenally successful worldwide tour has announced the cancellation of their upcoming 14 date tour of Australia and New Zealand," the statement said.
"John McVie, one of the co-founding and original members of Fleetwood Mac is now scheduled to be in treatment for cancer during that period of time."
Mick Fleetwood, Stevie Nicks and Lindsay Buckingham said they hoped fans "will join us in wishing John and his family all the best".
Liz Rosenberg, a spokeswoman for the band, did not specify the type of cancer McVie was receiving treatment for.
The 67-year-old from Ealing, west London, was one of the founding members of Fleetwood Mac, along with drummer Mick Fleetwood, in 1967.
Keyboardist and singer Christine McVie was married to the bassist from 1968 to 1977. She re-joined the band for their tour at London's O2 Arena last month, marking her first concert with the band since 1998.
Fleetwood Mac has been on tour since April, and played in Amsterdam on Saturday.
The 14 concerts scheduled in New Zealand and Australia were due to take place between 10 November and 7 December.
The band are still scheduled to play Las Vegas on 30 December.
Register for free to continue reading
Registration is a free and easy way to support our truly independent journalism
By registering, you will also enjoy limited access to Premium articles, exclusive newsletters, commenting, and virtual events with our leading journalists
Already have an account? sign in
Register for free to continue reading
Registration is a free and easy way to support our truly independent journalism
By registering, you will also enjoy limited access to Premium articles, exclusive newsletters, commenting, and virtual events with our leading journalists
Already have an account? sign in
Join our new commenting forum
Join thought-provoking conversations, follow other Independent readers and see their replies