Gabourey Sidibe slams '2005 rapper' Twista over fatphobic meme
'Totally not my views or thought process! Everyone is beautiful in my eyes!' rapper says after meme posted from his account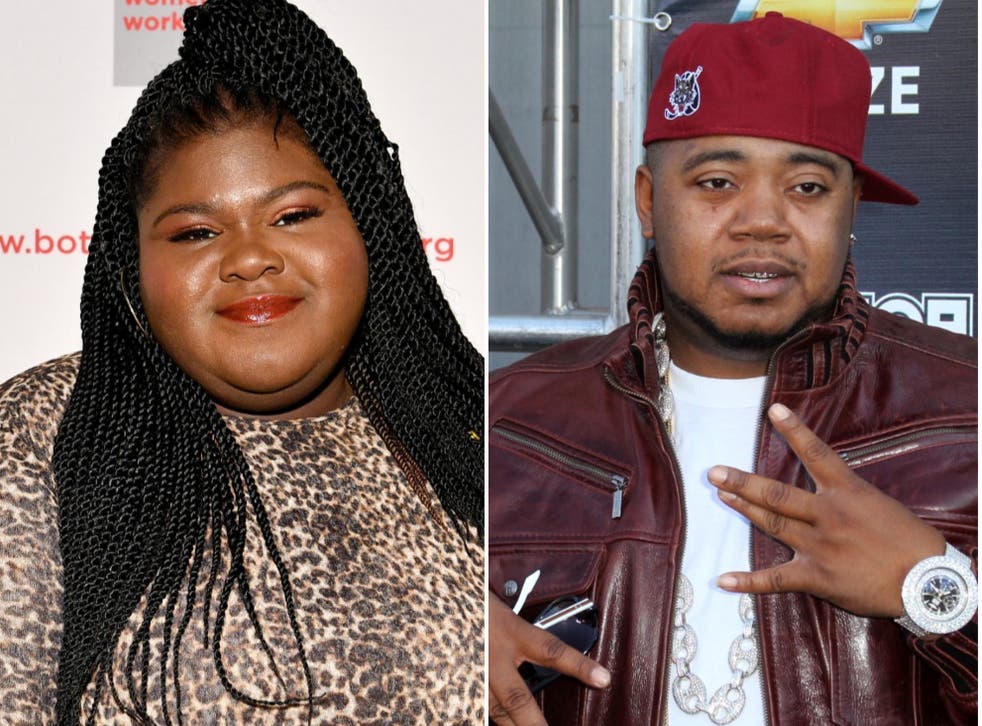 Gabourey Sidibe had some strong words for Twista after the rapper posted an insensitive, body-shaming meme on Instagram.
Using a side-by-side image of Sidibe and model Bernice Burgos, Twista asked followers to choose "Option A" (Sidibe) or "Option B" (Burgos), with the former being framed as financially successful and the latter as having "no job" and "no car".
The meme then indicated that the choice would be clear, based solely on the two women's bodies: "Who y'all choosing? Don't lie."
The Antebellum star commented on Twista's post, writing, "Wow. I um…. gee. @twistagmg I only like you as a rapper I forgot about in 2005. But good luck with option B!"
The rapper deleted the post and issued an apology, telling The Shade Room that posting the meme was an "honest mistake".
Read More: Gabourey Sidibe responds to fat-shamers who mocked her for filming sex scene on hip-hop drama Empire
"I was traveling most of the day when I saw the mistake. I immediately had it taken down. I don't know her directly but my sincere apologies to her."
He also posted again on Wednesday (9 December), tagging Sidibe, with another apology, and claiming that "that mistake was made by an employee".
"My true fans know my character!," he wrote. "I operate my page but I also have other people with my company do so as well, that mistake was made by an employee! Totally not my views or thought process! Everyone is beautiful in my eyes!"
"@gabby3shabby has always been a beautiful black woman to me!," Twista continued. "As soon as I saw the post I was upset and immediately corrected it! So I apologize for letting something like this happen!"
Register for free to continue reading
Registration is a free and easy way to support our truly independent journalism
By registering, you will also enjoy limited access to Premium articles, exclusive newsletters, commenting, and virtual events with our leading journalists
Already have an account? sign in
Register for free to continue reading
Registration is a free and easy way to support our truly independent journalism
By registering, you will also enjoy limited access to Premium articles, exclusive newsletters, commenting, and virtual events with our leading journalists
Already have an account? sign in
Join our new commenting forum
Join thought-provoking conversations, follow other Independent readers and see their replies