General election 2017: Jme meets with Jeremy Corbyn to encourage young people to vote
Grime artist has been active in encouraging people to get involved in UK politics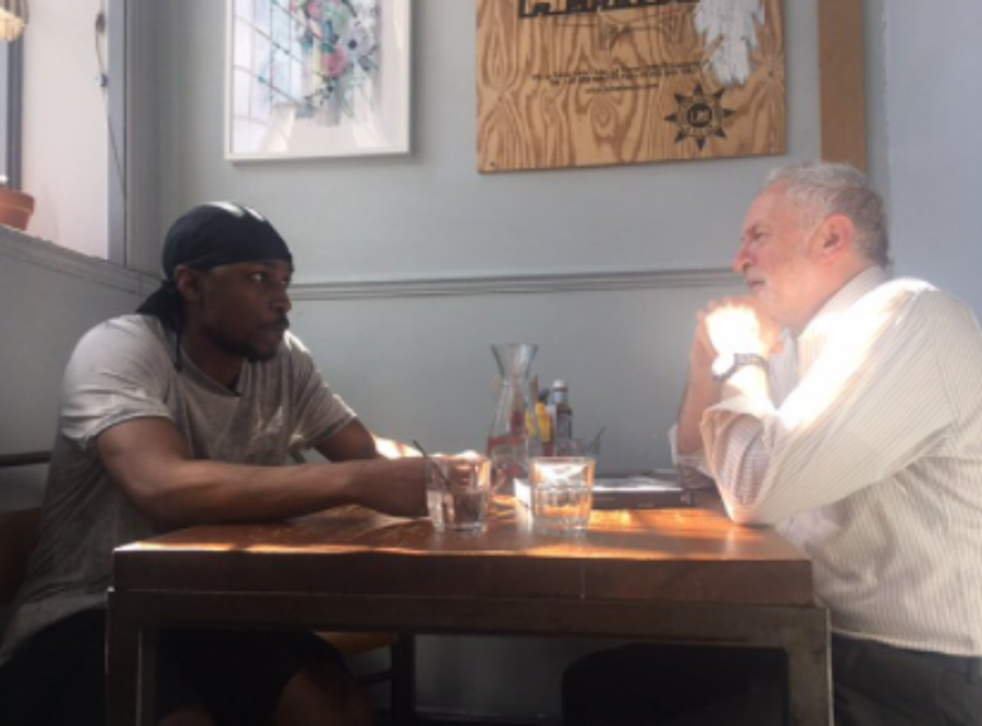 Grime artist Jme has met up with Labour leader Jeremy Corbyn to discuss the forthcoming general election.
The Boy Better Know co-founder took over Corbyn's Snapchat account where he urged young people to register.
On Snapchat he said: "Hi, it's JME, Boy Better Know. I'm on Jeremy's Snapchat to make sure you register to vote."
The pair then spoke about "music, education and art", and Jme gave Corbyn his views on why "bare of us don't vote".
Jme has been vocal in encouraging people to think about who they will vote for in the election, which takes place on 8 June.
Corbyn previously thanked Jme after he informed his 688,000 followers how to vote on Twitter.
Jme has also been sharing posts by fellow artists including Novelist, Akala and AJ Tracey, who have all spoken out in support of Corbyn's voting history.
Akala wrote: "Homie @jeremycorbyn was anti-apartheid back when the Tories had Mandela down as a terrorist. Safe."
Join our new commenting forum
Join thought-provoking conversations, follow other Independent readers and see their replies