Gigs 'humiliate and isolate' disabled fans
Muscular dystrophy group campaigns to fix myriad frustrations with concert experience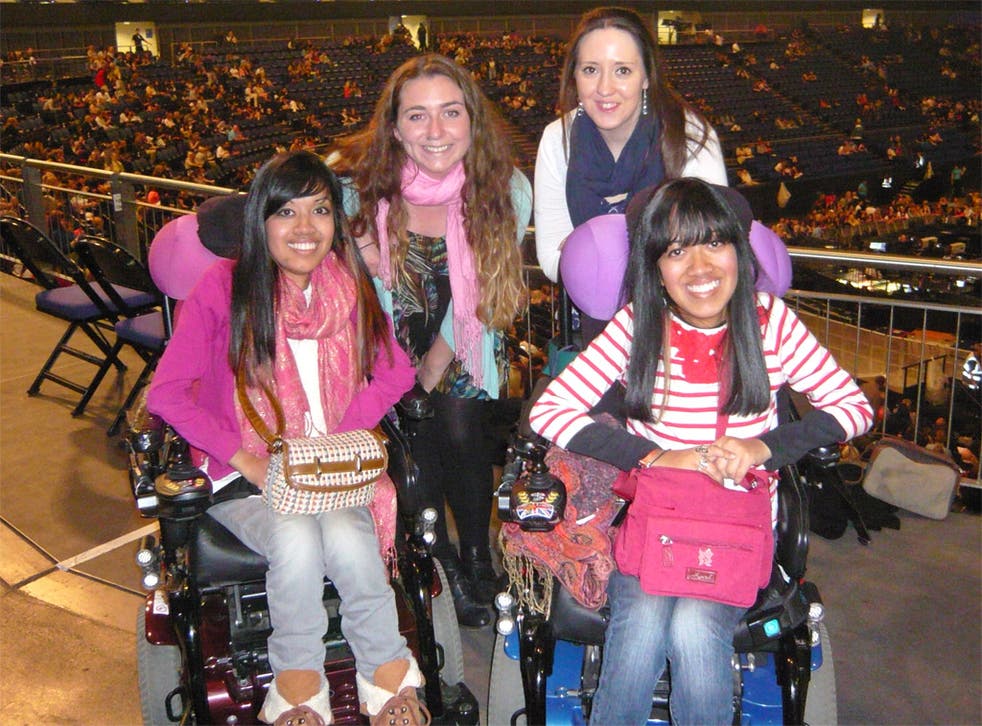 Attending gigs is a rite of passage for most young people, but for disabled teenagers the live music experience can be frustrating, isolating and humiliating, according to a new report.
More than half of the 100 disabled young people questioned for the study said that facilities provided at venues – including toilets, bars and food stalls – were not suitable for their needs.
They told of being asked to vacate venues before the performer had finished, of finding it impossible to access lavatories owing to poorly located seating, and of being isolated from friends and family because of caps on companion seats.
"If I'm with three or four different friends at a gig, I have to choose one to sit with me," said 22-year-old Zoe Hallam, from Bristol, who suffers from muscular dystrophy.
"It's not a very comfortable situation to be in. A gig is something you go to with your friends. When you can't stay together it leaves it a little sour."
Today, the Muscular Dystrophy Campaign Trailblazers, a 500-strong group of disabled 16-30 year olds, will meet music industry representatives to launch Access All Areas, a study which highlights the difficulties experienced by disabled fans.
Around 72 per cent of those who took part in the research said they felt at a disadvantage compared to their non-disabled friends when booking tickets for live music events.
"When I went to see Sigur Rós at the Brixton Academy in March, the disabled loo was on the other side of the hall. If I needed to go to the toilet I had to ask the steward to plough through the crowd with me behind her," said Ms Hallam.
Limited availability of accessible seating is also problematic, with some box offices not releasing their disabled access tickets until two hours after the general tickets have been released. Often unable to book their tickets online, disabled music fans are forced to spend hours calling premium rate telephone lines to buy tickets.
Enjoy unlimited access to 70 million ad-free songs and podcasts with Amazon Music Sign up now for a 30-day free trial
Sign up
"If you are disabled, accessing live music can be far from straightforward," said the campaign's project manager, Bobby Ancil.
"We have heard from many young disabled people who describe their experience of getting tickets to see their favourite band or artist perform live as 'an absolute nightmare' because of drawn-out, costly booking processes."
CASE STUDY: Laura Merry, 24, from Buckinghamshire
My twin sister and I both have Congenital Muscular Dystrophy. We love music and Beyonce was on our list of people to see, so we decided to get tickets when she was playing at the O2 Arena in June.
We couldn't buy disabled access ticket online, so between the two of us we spent five hours dialling the premium rate booking line. For my calls alone the phone bill was over £30. I held out because we just really love going to live music and we did eventually get tickets. When you finally get through you have a week to send them proof of disability so I always email a copy of my DLA.
Once, when we went to see Take That at Wembley, we arrived a bit late and they'd given away our wheelchair spaces to someone who was accompanying their disabled friend. It meant my sister and I couldn't sit together.
We've been to V Festival five times. Sometimes it can be tricky getting round because the platforms aren't always well organised. Once, when it was really muddy, my wheelchair got stuck and had to be fork-lifted out.
Join our new commenting forum
Join thought-provoking conversations, follow other Independent readers and see their replies