Glastonbury 2014: All you need to know about your festival experience in eight charts
From 'how to have fun at Glastonbury' to the helpful 'guide to not caring'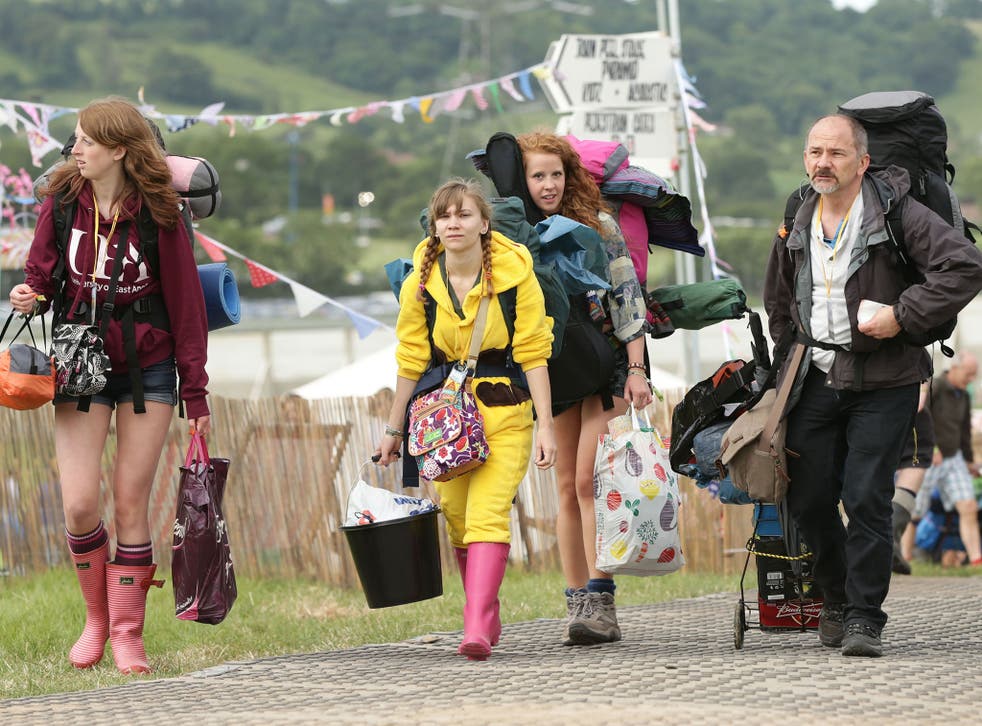 Over the next couple of days 120,000 people will be making their way to a dairy farm in Somerset for the annual mud-bath that is Glastonbury.
As it ever was, the main talking point is the weather, with the heavens set to open on Friday, just in time for the official first day of the festival and the day's headliners Arcade Fire.
But sketchy phone coverage will be combated with the addition of a network of 4G-enabled fibreglass cows (really), which will make it a lot easier to breathlessly tweet pictures of the inevitable protest against bear hunting enthusiast James Hetfield when Metallica take to the Pyramid Stage on Saturday.
Beyond the weather and the headliners (the festival being closed by Kasabian on Sunday), these charts will give you a flavour of how the next five days will pan out, whether you're a Worthy Farm veteran setting up your tent or a festival first-timer stuck in traffic outside Stonehenge.
Glastonbury vs Wimbledon vs the World Cup
The Glastonbury guide to not caring
Dietary habits at the festival
A brief history of stone circles
Your journey of enthusiasm at Glastonbury
How to have fun at Glastonbury
The peculiar relationship between cows and rumours of a surprise David Bowie appearance
How you'll spend your time at Glastonbury
Join our new commenting forum
Join thought-provoking conversations, follow other Independent readers and see their replies