Foo Fighters at Glastonbury: Dave Grohl beats Adele's swearing record during headline set
'I guess, Adele holds the record for the most f*cks in a Glastonbury appearance. Now I love Adele, but guess what'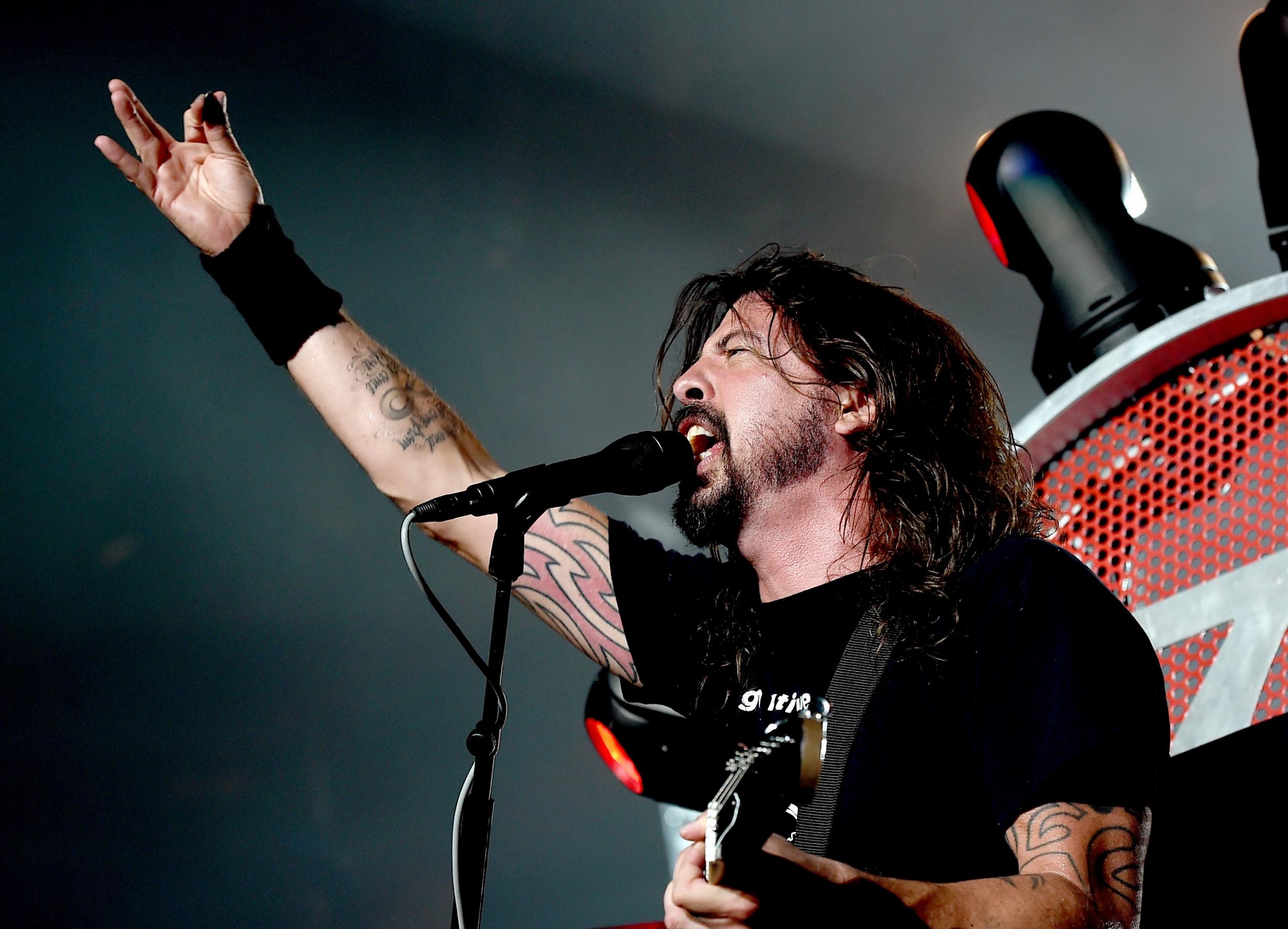 It was the Glastonbury record that no one knew was so coveted.
Foo Fighters' Dave Grohl has beaten Adele at her own game, as he led the entire crowd in a chant of "f*ck, f*ck, f*ck" during the band's headline set on Saturday night, all sung to the guitar line of 'Skin and Bones'.
"We were doing an interview and someone said, 'you know you're not supposed to swear – there's no swearing on Glastonbury,'" Grohl announced on the Pyramid stage. "I was like, what the f*ck is that supposed to f*cking mean? And then I guess, Adele holds the record for the most f*cks in a Glastonbury appearance. Now I love Adele, but guess what."
Adele's headline set last year did, indeed, feature what must be a record-breaking amount of swears; calculated exactly to be 33 swears over the course of a 90-minute set, equalling one swear every 2.7 minutes.
A record Grohl decided to break thanks to his flavourful audience chant, which carried on for a good while until the frontman declared: "Ok, I think we broke her record – I heard it was 33."
The audience, however, didn't relent, which prompted Grohl to add a futher swear to the pile with: "Dude, shut the f*ck up, that's 34." Grohl, at least, had fulfilled his earlier promise for an expletive-ridden show, considering, "we swear the whole f*cking time. I basically say f*cking in every sentence. I think I have anxiety-driven Tourette's."
Glastonbury 2017
Show all 48

​Glastonbury will come to a close today, with Ed Sheeran taking the headline slot.
Join our commenting forum
Join thought-provoking conversations, follow other Independent readers and see their replies