Holographic Tupac Shakur performs on stage with Snoop Dogg
Tupac has been resurrected in holographic form - watch the video here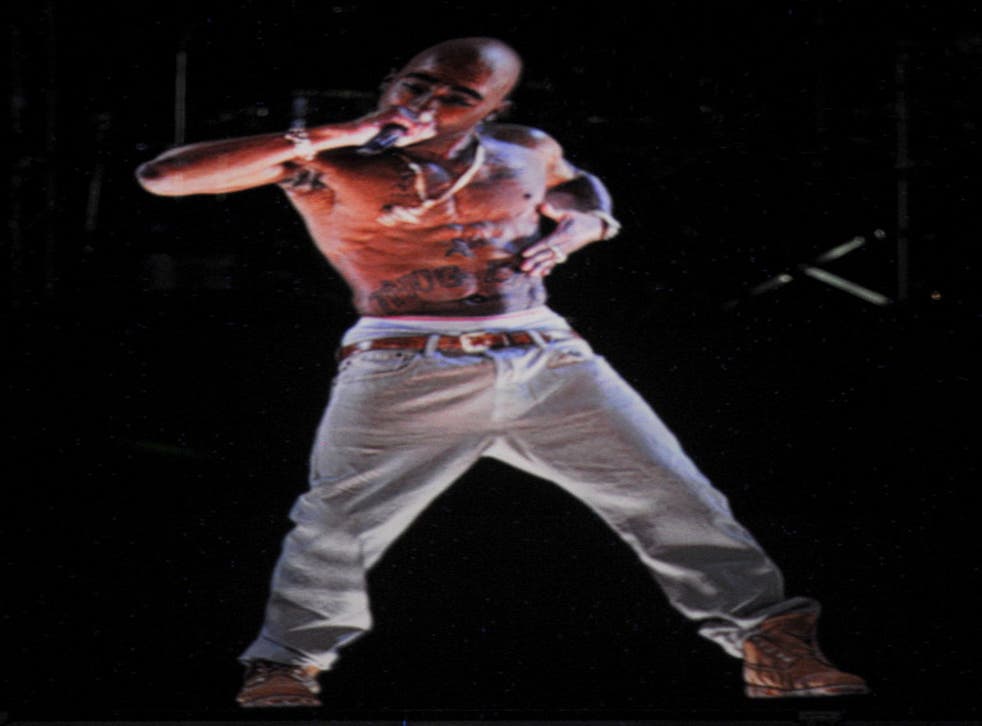 The American rapper Tupac Shakur, who was shot in 1996, was resurrected last weekend at a Californian music festival.
Snoop Dogg, who was headlining, sang a duet with the deceased rapper at the Coachella festival. They were also joined by Dr. Dre.
The best-selling star appeared to the sound of screaming fans after a tribute performance of his song "California Love".
On the final night of the festival (15 April) the Tupac hologram performed "Hail Mary", the final single from his last album The Don Killuminati: The 7 Day Theory, before Snoop Dogg joined him on stage for a performance of "Ain't Nothin' Like a Gangsta Party".
The life-like apparition provoked mixed reactions, with fans tweeting that it was "amazing" and "creepy" and leading to speculation that the rapper was in fact still alive.
Morbid or marvellous? Tweet @IndyMusic with your reactions and the hashtag #HolographicTupac
Join our new commenting forum
Join thought-provoking conversations, follow other Independent readers and see their replies