Ian Watkins: Convicted paedophile's Twitter account posts Soundcloud links to new music
Soundcloud link was posted from former Lostprophet frontman's account on Monday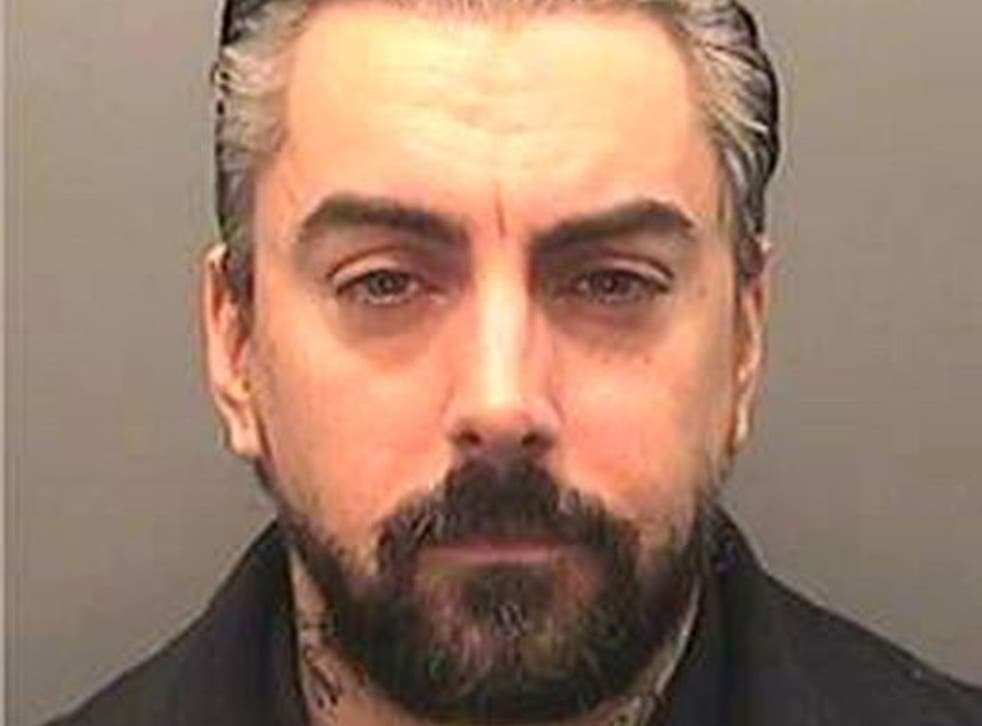 A tweet posted from the account of former Lostprophets frontman Ian Watkins appears to share new music by the convicted sex offender.
The link, which was posted on Monday, shared a Soundcloud link to seven-second music clip on a DJ side project Watkins was involved in from 2009, called L'AmourLaMorgue.
Some publications have interpreted the post, called 'Sequence Initiated', to mean that Watkins may be planning to release new music, but The Independent was unable to verify this at the time of writing.
His account also 'favourited' an old mixtape on the same page, and a mix by Twitter user @Megalelz. Watkins' infamous catchphrase was 'Mega Lolz'.
TeamRock noted that the official Lostprophets website also seems to have been updated on Monday 11 November 2016 and is now simply one page describing the group as 'The Straight Edge British Metal Band'.
The 'Sequence Initiated' track only lasts for seven seconds, compared to the second most recent mix tape posted on the Soundcloud account which is 57 minutes, 33 seconds long and includes samples from Eurythmics' 'Sweet Dreams' and Lady Gaga's 'Just Dance'.
However it does bear strong similarities to the account user's previous style of remixing: It includes a female vocalist saying 'L'AmourLaMorgue' which is used in other mixes, and cover art featuring two masked figures who have also been used on other tracks.
It is unclear as to whether Watkins has been able to post on his social media accounts or whether they have been hacked.
Watkins is currently serving 29 years in prison with a further six years on licence for a string of child sex offences, including two charges of attempting to rape a baby.
He later launched an appeal against the length of his sentence, but it was dismissed by a panel of judges.
His Twitter account had been inactive since his arrest in December 2012 until the recent posts.
A spokesperson for the Ministry of Justice told The Independent that Watkins does not have access to a mobile phone, suggesting that he is not able to send tweets from his social media accounts.