The Jesus and Mary Chain reveal details of Damage and Joy - their first new album in 18 years
Damage and Joy was produced by Youth and features the band's touring drummer Brian Young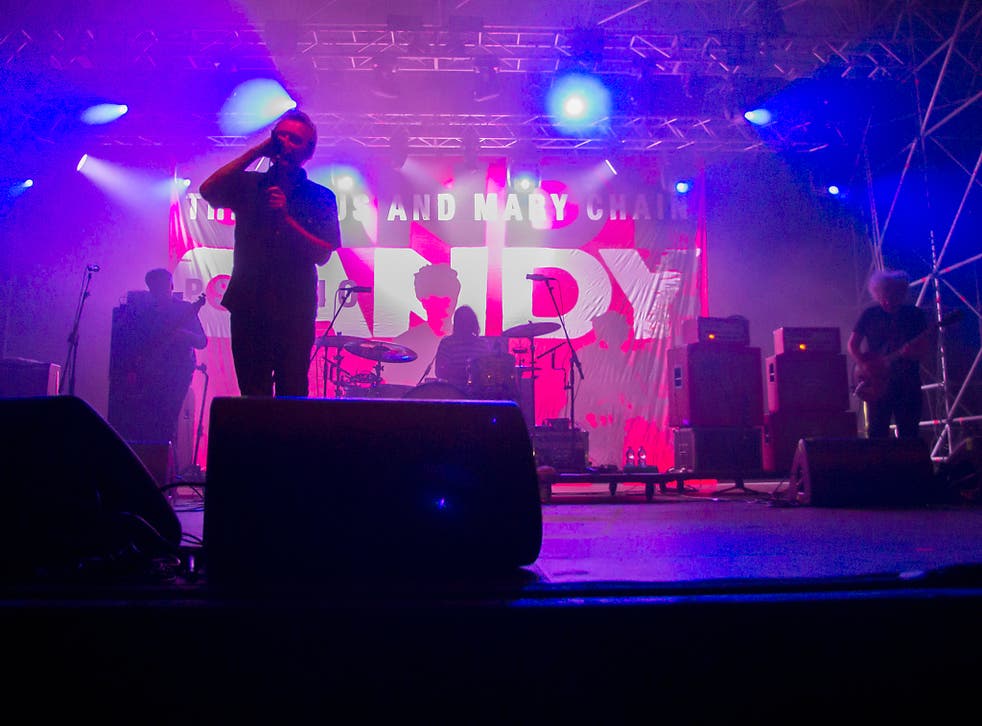 The Jesus and Mary Chain are set to release their first new album in 18 years, Damage and Joy, on 24 March via ADA/Warner Music.
The record is the first new full-length release from the Scottish noise-pop group since Munki in 1998.
The Independent revealed in December last year that Youth (Killing Joke's Martin Glover) was producing the album, and also plays bass - in an interview.
Damage and Joy also includes contributions from Jesus and Mary Chain's touring drummer Brian Young, along with former Lush bassist Phil King.
'Amputation', the first track off the album, is scheduled to premiere on Steve Lamacq's BBC 6 Music show today (Thursday), from 4pm. The band shared a 30 second trailer for the song from their Twitter account.
The Jesus and Mary Chain confirmed that they were working on a new album last year after touring the 30th anniversary of their 1985 debut Psychocandy.
In a 2015 interview with Rolling Stone, singer Jim Reid said that he and his brother William Reid had "f**k-loads of songs" but had been disagreeing on various decisions to do with the album's release and recording.
Here's the track-listing in full:
1. 'Amputation'
2. 'War On Peace'
3. 'All Things Pass'
4. 'Always Sad'
5. 'Song For A Secret'
6. 'The Two Of Us'
7. 'Los Feliz (Blues and Greens)'
8. 'Mood Rider'
9. 'Presidici (Et Chapaquiditch)'
10. 'Get On Home'
11. 'Facing Up To The Facts'
12. 'Simian Split'
13. 'Black And Blues'
14. "Can't Stop The Rock"
Join our new commenting forum
Join thought-provoking conversations, follow other Independent readers and see their replies