Kanye West attacked for $3m Kazakhstan President gig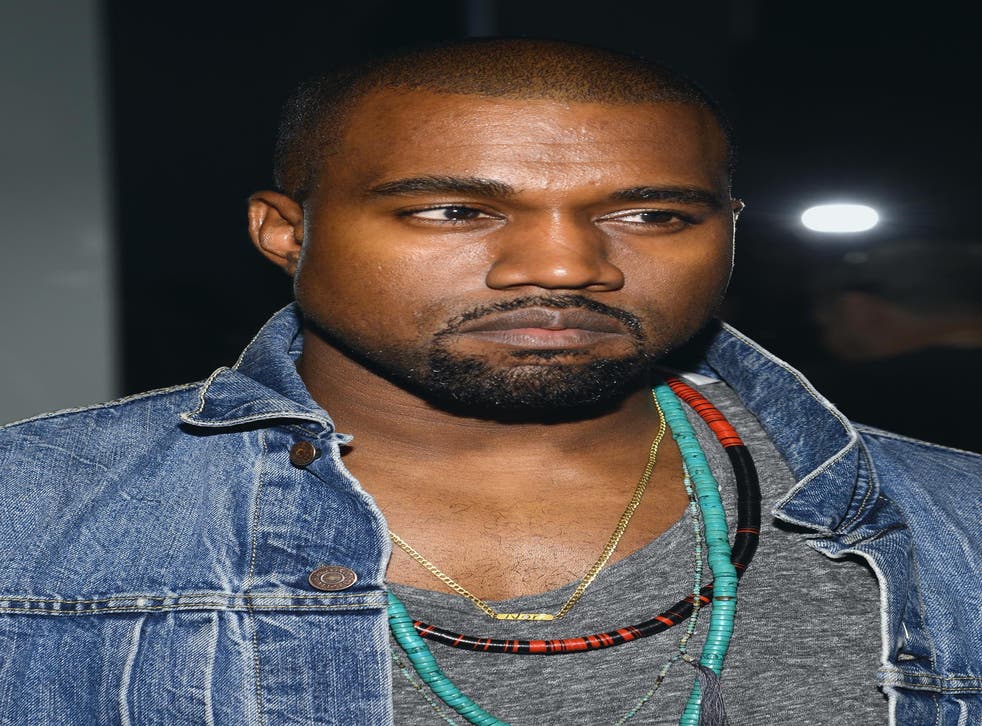 Kanye West has been criticised for accepting a reported $3 million (£1.93 million) for performing at the wedding of the grandson of the President of Kazakhstan.
The R&B star defied international protests to deliver a special performance at the weekend wedding of Aysultan Nazarbayev, the youngest son of President Nursultan Nazarbayev's eldest daughter, held in Almaty, Kazakhstan's former capital.
Aysultan, 23, a Sandhurst military academy graduate, who now works for the country's ministry of defence, married Alima Boranbayeva, 20, who reportedly attends the Courtauld Institute of Art in London. Her father is Kayrat Boranbayev, chairman of the joint Kazakh-Russian state oil venture KazRosGas.
President Nazarbayev has been accused of violating human rights and corruption. But West ignored international condemnation of the government led by the oil-rich autocrat to perform tracks such as Can't Tell Me Nothing at the lavish celebrations.
Photos and video of his performance posted on Twitter and Instagram suggest a listless crowd at the luxury Grand Tulip Hotel, more concerned with posing for photographs rather than enjoying the rap megastar flown in for the event.
West's fee was reportedly paid by a Kazakh billionaire and co-owner of one of the country's largest banks.
Human Rights Watch has singled out Kazakhstan for its "serious and deteriorating human rights situation" which includes "credible allegations of torture, the imprisonment of government critics, tight controls over the media and freedom of expression and association, limits in religious freedom, and continuing violation of workers' rights."
In 2011, Sting pulled out of an arranged concert for the president over claims of human rights violations against oil workers in the Central Asian country.
At the time, Sting said: "The Kazakh gas and oil workers and their families need our support and the spotlight of the international media on their situation in the hope of bringing about positive change."
Enjoy unlimited access to 70 million ad-free songs and podcasts with Amazon Music Sign up now for a 30-day free trial
Sign up
The West payment was criticised by Kazakh web users. "Really stupid, we, the Kazakhs, for the money could have provided so many villagers with water, gas and etc, and taken care of children in orphanages," wrote Anomin.
"It would be better if they have repaired a highway for the money," said Renat Bennet.
"Someone takes 3m dollars out of the country for his failed songs, and here I am shaking for 20,000 tenge (Kazakhstan currency) of unpaid taxes," wrote another.
West is the latest star name to attract controversy for performing in Central Asian countries.
In July, human rights activists criticised Jennifer Lopez for singing at a birthday concert for the president of Turkmenistan - a man accused of committing widespread human rights abuses.
Lopez's publicist said she would not have performed had she known there were human rights issues in the country.
In 2011, the Oscar-winning actress Hilary Swank apologised and sacked her manager after appearing at a birthday event for Chechen leader Ramzan Kadyrov, who had been accused of torture and killings.
Register for free to continue reading
Registration is a free and easy way to support our truly independent journalism
By registering, you will also enjoy limited access to Premium articles, exclusive newsletters, commenting, and virtual events with our leading journalists
Already have an account? sign in
Register for free to continue reading
Registration is a free and easy way to support our truly independent journalism
By registering, you will also enjoy limited access to Premium articles, exclusive newsletters, commenting, and virtual events with our leading journalists
Already have an account? sign in
Join our new commenting forum
Join thought-provoking conversations, follow other Independent readers and see their replies