Katy Perry is first to reach 100m Twitter followers
Barack Obama, Taylor Swift, Rihanna and Justin Bieber are in the top five for most Twitter followers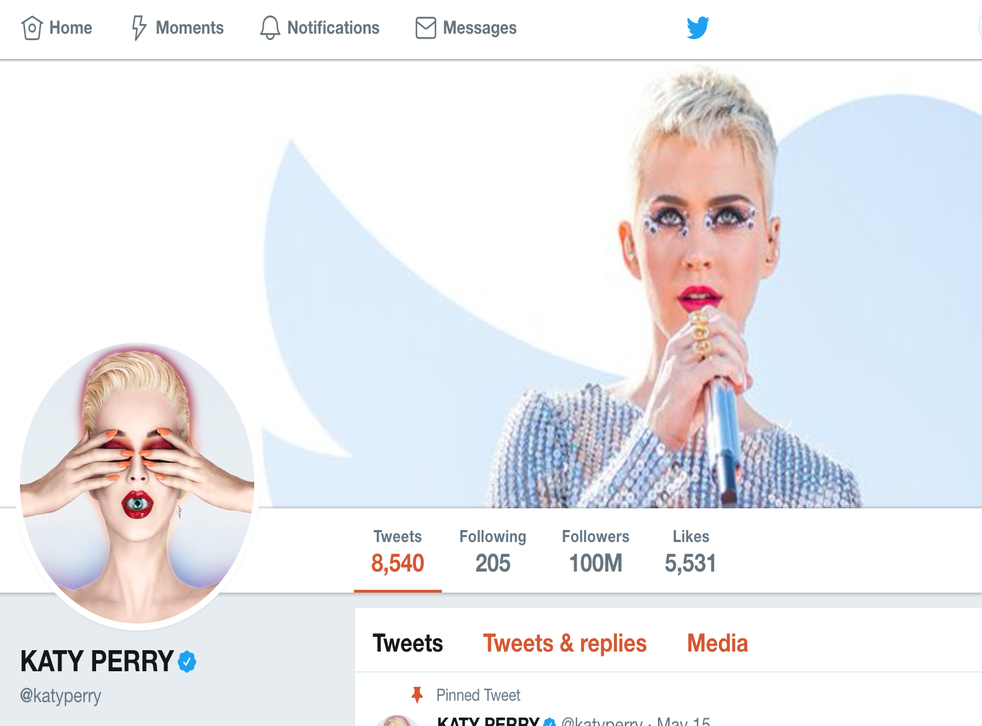 Katy Perry has become the first person to reach 100m followers on Twitter.
The website posted a video compilation of her tweets since she joined in 2009 along with a message saying: "Today, we #WITNESS history."
Witness is the name of Perry's new album, which was released last week to mixed reactions.
Justin Bieber has the second highest number of followers at 96.7m, while Barack Obama took third place with almost 91m.
According to the website Twitter Counter, others in the top 100 are mostly pop artists, sports stars, media personalities and politicians.
US president Donald Trump is the most-followed current leader, in 33rd place with 32.4m followers.
The top five most-followed Twitter accounts are:
@katyperry 100m followers
@justinbieber 96.7m followers
@BarackObama 90.8m followers
@taylorswift13 85.1m followers
@rihanna 74.1m followers
However it has already been pointed out that many of these followers could actually be fake.
According to the BBC, searches using Twitter Audit - which analyses a sample of followers - suggested that about two-thirds of both Perry's and Bieber's followers may not be real.
Perry is set to perform at Glastonbury Festival next week.
She recently spoke out after Taylor Swift re-released her entire back catalogue back onto streaming services on the same day as her album Witness was released.
Fans believed that the move "deliberately" stole Perry's thunder, however Swift's management said it was to celebrate her album 1989 selling more than 10 million albums worldwide.
Join our new commenting forum
Join thought-provoking conversations, follow other Independent readers and see their replies