Kendrick Lamar: Compton's young pretender is on his way to taking Kanye West's king of rap crown
The streaming sensation, who rarely drinks or smokes and is said to be in a decade-long relationship with his high-school sweetheart, seems set for the No 1 spot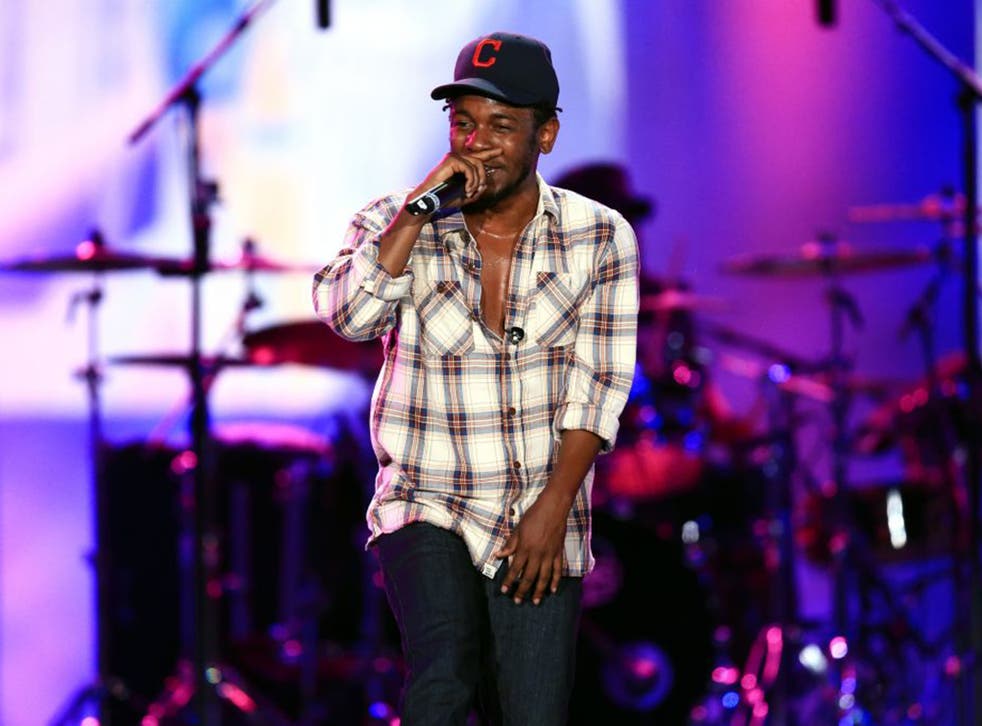 Humility and Kanye West are rarely mentioned in the same sentence. But now rap's most controversial innovator has admitted he needs to raise his game after an upstart rival, Kendrick Lamar, stole his hip-hop glory.
On Monday, Lamar, a 27-year-old from Compton, Los Angeles County, released his second album To Pimp a Butterfly.
It tackles issues of "violence, race, police power and white supremacy" in the US, to a backing of jazz and funk-inspired beats and was instantly hailed by critics as the most important release of the year.
Despite its lack of a radio-friendly single, Butterfly has proved hugely popular. It rapidly broke Spotify's single-day global-streaming record with more than 9.6 million streams. By this weekend the album, which is on course to top the UK chart today, had racked up more than 36 million streams. The top 50 most streamed tracks worldwide last week included 10 from the album.
In pictures: New York Fashion Week Kanye West x Adidas show

Show all 11
Lamar's success presented a dilemma for West, notorious for dismissing music rivals he feels aren't worthy. The pair previously toured together when Lamar, who won seven Grammy nominations for his 2012 debut album Good Kid, M.A.A.D City, supported 37-year-old West.
However, he chose to pay homage to his protégé. "Kendrick is an inspiration," West tweeted. "Thank you for the vibrations and the spirit. Your meaning, message and execution are gifts to the world."
While the announcement that West will headline Glastonbury's Saturday slot prompted a petition of opposition, Lamar's appearance at the Wireless Festival in Finsbury Park, London, is now set to be the most eagerly awaited live performance of the summer.
Lamar also received praise from Taylor Swift and Justin Timberlake after Butterfly appeared on iTunes and Spotify a week early due to a record company error, according to the rapper's manager. Pharrell Williams has likened Lamar to Bob Dylan.
Lamar is very different in temperament to the bombastic West. Growing up in gang-dominated Compton, he was inspired to pursue a career in music after seeing a video for Tupac Shakur being filmed near his home. He rejects rap's obsession with bling and fashion endorsements, rarely drinks or smokes and is said to be in a quiet, decade-long relationship with his high-school sweetheart. Yet his music is riddled with self-doubt, depression at new-found fame and "survivor's' guilt" about leaving behind bullet-strewn Compton.
Like West's, Lamar's music polarises opinion, but he said his Butterfly album is "full of strength and courage and honesty", as well as "growth and acknowledgment and denial".
Join our new commenting forum
Join thought-provoking conversations, follow other Independent readers and see their replies