Post-punk band Lady Bird unveil 'Social Potions' video - premiere
Band's debut EP is out now via Girl Fight Records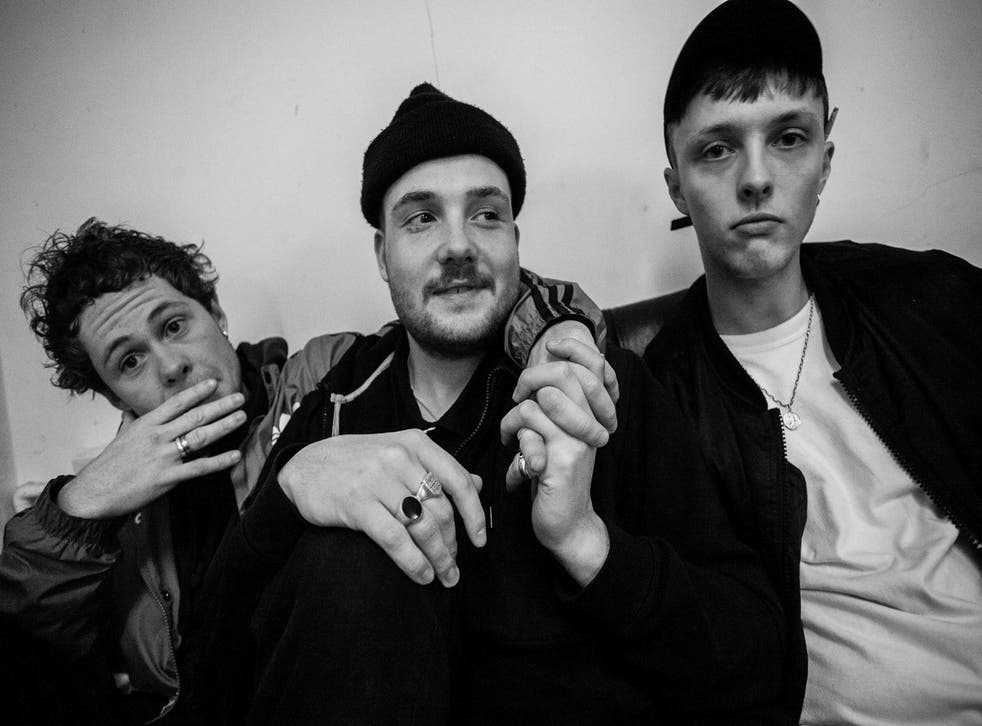 Lady Bird are: Don Rennols, Joe Walker and Alex Deadman. Fromed in Tunbridge Wells in 2016, these guys make aggressive, intelligent post-punk with Rennols as its narrator, spitting out tales of the trial and tribulations of life in the 21st century via a protagonist caught in a cycle of debauchery.
"One of the reasons we play as a band is to try and propagate certain messages," he explains. "So, escaping vicious cycles is the basic theme of Social Potions [their debut EP] inspired by an amazing chap called Josei Toda who came up with a concept in the 1940s called Human Revolution.
"It's meaning is if you change something deep within your heart it will be reflected in your environment and the people around you and will subtly create change in the world."
We're premiering Lady Bird's brilliant video for the title track today on The Independent, check it out below:
Q&A with Lady Bird
What are you listening to at the moment?
We've been listening to a lot of Dream Wife & Shame lately, they've brought us swiftly into motion this year. And of course we continue to suppiment our listening with a healthy dose of Stevie Wonder & Prince!
What are your plans for 2018?
We're chuffed about 2018, releasing our debut EP Social Potions has been a treat. We're currently working on new music and then off out to play a bunch of festivals over the Summer including Live at Leeds, Stag & Dagger, Truck Festival plus more to be announced..
What was the first gig you ever played and what's been the best so far?
Our first gig was in the basement of our favourite pub in Tunbridge Wells... we still like to play there now when ever they'll have us. The best show for us so far was at 13th Note in Glasgow last year. We'd had a few nights with little sleep, and we had lots of things go wrong which added tension in the small but full room.
The challenges and tension evolved into a great source of energy for us and we ended up having serious fun playing our music to the vibe cartels of Glasgow!
Social Potions, the debut EP from Lady Bird, is out now via Girl Fight Records. Catch them live tonight at the Old Blue Last in London
Join our new commenting forum
Join thought-provoking conversations, follow other Independent readers and see their replies