Lemmy Kilmister dead: Metallers pay tribute to late Motorhead frontman
'I'm pissed off Lem's dead,' said Josh Homme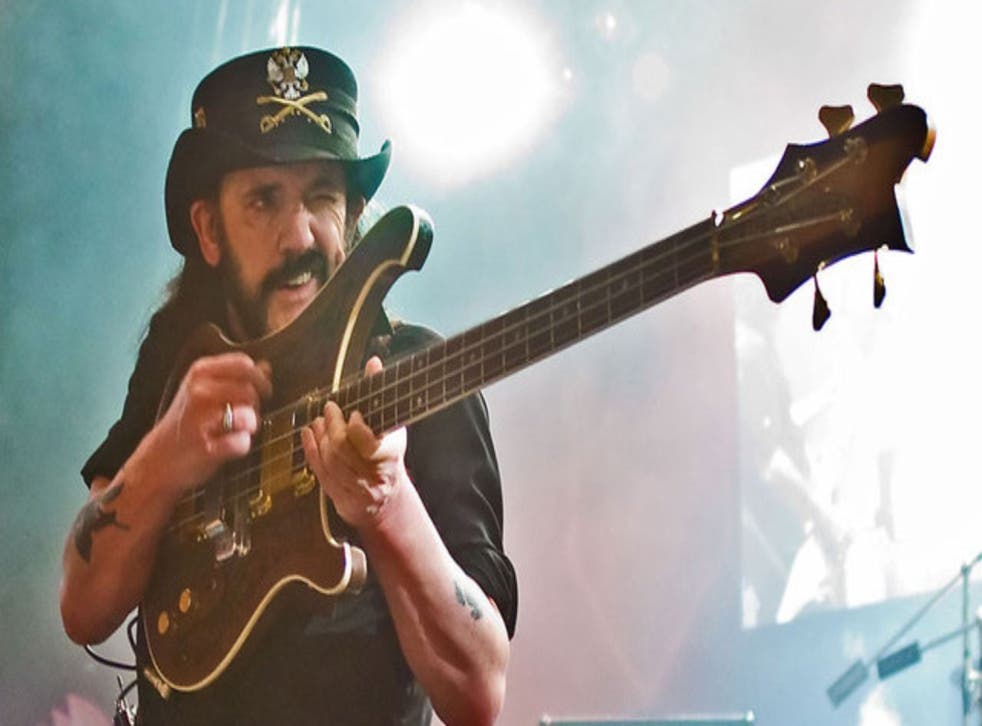 A life of booze, cigarettes and rock n' roll finally caught up with Lemmy Kilmister on Monday, when the Motörhead frontman died following a short battle with aggressive cancer.
An icon of rock and unbridled hedonism, the tributes have since flooded in.
"Lost one of my best friends, Lemmy, today," Ozzy Osborne tweeted. "He will be sadly missed. He was a warrior and a legend. I will see you on the other side."
Megadeth frontman Dave Mustaine added: "Farewell Lemmy. I love you brother."
"Actually, I'm pissed off Lem is dead," QOTSA's Josh Homme wrote.
"This sucks. One of the last REAL rock n roll motherfuckers has crossed over & I miss him."
Anthrax were also in mourning.
"There's nothing we could write here that can live up to the mighty life you lived," the band posted on Facebook. "You are Rock N Roll. Warrior Always. Much love - RIP Lemmy."
Tributes pour in for Lemmy
Motorhead announced Kilmister's death early this morning, describing him as "our mighty, noble friend" and urging fans to "...play Motörhead loud, play Hawkwind loud, play Lemmy's music LOUD. Have a drink or few. Share stories. Celebrate the LIFE this lovely, wonderful man celebrated so vibrantly himself. HE WOULD WANT EXACTLY THAT."
Only four months ago, Lemmy was still describing himself as "indestructible", and said he had switched from whiskey to vodka for health reasons.
Join our new commenting forum
Join thought-provoking conversations, follow other Independent readers and see their replies