The Independent's journalism is supported by our readers. When you purchase through links on our site, we may earn commission.
Leonard Cohen's final book, completed in months before his death, set for release next year
Collection of poems and notes was put together in the months before singer-songwriter's death
Roisin O'Connor
Music Correspondent
Monday 09 October 2017 10:30 Comments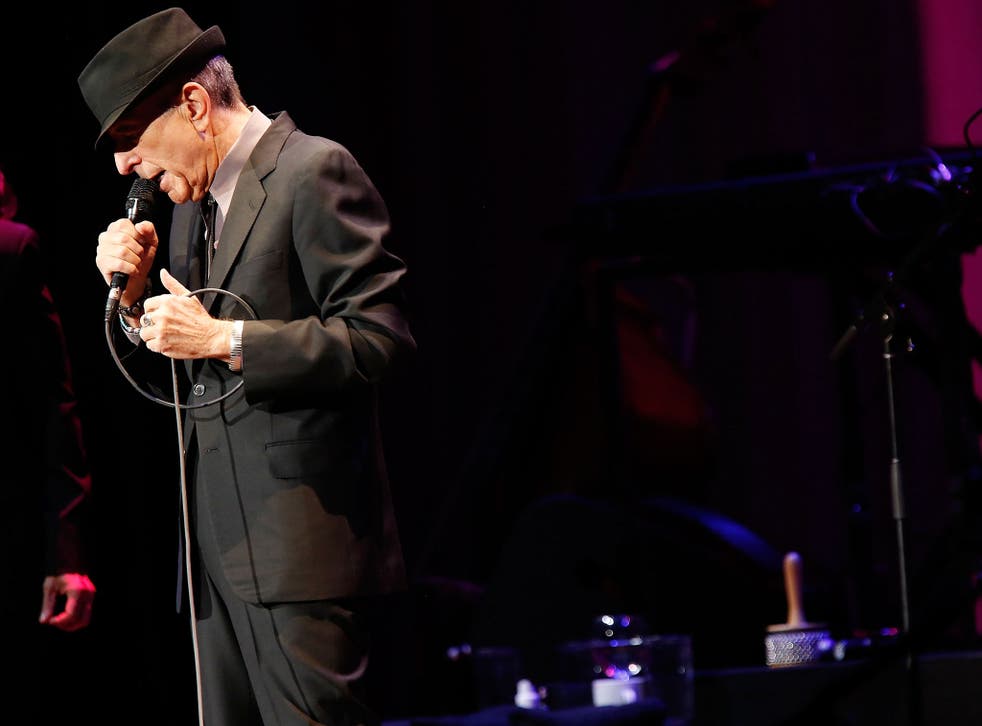 Leonard Cohen's final book, completed in the months before his death aged 82, is set to be published next year, his manager has announced.
The Flame, a collection of the artist's final poems, tackles "the flame and how our culture threatened its extinction".
Publisher Canongate said that it is an "enormously powerful final chapter in Cohen's storied literary career".
According to the Guardian, Cohen apparently chose and ordered the poems in the months before his death in November 2016.
Celebrity deaths in 2016: from Muhammad Ali to Leonard Cohen
Robert Kory, Cohen's manager and trustee of his estate, said that putting the collection together had been a key ambition for the Canadian singer-songwriter.
"During the final months of his life, Leonard had a singular focus - completing this book, taken largely from his unpublished poems and selections from his notebooks," he said. "The flame and how our culture threatened its extinction was a central concern.
"Though in declining health, Leonard died unexpectedly. Those of us who had the rare privilege of spending time with him during this period recognised that the flame burned bright within him to the very end. This book, finished only days before his death, reveals to all the intensity of his inner fire."
On 6 November, Lana Del Rey, Elvis Costello, Philip Glass, Feist, Sting, and Cohen's son Adam will be among the artists performing at A Tower Of Song: A Memorial Tribute to Leonard Cohen at the Bell Center in Montreal.
Follow Independent Culture on Facebook for the latest news, video and features
Register for free to continue reading
Registration is a free and easy way to support our truly independent journalism
By registering, you will also enjoy limited access to Premium articles, exclusive newsletters, commenting, and virtual events with our leading journalists
Already have an account? sign in
Join our new commenting forum
Join thought-provoking conversations, follow other Independent readers and see their replies