Lil Wayne's 18-carat gold necklace helps pay for London art student's university fees
Commission pays for 'chunk' of Joy Bonfield-Colombara's £9,500-a-year course fees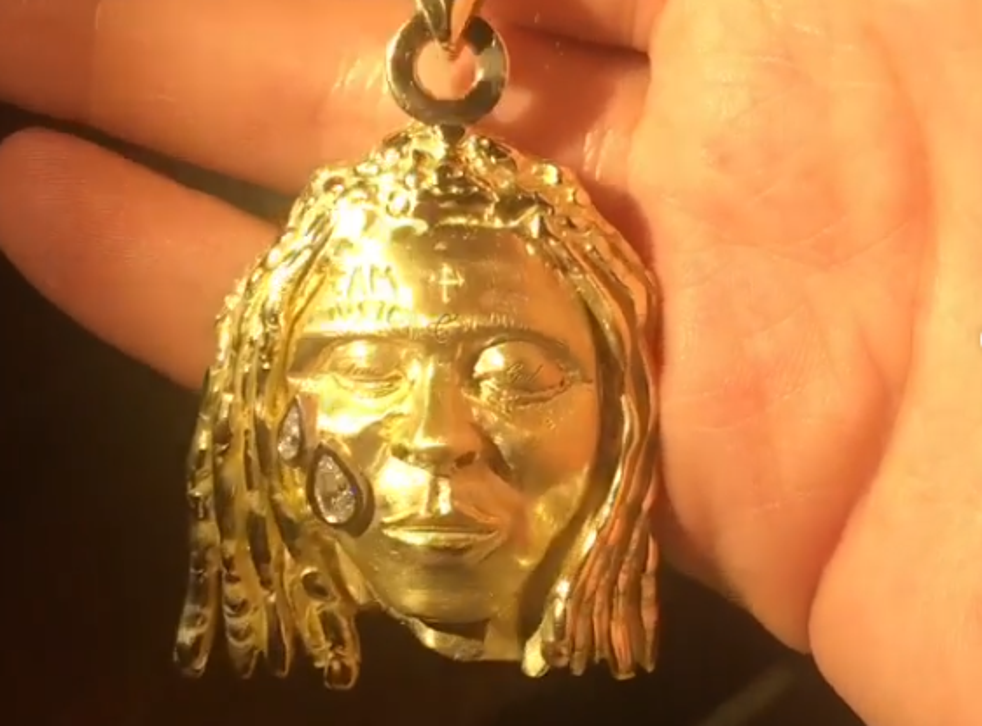 An art student who made a gold Lil Wayne pendant has said it helped pay for her university fees after a friend of the US rapper bought it for a birthday present.
Joy Bonfield-Colombara, who goes by the name Joy BC, told the BBC she was initially struggling to pay her £9,500-a-year course fees at the Royal College of Art in London.
The 29-year-old said she considered dropping out until she received an email from a person requesting a pendant they could give for the Lollipop singer's 36th birthday.
"I was about to say, 'No, I'm really sort of trying to figure out stuff with school'. They then said, 'It's for my friend's birthday', and told me who the friend was," she said.
"I listened to hip hop from a young age. I used to listen to him in the club!"
Ms Bonfield-Colombara hand carved the pendant into the likeness of Lil Wayne, including the artist's well-known teardrop tattoos. She named the piece "An Icon".
She said the commission was for "thousands", but that she only had a few weeks to complete the order in time.
"I phoned my boyfriend and said I'm freaking out, I'm freaking out," she continued. "I hand carve everything, it takes me a really long time. One piece I made for someone took nine months."
She revealed her boyfriend warned her not to "do a Ronaldo" on the 18-carat gold pendant, a reference to an infamous bronze bust of Cristiano Ronaldo which was widely mocked for its lack of a resemblance to the footballer.
The fee for the necklace helped pay for a "chunk" of the £10,000 Ms Bonfield-Colombara needed to pay for her next tranch of university fees.
World news in pictures

Show all 50
"I did a GoFundMe page and managed to raise £1,500 through that. Then I got this email. I couldn't believe it," she said.
Join our new commenting forum
Join thought-provoking conversations, follow other Independent readers and see their replies