Lily Allen called 'disrespectful and crass' by Christian groups over Sheezus nativity scene
The singer performed dressed as the Virgin Mary at Brixton Academy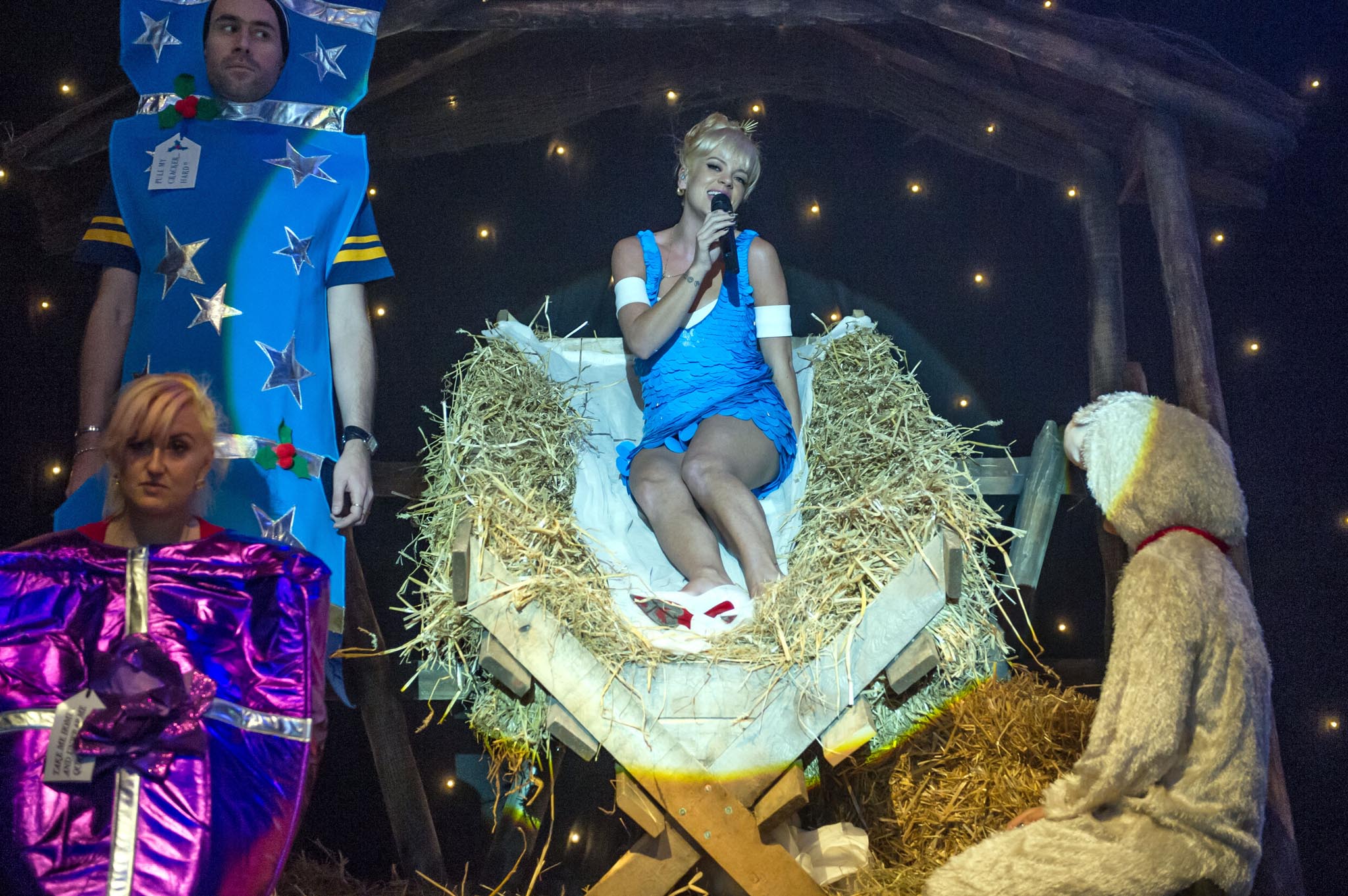 Lily Allen has been called "tasteless and disrespectful" by Christian groups after recreating a nativity scene on stage.
The singer, who played to a sold-out O2 Academy in Brixton over the weekend, appeared on stage as the Virgin Mary dressed in a slinky blue party dress.
The self-styled "Sheezus" rollicked on a bed of hay while accompanied by backing dancers dressed as a Christmas cracker, a gift and a donkey as part of her nativity parody.
But the 29-year-old has been criticised for being "offensive" to Christian groups.
Conservative MP Martin Vickers said: "This could be extremely offensive to many Christians. It is important that all religions are given the respect they deserve and I can certainly understand why some Christians believe their deeply held views are being squeezed out."
Stephen Green from campaign group Christian Voice told the Sunday Express: "It is tasteless, it is disrespectful and it is crass."
The singer's fans, however, were delighted by the nativity set, with many tweeting to congratulate the singer on her performance in south London.
Allen was accused of racism last year after featuring twerking black dancers in her comeback video for "Hard Out Here".
She defended her music video as "light hearted and satirical", adding that people were "wrong" to assume she only requested black backing dancers for the twerking scene.
In pictures: Lily Allen vs the World
Show all 7
"If anyone thinks for a second that I requested specific ethnicities for the video, they're wrong," she wrote on Twitter.
"If I could dance like the ladies can, it would have been my arse on your screens; I actually rehearsed for two weeks trying to perfect my twerk but failed miserable."
Join our commenting forum
Join thought-provoking conversations, follow other Independent readers and see their replies