Lily Allen calls Sheezus singles 'disappointing pop rubbish', agrees with Twitter critic
The pop star blamed her record label for not releasing the 'better' songs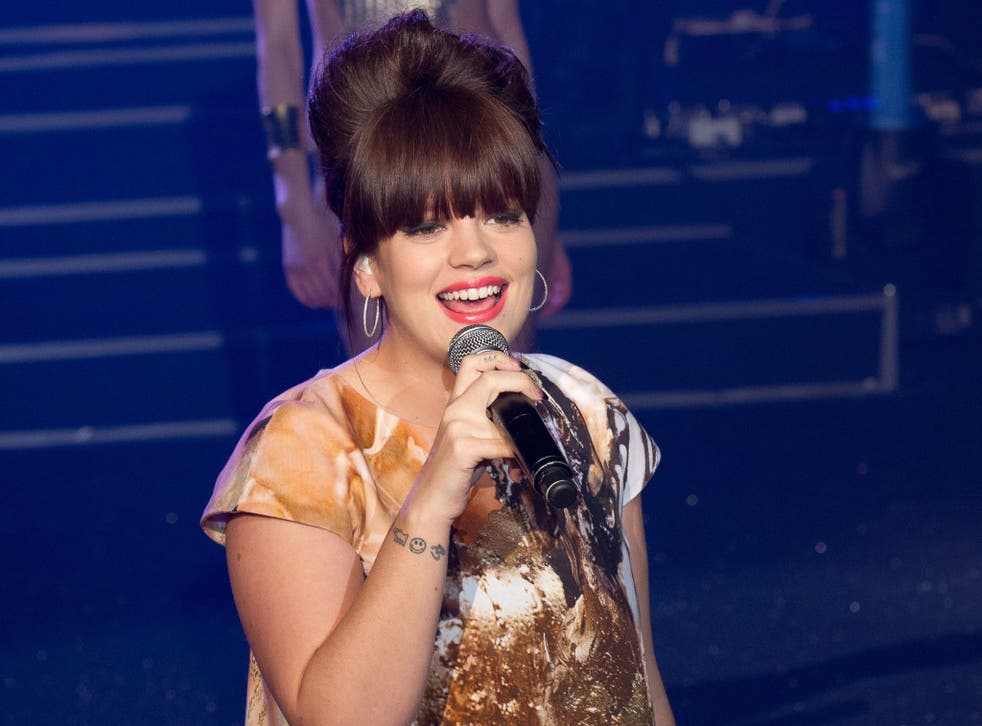 Lily Allen's music is 'docile pop rubbish' and 'so disappointing'. Or at least, that's what she thinks.
The "Not Fair" singer publicly agreed with a Twitter critic's description of her latest tunes, based on what fans have heard "so far".
Allen blamed Warner, claiming that the record label and radio stations "won't play the better stuff" from her forthcoming studio album Sheezus.
Following comeback single "Hard Out Here", Allen has released "Air Balloon", "L8 CMMR" and "Our Time".
But her emergence from a four year hiatus after quitting music in 2009 has seen the pop star involved in a run of recent controversies.
Most recently, the 28-year-old faced backlash after telling Shortlist that the word "feminism" should no longer exist.
"Feminism. I hate that word because it shouldn't even be a thing anymore," she said. "We're all equal, everyone is equal. Why is there even a conversation about feminism? What's the man version of feminism? There isn't even a word for it. Menanism. Male-ism. It doesn't exist."
The singer then defended herself against critics on Twitter: "Unless you're standing outside Downing Street with one of those Australian bush hats with dirty tampons in place of corks shouting 'equal rights for men and women', you've got no place telling me what kind of feminist I am or am not. F**k off."
Allen was also heavily criticised for her 'How To Be a Man' feature in the magazine, which detailed advice such as "a man shouldn't underestimate the power of opening a door for a woman."
Enjoy unlimited access to 70 million ad-free songs and podcasts with Amazon Music Sign up now for a 30-day free trial
Sign up
Then of course there was the "Hard Out Here" music video, which sparked outrage for its use of twerking black backing dancers.
"It is meant to be a light-hearted satirical video that deals with the objectification of women within modern pop cultures," Allen argued, stating that "the message is clear".
The singer insisted that she rehearsed the dance for two weeks but "failed miserably". "If I could dance like the ladies can, it would have been my arse on your screens," she said, upset by accusations that she requested specific ethnicities for the video.
"Hard Out Here" sees Allen attack the music industry's presentation of women, with lyrics such as: "Don't need to shake my a**e at you 'cos I've got a brain" and "you should probably lose some weight 'cos we can't see your bones".
Register for free to continue reading
Registration is a free and easy way to support our truly independent journalism
By registering, you will also enjoy limited access to Premium articles, exclusive newsletters, commenting, and virtual events with our leading journalists
Already have an account? sign in
Register for free to continue reading
Registration is a free and easy way to support our truly independent journalism
By registering, you will also enjoy limited access to Premium articles, exclusive newsletters, commenting, and virtual events with our leading journalists
Already have an account? sign in
Join our new commenting forum
Join thought-provoking conversations, follow other Independent readers and see their replies