Metallica at Glastonbury 2014: Best songs to download and why you should watch their set
The US heavy metal band's booking has proved controversial but...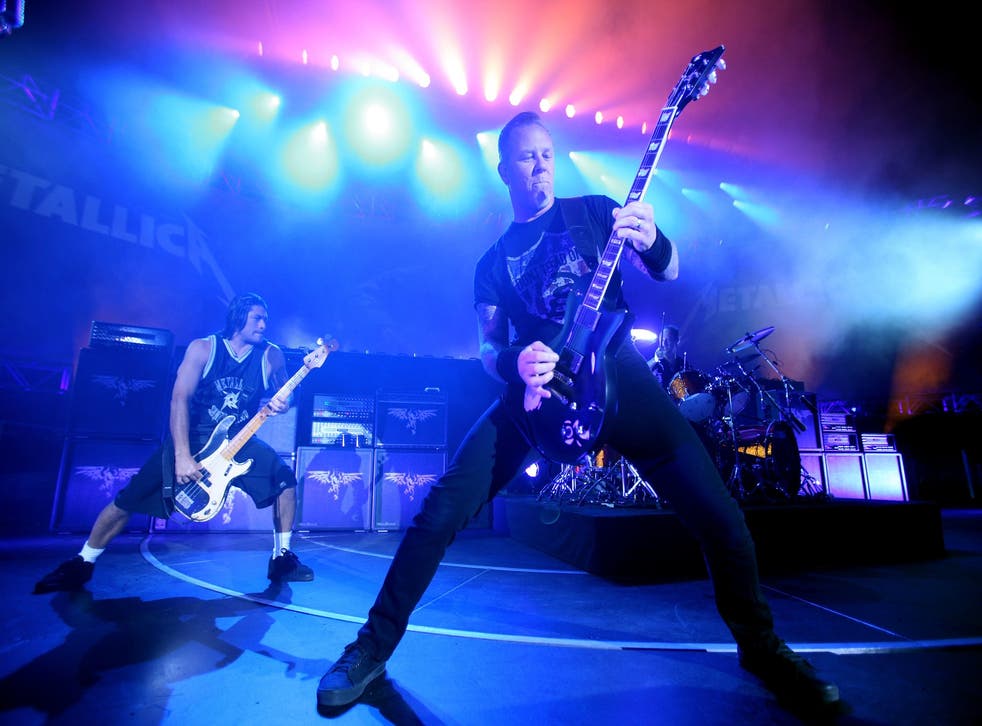 Who are they? Born out of a twisted mixture of Black Sabbath riffs and punk-style energy, Metallica are arguably the most influential hard rock/heavy metal band of the last 30 years. They gave rise to a whole new genre of rock – thrash metal – and have managed to keep ahead of their peers even since.
That's because they haven't been content to simply rehash the numbers that took them from the clubs of the Bay Area to the world's biggest arenas. Metallica have sought to update and refine their primeval sound to keep it fresh in the 21st century.
That doesn't mean going soft in their middle age – they might have written a handful of memorable lighters-in-the-air ballads, but their last album, Death Magnetic, was one of the heaviest and angriest of their career.
When are they performing? Metallica take to the Pyramid Stage on Saturday night as headliners at 9.45pm.
When can I catch them on TV? Metallica's set will be shown live on BBC Two from 9.30pm on Saturday night.
Best bands to see at Glastonbury that might have slipped your radar

Show all 10
Why watch their set?
Metallica are never easy-listening, but their massive, hypnotic sound is ideally suited to headlining a festival. Their shows are always visually stunning but never to the extent of distracting from the music that spawned a whole generation of metal bands.
This country has always had a special place in their hearts – British rock groups of the late 70s such as Iron Maiden and Diamond Head inspired them to take up their guitars and create a new sound that is still loved by the metal masses today.
Best Metallica hits to download
1) "For Whom the Bell Tolls"
2) "Master of Puppets"
3) "One"
4) "Enter Sandman"
5) "Nothing Else Matters"
Recommended for Metallica fans: Band of Skulls - The Other Stage, Friday, 3.10pm
Join our new commenting forum
Join thought-provoking conversations, follow other Independent readers and see their replies