Miley Cyrus: Twerking is less offensive than Breaking Bad's gory violence
The Wrecking Ball singer believes she could have pushed the boundaries even further in her controversial performance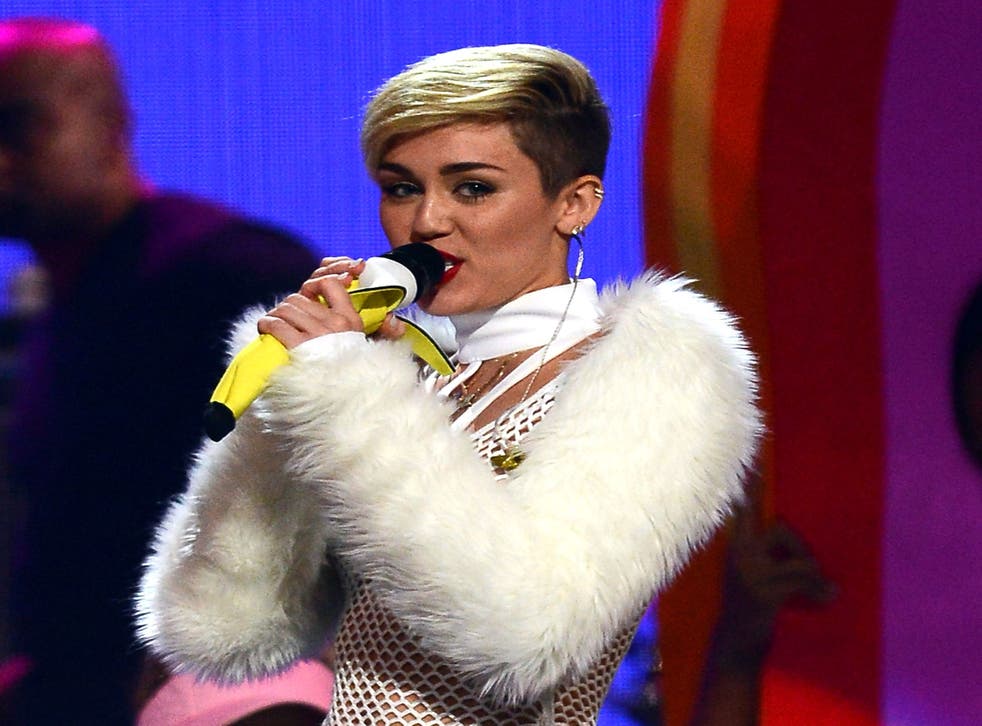 Miley Cyrus has defended the sexually charged performance she gave at the MTV VMAs last month, claiming her dance moves and drug references were nowhere near as offensive as scenes in the Emmy-winning TV show Breaking Bad.
Speaking to Rolling Stone, the "Wrecking Ball" singer said: "America is just so weird in what they think is right and wrong. Like, I was watching Breaking Bad the other day, and they were cooking meth. I could literally cook meth because of that show. It's a how-to."
The star couldn't understand why there was such a sustained furore over her performance – which introduced the world to the twerking dance craze – when gory violence is freely accessible with a click of the remote.
Cyrus continued: "They bleeped out the word 'f***'. And I'm like, really? They killed a guy, and disintegrated his body in acid, but you're not allowed to say 'f***'? It's like when they bleeped 'molly' at the VMAs. Look what I'm doing up here right now, and you're going to bleep out 'molly'? Whatever."
In the interview, the former Disney star said she felt there had been a "double standard" in the media's reaction to the performance.
"It was a lot of 'Miley twerks on Robin Thicke', but never, 'Robin Thicke grinds up on Miley'," she said.
However, she suggested that despite the controversy, the performance that millions of viewers saw was not as outrageous as it could have been.
"Honestly, that was our MTV version," she said. "We could have even gone further, but we didn't."
After seeing her in rehearsals, an impressed Kanye West apparently visited Cyrus's dressing room and told the star: "There are not a lot of artists I believe in more than you right now."
Join our new commenting forum
Join thought-provoking conversations, follow other Independent readers and see their replies