Morrissey says Brexit will never happen 'because Westminster don't want it'
The former Smiths singer also called himself 'non-political'
Jack Shepherd
Sunday 26 November 2017 15:53 Comments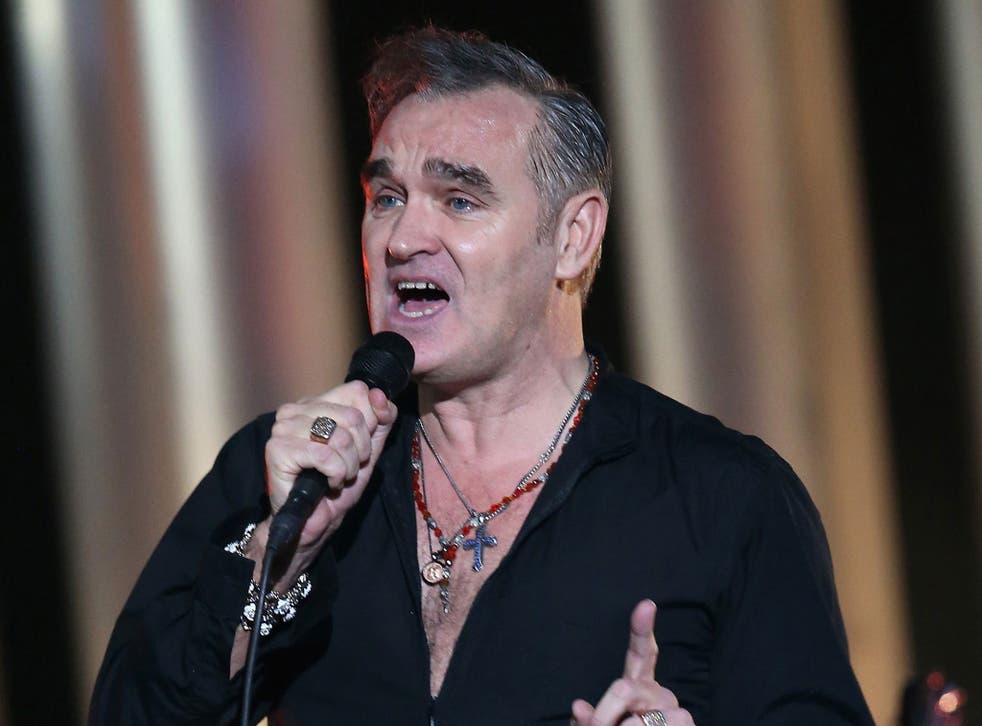 Over the last few weeks, Morrissey has been making headlines for making controversial comments about almost every current affairs topic, from Weinstein allegations to UKIP rigging votes. (It's almost as if he has a new album out.)
The former Smiths singer has once again turned to Brexit, talking about the "extraordinary" vote that led to Theresa May eventually becoming Prime Minister.
"I thought it was a fascinating strike for democracy, because the people said the opposite to Westminster, and that was extraordinary," he told The Sunday Times.
"David Cameron didn't imagine the result could be as it was, but at least he did the honourable thing and slid away. The unfortunate thing is that politicians only speak to other politicians. They don't speak to the people, so on that day their bubble burst."
Brexit: the deciders

Show all 8
Morrissey then said he believes Brexit will never happen "because Westminster don't want it" and that "they're just finding a way not to make it Brexit".
The Manchester-born singer also explained how he's "non-political", saying: "I always have been. I've never voted in my life."
"I don't see a party that speaks to me and I haven't ever," he added. "My vote is very precious. I won't use it just to get rid of somebody I don't like because they're all absolutely the same."
Morrissey recently caused controversy for calling claims against accused sexual assaulter Kevin Spacey "ridiculous" and arguing that definitions of harassment and assault have become too broad. The singer's new album — Low In High School — is out now; read our two-star review here.
Register for free to continue reading
Registration is a free and easy way to support our truly independent journalism
By registering, you will also enjoy limited access to Premium articles, exclusive newsletters, commenting, and virtual events with our leading journalists
Already have an account? sign in
Join our new commenting forum
Join thought-provoking conversations, follow other Independent readers and see their replies