Noel Gallagher handed six-month ban for going 41mph in 30 zone despite not having driving licence
Range Rover involved in speeding offence registered to Gallagher but he does not hold a driving licence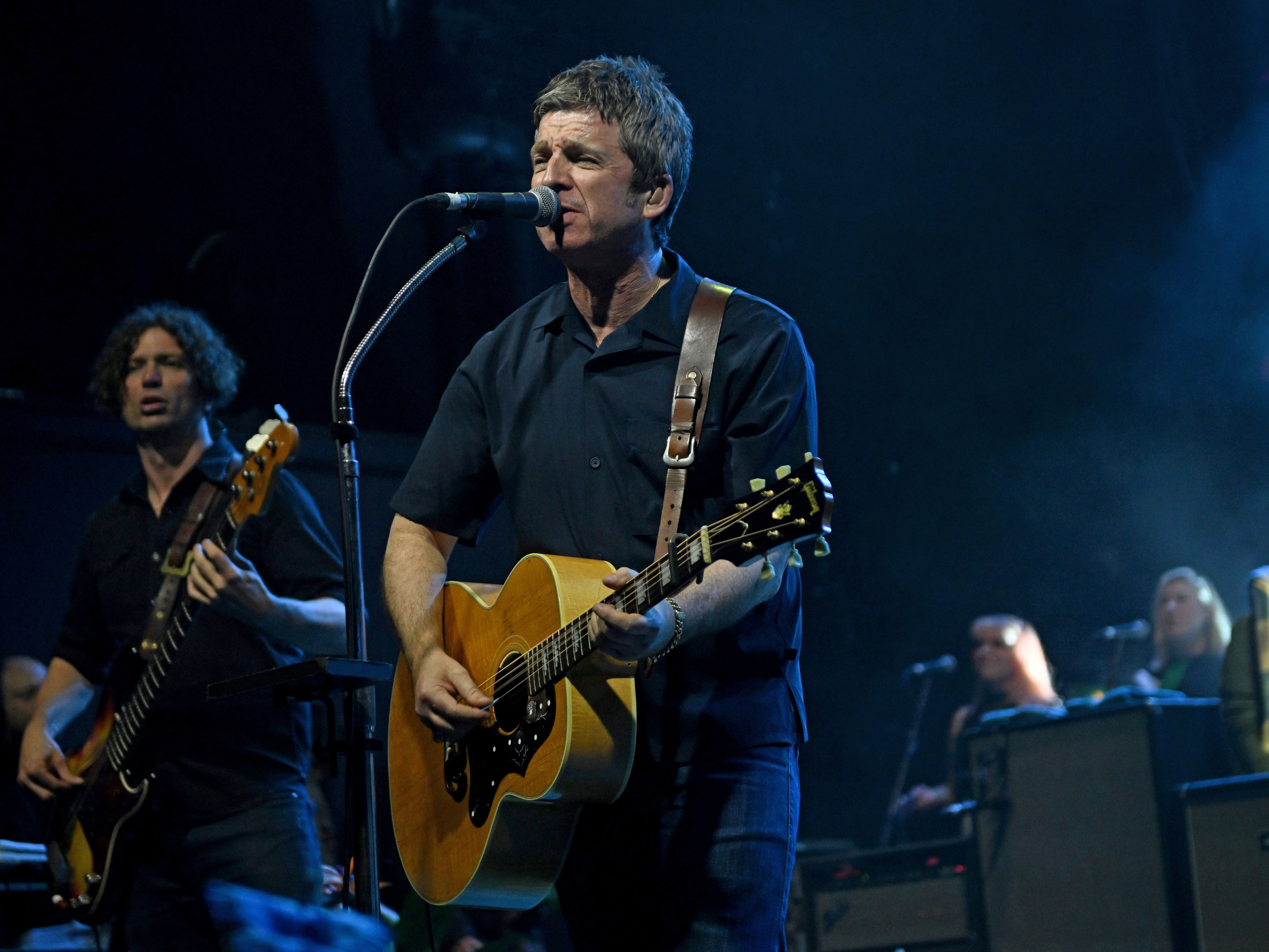 Noel Gallagher, the Oasis star, received a six-month driving ban and a fine exceeding £1,000 due to a series of unpaid speeding tickets – despite not possessing a valid driving licence.
Gallagher's Range Rover was travelling at a speed of 35mph on 30 November 2022 and 41mph on 2 January this year, both occurring within 30mph speed limit zones.
The case, pertaining to unpaid speeding fines, was adjudicated at Lavender Hill Magistrates Court on Wednesday.
Gallagher's chauffeur submitted a letter to the court, claiming full responsibility for driving during the incidents.
Alan Neeson wrote: "I am solely responsible for correspondence and other matters regarding vehicles.
"Even though the vehicle involved in said offence is registered to Mr Gallagher, [he] does not hold a driving licence, hence why I am sending this statement," the driver added in his letter submitted to the court.
In an additional letter to the court, Gallagher himself explained: "I did not personally receive the notice or the reminder, and neither were brought to my attention by my staff."
He continued: "Once my management team notified me about the receipt of the court documentation concerning this matter, the original notice was completed, identifying the driver, and returned."
Gallagher, 56, was slapped with a fine of £1,340 and is required to cover a £536 court fee, along with £110 in prosecution costs.

Enjoy unlimited access to 70 million ad-free songs and podcasts with Amazon Music
Sign up now for a 30-day free trial
Sign up

Enjoy unlimited access to 70 million ad-free songs and podcasts with Amazon Music
Sign up now for a 30-day free trial
Sign up
In addition to these penalties, Gallagher received an additional 12 penalty points, adding to his existing six points for a prior speeding offence. The Oasis star was handed a six-month driving ban.
"I acknowledge that it is my responsibility as the registered keeper of a motor vehicle to ensure that suitable and effective arrangements are in place to safeguard against important correspondence not being dealt with as required," he said in his statement to the court.
"I confirm my willingness to pay the financial penalties imposed by the court. I understand the court will be considering disqualification and I am content for the court to proceed in my absence. Please note that I am currently abroad due to work commitments," he wrote.
Court documents also reveal that prosecution letters were sent to Gallagher four times between December and February.
Gallagher has been granted a seven-day period to clear the legal bill totalling £1,986.
Join our commenting forum
Join thought-provoking conversations, follow other Independent readers and see their replies