Rapper Octavian dropped by label over domestic abuse allegations
BBC Sound of 2019 winner denies allegations by his ex-partner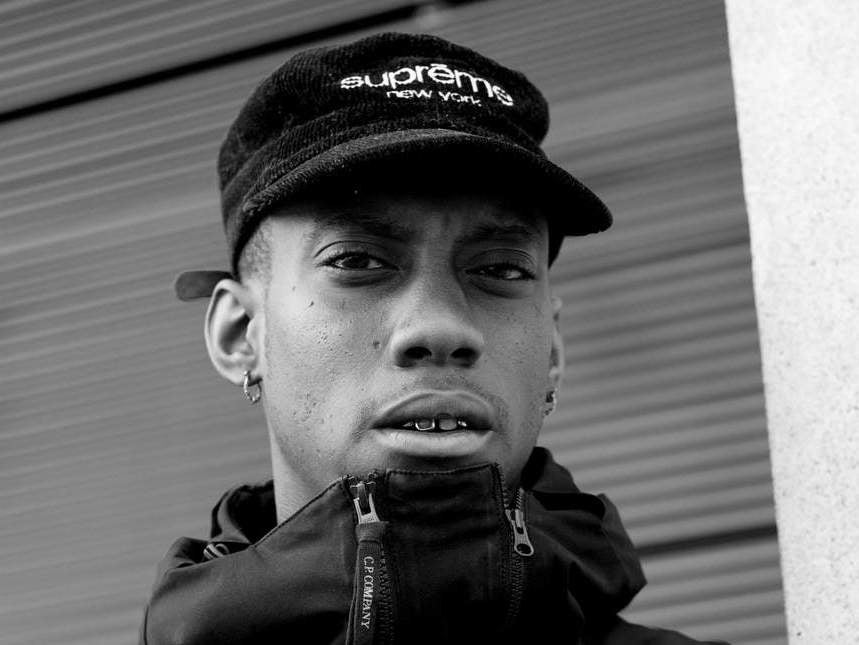 French-British rapper Octavian has been dropped by Black Butter, a subsidiary of Sony Records, after his ex-partner accused him of domestic abuse.  His debut album, Alpha, which was due to come out this week, will not be released by the label.
The 24-year-old denied allegations of domestic abuse made against him by his former partner in comments posted to his Instagram Stories on Thursday (12 November).
On Wednesday evening (11 November), artist EmoBaby shared a statement from her Instagram and Twitter accounts detailing the allegations against the artist born Octavian Oliver Godji.
She also shared photos of various bruises and marks on her body, including her neck, arms and torso, and a video of an alleged attack on her by the rapper.
The statement read: "I was in a relationship with @Octavianessie [Octavian's official Twitter account] over the last three years and I am finally speaking out about the constant physical, verbal and psychological abuse I was subject to during that relationship."
The statement went on to claim that the abuse began shortly after she fell pregnant with his child.
"After pressuring me to get an abortion, he attacked me for the first time, kicked me in my stomach, burst my lip, attacked me with a hammer and threatened to kill me," the post said.
EmoBaby alleged that she was asked to sign a non-disclosure agreement for £20,000, which she refused.
The statement said that the alleged abuse by Octavian became "routine" after the first attack, and often happened after he took cocaine.
"I was frequently kicked, punched, strangled, and dragged out of the house with my clothing or hair, he would smash furniture and threaten me with a bat, or attack me with other items like a screwdriver," she said.

Enjoy unlimited access to 70 million ad-free songs and podcasts with Amazon Music
Sign up now for a 30-day free trial
Sign up

Enjoy unlimited access to 70 million ad-free songs and podcasts with Amazon Music
Sign up now for a 30-day free trial
Sign up
The Guardian reports that Octavian accused EmoBaby of lying in an Instagram Stories post.
He reportedly claimed that she waited to share her allegations until the day before his album release to "ruin my life", and that he had "evidence" that EmoBaby is "obsessed and will never let me alone or let me win".
Earlier this year, he posted that his partner had manipulated him and used allegations of abuse for "clout".
EmoBaby said she had decided to share her story ahead of the release of Octavian's debut album because she did "not want anyone to look up to this man".
She also said that she is suffering from Complex Post Traumatic Stress Disorder and is undergoing therapy with an abuse recovery coach.
Another post stated she has filed a police report over the domestic abuse claims. She also shared screenshots of conversations with Octavian, in which he appeared to acknowledge that he abused her.
"I pray my story can shed light on the depth of complex manipulation, control and the tactics these individuals use to keep you isolated and coming back to them again and again," she wrote.
"It does get better and there is life after abuse."
After releasing projects in 2016 and 2017, Octavian gained wider recognition when hip-hop star Drake shared an Instagram video of himself singing to Octavian's track "Party Here" at a Golden Globes party.
He won the BBC's Sound Of poll in 2019.
A spokesperson for Octavian's label said: "We at Black Butter have taken the decision not to continue working with Octavian and we will not be releasing his album.  
"We do not condone domestic abuse of any kind and we have suggested Octavian seeks professional help at this time."
Two publicists who used to represent Octavian told The Independent they had severed ties with him due to the allegations.
A spokesperson for Pattern Publicity, who until recently was handling press for Octavian's album, said: "After these allegations have come to light, we have stopped all work with Octavian as we cannot condone, nor support abusive behaviour."
EmoBaby has received support since sharing her account, including from pop star Dua Lipa, who shared contact details for domestic abuse charities on Instagram with the caption: "F*** Octavian."
BBC Radio 1Xtra DJ Tiffany Calver called the woman "a warrior" on Instagram, while EmoBaby also received support from UK rappers Iamdbb and Chlobocop, and singer Rachel Chinouriri. 
Nadia Rose tweeted: "I ain't never been in this game to be fren up fren up wid people nuff artists wanna save face and proteck their lil fake industry relationships [sic]. Bye. F*** Octavian and all them n****s that he came with."
If you or someone you know is suffering from domestic abuse, you can call the free 24-hour National Domestic Abuse helpline on 0808 2000 247 for confidential support, or visit their website