Phoebe Bridgers speaks out after Marilyn Manson abuse claims
Evan Rachel Wood and several other women have accused Manson of abuse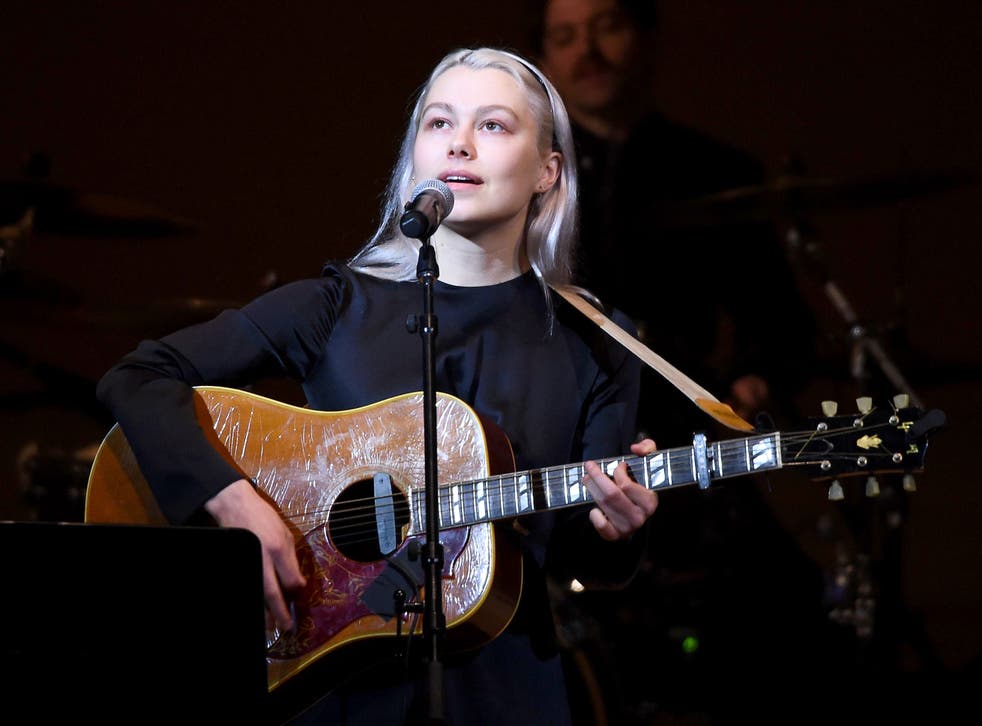 Leer en Español
Phoebe Bridgers has spoken out about the allegations of abuse made against Marilyn Manson.
Bridgers tweeted about the claims on Thursday, after Manson's former partner Evan Rachel Wood and other women publicly disclosed allegations of abuse on Manson's part. Manson has denied the allegations, calling them "horrible distortions of reality".
"I went to Marilyn Manson's house when I was a teenager with some friends," Bridgers wrote.
"I was a big fan. He referred to a room in his house as the 'r*pe room', I thought it was just his horrible frat boy sense of humor. I stopped being a fan."
Read more: The Marilyn Manson accusations are disturbing – but they are a grimly familiar story for the music industry
Bridgers added that she "[stands] with everyone who came forward".
The Independent has contacted Manson's manager for comment.
On Monday, Wood, who was in a relationship with Manson between 2007 to 2010, named him as her alleged abuser, writing in an Instagram post: "The name of my abuser is Brian Warner, also known to the world as Marilyn Manson. He started grooming me when I was a teenager and horrifically abused me for years. I was brainwashed and manipulated into submission."
After she shared her post, more women came forward with allegations of their own.
In an Instagram post, Manson wrote that "my intimate relationships have always been entirely consensual with like-minded partners. Regardless of how – and why – others are now choosing to misrepresent the past, that is the truth."
Manson has been dropped by his record label and by the talent agency CAA. He has also been axed from the TV shows American Gods and Creepshow.
Register for free to continue reading
Registration is a free and easy way to support our truly independent journalism
By registering, you will also enjoy limited access to Premium articles, exclusive newsletters, commenting, and virtual events with our leading journalists
Already have an account? sign in