PJ Harvey new album The Hope Six Demolition Project gets April release date
Fans can listen to new song 'The Wheel' on Spotify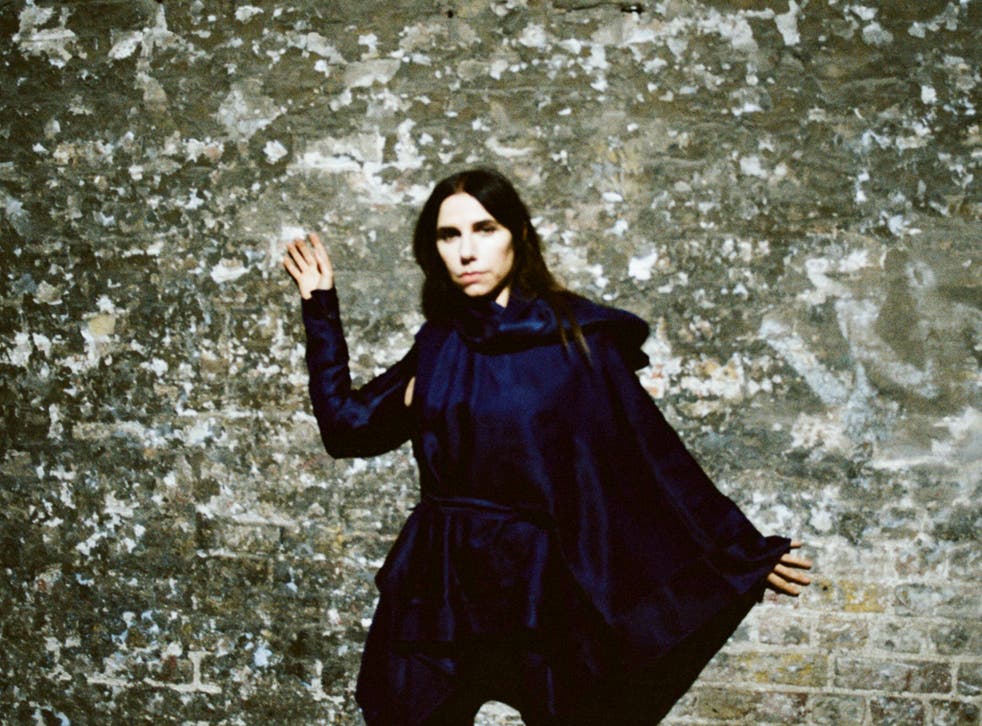 PJ Harvey has announced that her hotly awaited follow-up to Let England Shake will drop on 15 April.
The Mercury Prize-winning singer will release ninth album The Hope Six Demolition Project through Island Records and to whet fans' appetites, a trailer featuring unheard songs "The Wheel" and "The Community of Hope" has been shared online.
Harvey recorded the album as part of an exhibition at London's Somerset House last year. "Recording in Progress" allowed visitors to witness the band, producers and sound engineers working within a purpose-built recording studio behind one-way glass.
The 46-year-old took inspiration from time spent in Kosovo, Afghanistan and Washington DC with filmmaker and long-term collaborator Seamus Murphy.
"When I'm writing a song I visualise the entire scene. I can see the colours, I can tell the time of day, I can sense the mood, I can see the light changing, the shadows moving, everything in that picture," Harvey says.
"Gathering information from secondary sources felt far too removed for what I was trying to write about. I wanted to smell the air, feel the soil and meet the people of the countries I was fascinated with."
Harvey plays London's Field Day festival on 12 June before heading to Croatia, Germany, Finland, Denmark, France, Slovakia, Sweden and Norway.
"The Wheel" is currently streaming in full on Spotify
The Hope Six Demolition Project
The Community of Hope
The Ministry of Defence
A Line in the Sand
Chain of Keys
River Anacostia
Near the Memorials to Vietnam and Lincoln
The Orange Monkey
Medicinals
The Ministry of Social Affairs
The Wheel
Dollar, Dollar
Join our new commenting forum
Join thought-provoking conversations, follow other Independent readers and see their replies