Queens Of The Stone Age: 'Donald Trump is a shallow, inept, multi-bankrupt declaring, narcissistic, narrow minded, out of touch, objectifying, barf inducing, fascist, clown penis'
Apparently they're not fans of the new US President
Roisin O'Connor
Tuesday 31 January 2017 09:38 Comments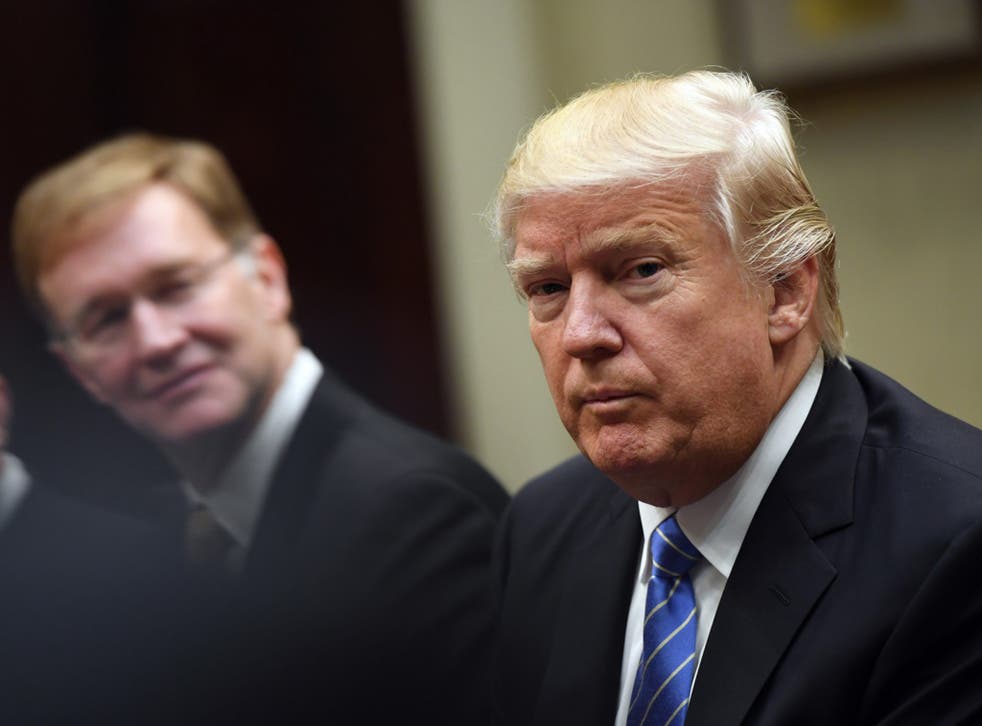 Queens Of The Stone Age have made their feelings very, very clear about US President Donald Trump.
The band took to their official Instagram page to hit out at the President after he issued an executive order to ban immigrants and refugees from seven countries.
"This man is a shallow, inept, multi-bankrupt declaring, narcissistic, narrow minded, out of touch, objectifying, barf inducing, fascist, clown penis... who also happens to be re-stup-redicu-lame."
QOTSA also quoted Edmund Burke: "The only thing necessary for the triumph of evil is for good men to do nothing."
Trump's immigration ban has caused global uproar and chaos at US airports, with American law enforcement agencies and foreign countries struggling to grasp Washington's new policy.
The countries affected are Syria, Iraq, Yemen, Somalia, Iran, Libya and Sudan.
Protestors rally at JFK Airport against Muslim immigration ban

Show all 20
At the Screen Actors Guild Awards on Sunday, stars of film and TV took the opportunity to convey their anger at what has been referred to as Trump's "Muslim ban" and express solidarity with refugees.
The move also prompted former President Barack Obama, who has only been out of office for 10 days, to state his disagreement at the ban and express support for protesters around the country.
Kevin Lewis, a spokesman for the former president, said: "President Obama is heartened by the level of engagement taking place in communities around the country.
"Citizens exercising their constitutional right to assemble, organise and have their voices hear by their elected officials is exactly what we expect to see when American values are at stake."
Register for free to continue reading
Registration is a free and easy way to support our truly independent journalism
By registering, you will also enjoy limited access to Premium articles, exclusive newsletters, commenting, and virtual events with our leading journalists
Already have an account? sign in
Register for free to continue reading
Registration is a free and easy way to support our truly independent journalism
By registering, you will also enjoy limited access to Premium articles, exclusive newsletters, commenting, and virtual events with our leading journalists
Already have an account? sign in
Join our new commenting forum
Join thought-provoking conversations, follow other Independent readers and see their replies