Quincy Jones: Producer receives 'family intervention' after strange interview comments
Record producer pens Facebook letter after controversial interviews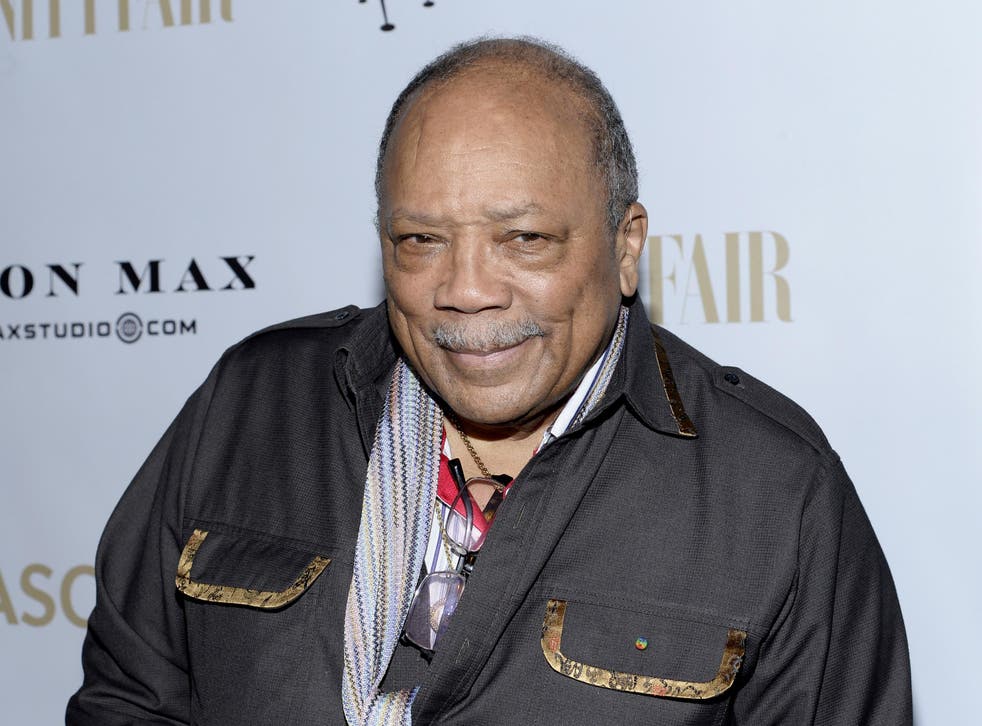 Quincy Jones has apologised for his strange remarks in recent interviews about his experiences in the entertainment industry.
In a note posted on Twitter, the iconic producer said that he received a "family intervention" from his daughters recently, which led him to penning a public apology.
He said, "I'm sorry to anyone whom my words offended & I'm especially sorry to my friends who are still here with me & to those who aren't," and added, "Thank you for calling me out when I've clearly made a mistake."
Jones also mentioned that he stopped drinking three years ago and that "certain details about specific events" all come back to him at once.
But he added, "even at 85 it's apparent that 'wordvomit' & bad-mouthing is inexcusable."
Jones also explained that his comments had "contradicted" his feelings about racism, inequality, homophobia and poverty.
He explained that he had already spoken to his friends privately, but also felt compelled to issue a public apology.
Jones' comments stemmed from doing press ahead of his 85th birthday and in honour of a special Netflix documentary about his life and special hosted by Oprah Winfrey.
Speaking with GQ, Jones took a jab at Taylor Swift's songwriting saying, "We need songs, not hooks" and talked about Michael Jackson stealing songs.
He also claimed he dated Ivanka Trump and called The Beatles "no-playing motherf******" in speaking with Vulture.
But perhaps his most eye-catching comment was when he said Marlon Brando slept with Marvin Gaye, James Baldwin and Richard Pryor.
It's something the singer's widow Jennifer Lee Pryor confirmed saying, "It was the '70s! Drugs were still good, especially Quaaludes. If you did enough cocaine, you'd f*** a radiator and send it flowers in the morning."
It sounds like Jones was humbled by his daughters.
Join our new commenting forum
Join thought-provoking conversations, follow other Independent readers and see their replies