R Kelly: Woman whose parents claimed she was in singer's 'abusive cult' insists she is 'totally fine'
Jocyelyn Savage claims she is 'happy' - and that she is 'heartbroken' by her parents' allegations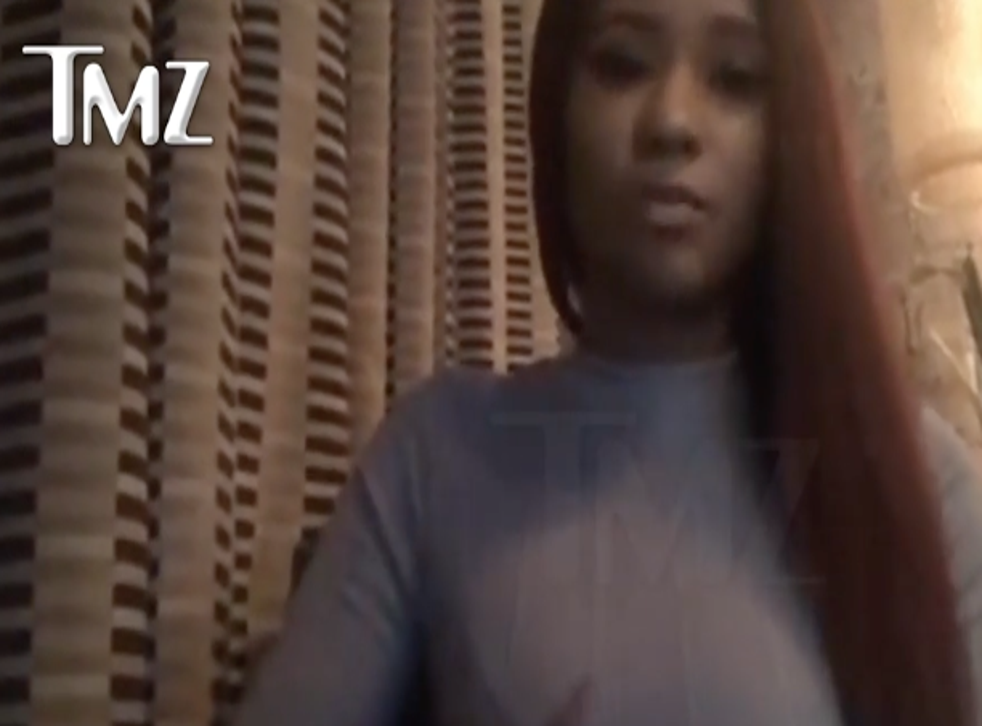 One of the women reported to be kept in an "abusive cult" by singer R Kelly has spoken out and said she is "in a happy place" and "not being brainwashed".
Joycelyn Savage, whose parents have accused Kelly of holding her hostage, said she was "heartbroken" that the situation had "got out of hand".
A Buzzfeed report claimed that Kelly was keeping several women in rental properties in Chicago and Atlanta, where he forced them to abide by his rules and filmed their sexual encounters.
Asante McGee, a former member of his inner circle, backed up claims by several sets of concerned parents, and claimed Kelly controlled "every aspect of their lives: dictating what they eat, how they dress, when they bathe, when they sleep, and how they engage in sexual encounters that he records".
"[Kelly] is a master at mind control," one parent was quoted as saying. "He is a puppet master."
Ms Savage's father Timothy claimed in a press conference that his daughter is experiencing Stockholm Syndrome.
However, Ms Savage, 21, has denied claims she is being held in a "cult" and said she was happy with her current situation, in a video interview with TMZ.
"I'm 21, I'm about to be 22 in a few days and I just mainly want to say that I am in a happy place with my life and I'm not being brainwashed or anything like that," she said.
"It just came to a point where it definitely has got out of hand. I'm totally fine. I'm happy where I'm at and everything is OK with me."
Asked if she was being held against her will, she said: "Oh no, nothing like that. I've never felt like a hostage or anything like that."
Enjoy unlimited access to 70 million ad-free songs and podcasts with Amazon Music Sign up now for a 30-day free trial
Sign up
Ms Savage said she did not want to speak with her parents because of their allegations, although they had been texting her for the past six months.
She said she did not want to reveal her current location or where she was living.
When asked if she was with other roommates and whether she was free to come and go as she pleased, Ms Savage also declined to comment.
Kelly has vehemently denied the allegations and said he is "both alarmed and disturbed" at the claims.
His lawyer Linda Mensch said in a statement: 'Mr Robert Kelly is both alarmed and disturbed by the recent revelations attributed to him. Mr Kelly unequivocally denies such accusations."
Kelly has faced previous accusations of sexual misconduct but was never found guilty. He was arrested a decade ago over claims of sexual activity with an underage girl, where no charges were brought.
In 2008, he was acquitted on 14 charges of making child pornography after a video emerged allegedly showing him having sex with an underage girl.
Buzzfeed has said it is standing by its report.
Register for free to continue reading
Registration is a free and easy way to support our truly independent journalism
By registering, you will also enjoy limited access to Premium articles, exclusive newsletters, commenting, and virtual events with our leading journalists
Already have an account? sign in
Register for free to continue reading
Registration is a free and easy way to support our truly independent journalism
By registering, you will also enjoy limited access to Premium articles, exclusive newsletters, commenting, and virtual events with our leading journalists
Already have an account? sign in