BBC Radio 1 DJ Nihal hits back at MC after he threatens to rape female opponent in rap battle
Watch the DJ bring the MC down for rapping about rape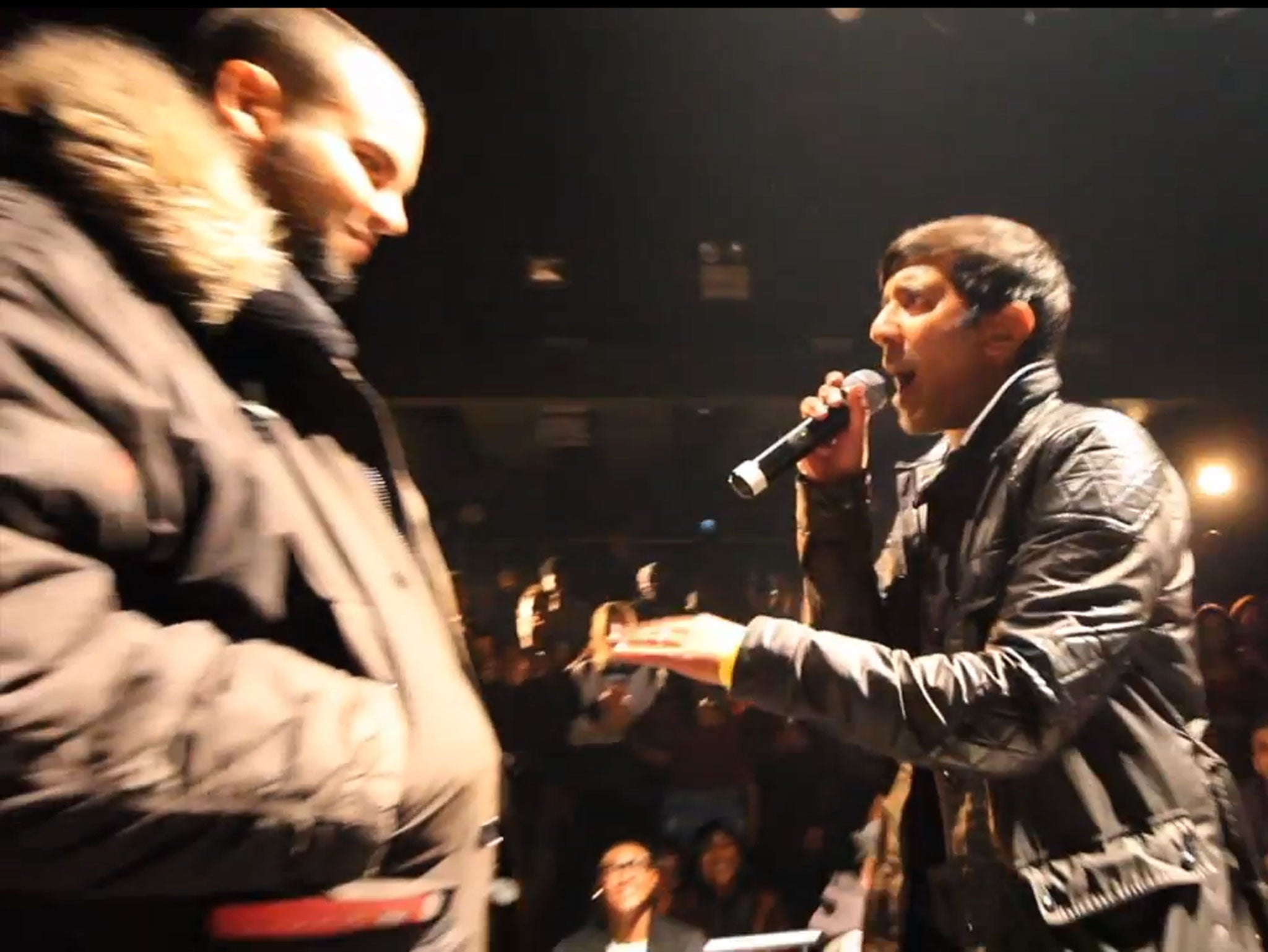 While plenty of rappers never get criticised in public for their lyrics about rape, one MC certainly did not get away with it (scroll to see video).
Lighte The Boombox Genie was jeered on stage during a rap battle on Monday after saying he was going to rape his female opponent.
"No sexercise b**ch. After this, in the alley, you gonna get raped," he rapped to a crowd of hundreds.
But Radio 1's DJ Nihal, who was supposed to be judging the rap battle in London, was so angered by the MC's flyaway comment that he leapt onto the stage to take him on.
With cheers of support from the crowd, Nihal rapped: "What the f**k you fat idiot, didn't you have a mum, didn't you have a sister, why are you so dumb?
"Misogynistic prick, talking you think you're sick. You fat f**king idiot rapping on this chick. This is the jump off, this is the big stage, this is Nihal, feel this f*cking rage, you fat f*ck."
In a final blow to the MC's ego, he rapped: "What happens when you shave? You cut yourself out comes gravy and lard, you're not brave."
Warning: This video contains strong language
Join our commenting forum
Join thought-provoking conversations, follow other Independent readers and see their replies