The Independent's journalism is supported by our readers. When you purchase through links on our site, we may earn commission.
Radiohead's 'Creep' is more popular among 38-year-old men than any other age group, study finds
An analysis of Spotify data has uncovered how musical tastes are largely formed during our early teens
Clarisse Loughrey
Tuesday 13 February 2018 11:29 Comments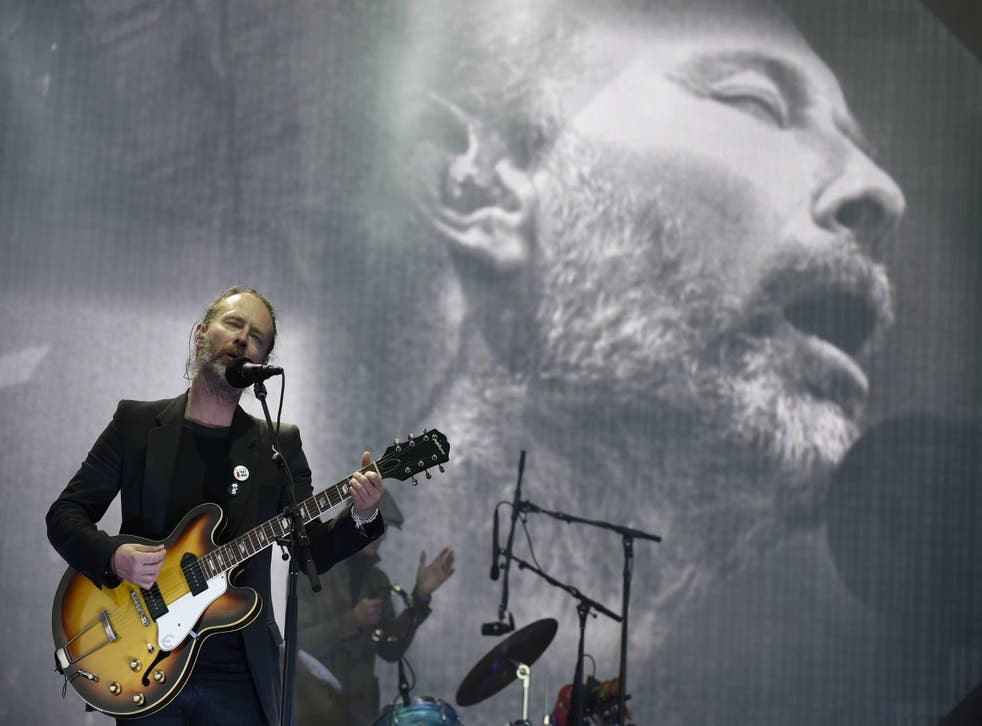 Time for some earth-shattering news: men in their '30s like Radiohead. And also probably like to explain why they like Radiohead in great detail.
These revelations come from an analysis of Spotify data by The New York Times journalist Seth Stephens-Davidowitz, who particularly wanted to examine to what extent the year we were born influences the music we listen to, and how that may shape the musical tastes of certain generations.
Utilising data on how frequently songs are listened to by men and women of each particular age, Stephens-Davidowitz uncovered what he believes may be the key ages which contribute to our musical preferences in adult life.
The example he uses is Radiohead's "Creep", which is the 164th most popular song amongst men who are now 38 years old, but doesn't even make the top 300 for those born 10 years earlier or 10 years later.
The men who most like "Creep" were roughly 14 when the song was released in 1993; a conclusion which holds up, on average, for every song which topped the Billboard charts from 1960 to 2000. Older songs are largely more popular among men who were 14 when they were first released; for women, their favourite songs, on average, came out when they were 13.
Cure's "Just like Heaven" (1987), for example, is most popular with women aged 41, who would have been 11 when it was first released; while Van Morrison's "Crazy Love" (1970) is most popular with men aged 63, who would have been 16 when it was released.
For both men and women, their early 20s turned out to be half as influential in forming their musical tastes as their early teens.
Follow Independent Culture on Facebook for all the latest on Film, TV, Music, and more.
Register for free to continue reading
Registration is a free and easy way to support our truly independent journalism
By registering, you will also enjoy limited access to Premium articles, exclusive newsletters, commenting, and virtual events with our leading journalists
Already have an account? sign in
Join our new commenting forum
Join thought-provoking conversations, follow other Independent readers and see their replies