Radiohead: Johnny Greenwood messed up at London Roundhouse gig, proving he is a human after all
Thom Yorke made light of the situation during their rendition of 'Nude'
Jack Shepherd Comments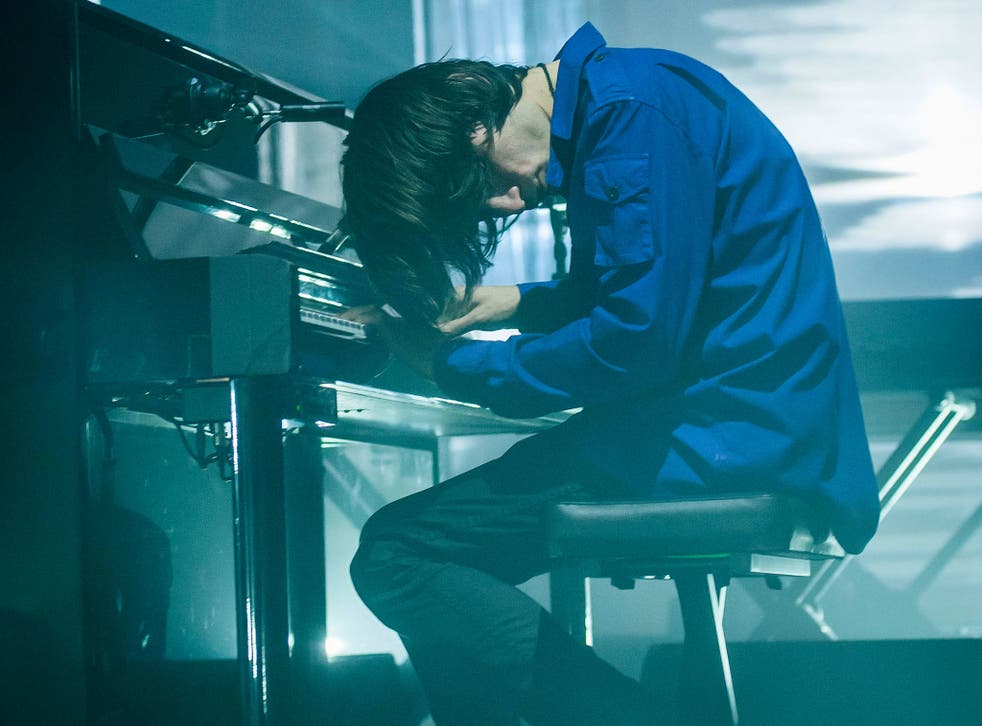 While Radiohead may be one of the biggest bands in the world right now, they're not immune to the odd mistake. At last night's headline show at London's Roundhouse, Johnny Greenwood proved he was a human like the rest of us, accidentally playing the wrong synthesiser noise during "Nude".
As Greenwood made the mistake, Tom Yorke pointed his finger at the guitarist, amusing the audience who gave a loud cheer.
Yorke proceeded to ask the audience "You in a hurry?", while Greenwood got things back on track, the band eventually picking up where they left off.
A clip of the moment has emerged online, the mistake happening at around the 42-second mark, the full song starting around 2.05.
The Roundhouse show was the first of three sold out night's at the venue, the band playing for over two and a half hours, including two encores. The setlist included the debut of the tracks "Exit Music (For A Film)", "Planet Telex" and "Myxomatosis" on this world tour.
Earlier on in the week, Radiohead shocked fans in France by playing a surprise rendition of their song "Creep" - the first time they've performed the song since 2009 at Reading Festival. Read our review of their Roundhouse show, here.
Register for free to continue reading
Registration is a free and easy way to support our truly independent journalism
By registering, you will also enjoy limited access to Premium articles, exclusive newsletters, commenting, and virtual events with our leading journalists
Already have an account? sign in
Join our new commenting forum
Join thought-provoking conversations, follow other Independent readers and see their replies