Radiohead new song 'Burn the Witch' on Spotify and YouTube despite Thom Yorke's scathing attack on streaming
Yorke branded streaming services 'the last desperate fart of a dying corpse' and compared YouTube to Nazi Germany
Jess Denham
Wednesday 04 May 2016 09:30 Comments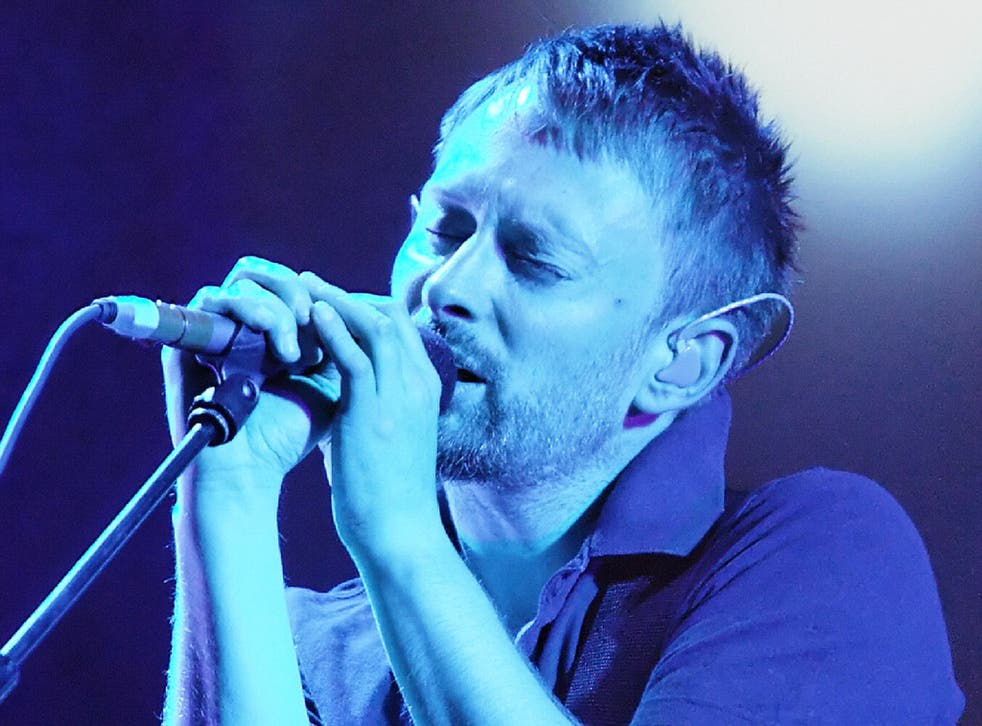 Radiohead's new song "Burn the Witch" has appeared on Spotify, Tidal and Apple Music despite frontman Thom Yorke lambasting streaming services three years ago.
Yorke memorably described the latest development in music distribution as "the last desperate fart of a dying corpse" in 2013, before later comparing YouTube to Nazi Germany.
Yorke's initial criticism of streaming services saw both himself and Radiohead producer Nigel Godrich remove their music from Spotify in protest at the company "making money with the work of loads of artists who don't get any benefit from it".
Musicians against Spotify

Show all 10

"People continue to say that this is an era where music is free, cinema is free. It's not true," he said. "The creators of services make money – Google, YouTube. A huge amount of money, by trawling, like in the sea – they take everything there is. 'Oh, sorry, was that yours? Now it's ours. No, no, we're joking – it's still yours.'
"They've seized control of it – it's like what the Nazis did during the second world war. Actually, it's like what everyone was doing during the war, even the English – stealing the art of other countries. What difference is there?"
Yorke also tweeted: "Make no mistake new artists you discover on Spotify will not get paid while shareholders will shortly be rolling in it. Simples."
Spotify is clearly overjoyed at the move, simply tweeting "Yes Radiohead, yes".

"Burn the Witch" premiered online on Tuesday afternoon with a stop-motion video by Chris Hopewell posted to YouTube.
It is now available to download from iTunes while their ninth album, rumoured to be titled Dawn Chorus, is expected imminently.
Register for free to continue reading
Registration is a free and easy way to support our truly independent journalism
By registering, you will also enjoy limited access to Premium articles, exclusive newsletters, commenting, and virtual events with our leading journalists
Already have an account? sign in
Join our new commenting forum
Join thought-provoking conversations, follow other Independent readers and see their replies